Janet Clayton Sloan: LDS Musician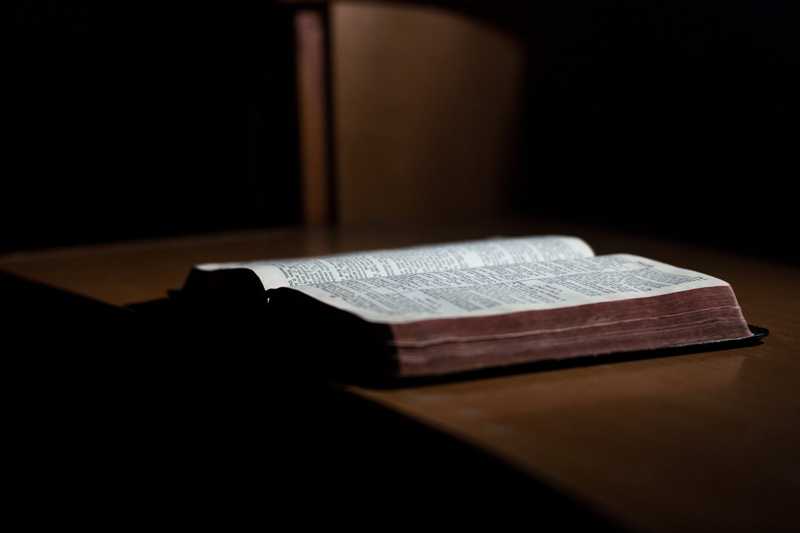 One of the privileges of being a member of the LDSMusicians.com group (1) is meeting people like Janet Clayton Sloan. She is an individual who is very devout in her testimony of Jesus Christ and in her desire to share the comfort that the gospel brings. I had the opportunity to listen to her music and was impressed with how active she has been in writing and recording music to uplift others. I really wanted to learn from her and her perspective; what has driven her to be able to do so much with her music. She was gracious enough to oblige. I think you'll enjoy her words!
C.S.: Please tell us a little about yourself:
JANET: I grew up in Salt Lake City, Utah. I was "introduced" to Ken Sloan through a girl in my singles' ward. Ken lived in San Jose, California with his four children. His wife, GayLyn, returned to her heavenly home after a tough battle with colon cancer. Ken & I fell in love and were sealed to each other on June 15, 1996, and I became an instant mother of four children.
I've always had a love for music. Maybe it's because my whole family loves music. My dad had a deep, rich bass voice, and sang with the Tabernacle Choir. My mom had a sweet voice -- though she would never admit she could sing. As a child, I loved her to hold me and hum "The Skater's Waltz."
William Clayton is my Second Great-Grandfather (Great-Great Grandfather). This rich heritage means so much to me – all the strength and courage the early Saints showed, and the sacrifices they made! They did this because of the deep love they had for Heavenly Father and our Savior, Jesus Christ; their faith in the prophet Joseph Smith; and the love they had for us.
C.S.: You've been involved in recording several CDs. Do you consider yourself a creative person?
JANET: I love to be creative. Using creativity gives me enjoyment and a sense of accomplishment.
C.S.: What do you do to stimulate your creativity?
JANET: When I can, I like to go somewhere quiet and away from any distraction. First, I need to be in a relaxed and happy state of mind. Anger, stress, and fear hamper creativity. Also, creative ideas are seldom, if at all, "perfect" right from the beginning. Little creative "seeds" are planted that need to be nurtured.
Being creative is like watching a flower blossom or shaping and molding clay into the form you want. I never know what will plant a creative seed. I just need to be prepared to recognize it and take the time to work with it, and not worry about what anyone else will think about my ideas.
Collaborating is another excellent way to receive creative ideas. If anyone's interested in collaborating with me, please let me know!!!
C.S.: You are so right; collaborating with someone else can be quite exciting. Now in regards to your CDs. When did you first have the idea to do something like this?
JANET: A good friend of mine, Dennis Keyting, told me about Mark McClelland, and took me to a musician showcase to hear his music. I liked his music, and decided to bring him one of my songs to arrange and record.
C.S.: What is your musical background like? Just how far a leap was this for you?
JANET: When I was about 6 or 7 years old, my parents had me take piano lessons. In third grade, after watching students in the school orchestra play, I announced to my parents that I wanted to play the violin. They were a great support to me. I went to a violin workshop the following summer, played in school orchestras through my senior year, and took private violin lessons. My violin teacher was like a grandfather to me. His name was David Austin Shand. I continued to pursue my music at the University of Utah for about two years. I became overwhelmed, though, and decided to study secretarial work, and keep music as an interest. Now, I'm preparing to go back to college and complete a bachelor's degree in music.
C.S.: Good for you! So did you feel intimidated at first contemplating recording, especially in recording enough to do your first CD?
JANET: Absolutely! Mostly because of the unknown . . . what would others think of my music?
C.S.: What was the process like for you? Did it open up effortlessly or were there trials or obstacles along the way?
JANET: The process was -- and is -- a long one. First, I need to be patient for ideas to come -- they can't be forced. Next, I need to save money to cover the cost of recording. The final part of the process, I'm struggling with now. That's the MARKETING of the music. No matter what happens, though, I'll never regret the time and effort spent to create this music.
C.S.: So when did you first begin writing songs?
JANET: I loved to make up little songs at the piano when I was a young girl. Then, when I was about 14 years old, I began writing songs with the guitar.
C.S.: Well, you certainly have set an example of using your talents. You have more than one CD! If there were someone else out there with talents, not knowing what to do with them, what would you recommend? What do you strive for as you are creating your music?
JANET: I try to share a part of myself, or something that is special to me. I also try to create music that people will enjoy listening to. Most importantly, I strive to receive guidance from Heavenly Father. After all, the gift came from him!
C.S.: What was your most memorable moment creating these projects?
JANET: The first time I heard Mark's arrangement of "The Savior's Love," was very special to me. This was the first song I brought to Mark McClelland to arrange and record. I felt 'chills' as I listened to the music. "He brought my music to life!" I thought.
One thing that is always dear to me is to see God's hand and to feel his power and influence as I create music.
C.S.: What is one piece of advice you could share to help someone else
contemplating doing what you have done?
JANET: Follow your dreams! I need to keep telling myself this, and have faith in myself. I become intimidated too easily. Don't worry about being perfect. Just do your best, and enjoy the process.
C.S.: What great advice! And as Latter-day Saints, what role do you feel we have in today's world?
JANET: Latter-day saints have an important role of sharing the Gospel of Jesus Christ with others. Music is a "universal language" that can touch hearts. Powerful testimonies can be shared through music.
C.S.: Is there a scripture which helps you on difficult days?
JANET: "Wherefore, be of good cheer, and do not fear, for I the Lord am with you, and will stand by you; and ye shall bear record of me, even Jesus Christ, that I am the Son of the living God, that I was, that I am, and that I am to come." D&C 68:6
I discovered this verse when I was in the Mission Training Center in Provo, Utah. I was overwhelmed, and needed comfort. I had a good talk with one of my instructors, then I began underlining some missionary scriptures. I intended to underline D&C 68:4, but accidentally began underlining verse 6. I knew God was comforting me as I underlined the words "Be of good cheer."
C.S.: Very touching, Janet. Thank you. Any final words of advice?
JANET: I think I'm the one that needs advice :-) The only advice I can think of right now is to believe in yourself and keep close to Heavenly Father.
***
Thank you, Janet, for sharing such heartfelt words with us. It is comforting to know that there are individuals working to bless the lives of others, to bring them comfort on difficult days, and who are acting as an example for so many!
Warmly,
C.S. Bezas
******
(1) For more information about the LDSMusicians group, click
here
.
You Should Also Read:
Learn more about the LDSMusicians' group
To learn more about The Church of Jesus Christ of Latter-day Saints


Editor's Picks Articles
Top Ten Articles
Previous Features
Site Map





Content copyright © 2021 by C.S. Bezas. All rights reserved.
This content was written by C.S. Bezas. If you wish to use this content in any manner, you need written permission. Contact C.S. Bezas for details.