"Witness": A Conversation with Pianist Cory Reese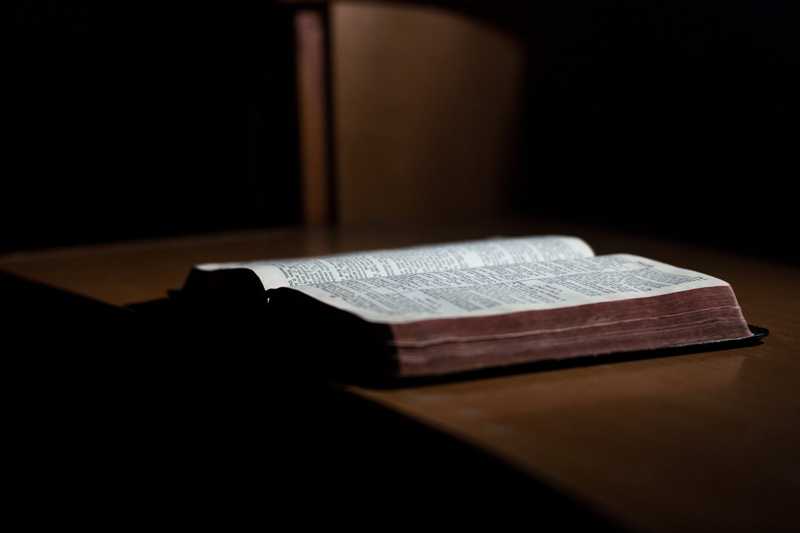 Cory Reese has just released his most recent CD entitled "Witness." It is a compilation of piano pieces beautifully suited for the Sabbath day. Cory has also released other CDs, including a Christmas one called: "Silent Night: Instrumental Music for the Christmas Season."
Cory has accomplished so much with his music in just a few short years, on top of being a social worker, husband, and father. Latter-day Saints like this always inspire me to push forward in the gospel. Cory was kind enough to spend a few minutes with me. I hope you enjoy learning about and from him as much as I did!
C.S.: Tell us a little about yourself. Is it true you'd never played the piano until you were 18 years old? How have you gone from that to now having several solo piano CDs which have been received so well?
CORY: I started playing a little bit when I was 18, but started to get more serious about it around age 21. For some reason the bug bit me then, and hasn't let go since. I think music, and piano music in particular, can really connect with the listener. I think I originally started playing the piano as a challenge to myself to see if I could play without taking any lessons. I know that I would know more about theory if I had taken lessons, but I guess it has worked out the way it needed to. Right now, music is just one piece of the pie in my life. Between family, three little kids, and working a "real job" as a social worker, music usually falls behind those things.
C.S.: When did it first occur to you to record a CD? How did you go about deciding which songs to record? And how did you approach practicing in preparation for the studio experience?
CORY: I had learned a few piano songs by David Lanz early on, then made an effort to write some of my own stuff. My early songs were really basic. One of the first songs I ever completed is called "Window To Tomorrow" and the bottom hand is the same group of chords throughout the whole song. No variation at the bottom. Nothing. I ended up putting that on my first CD "Moment of Peace" because it showed me where I had come from musically. My writing has gone a few different directions since then.
As far as preparing for the actual studio experience, I didn't really know what to expect. I had practiced the songs a lot, and had them down, but even then, there were little things that I wanted to change at the studio, and I noticed myself modifying songs that I had played 100 times as I was sitting down at the studio recording the song.
C.S.: I guess a true artist is never satisfied! So did you also produce your first CD on your own? If so, who did you choose for duplication and distribution? And how did you come to those decisions? In other words, what advice do you have for our readers who may be interested in doing the same thing?
CORY: I produced my first CD and have produced the following three as well. I still think it's important to get advice from other people who know what they're talking about when you're working on things. For example, one night I was playing a new song for Paul Cardall I had written, and he suggested doing something different at one part of the song. His suggestion made the song better, and it challenged me to stretch my comfort zone, so to speak.
The duplicator that I went with on my first CD was one recommended by the studio where I recorded the CD. Knowing what I know now, I probably wouldn't have gone this route. The internet is the best resource for this kind of stuff. Now, I do a lot of research, and get quotes from a lot of different duplicators, and then go with what sounds best.
C.S.: How important is marketing once your CD is out? And how did you figure out all this stuff? :0)
CORY: Marketing is critical. In a way, making the CD is the easy part. Getting it into people's houses can be the challenge. I had no clue about marketing. With my first order of CDs, the guy dropped off 1000 CDs on my porch and I had no idea what to do with them. I started playing anywhere I could. Not to get rich and famous and sell tons of CDs, but just to get my name out a little bit. I started to notice that if someone bought a CD, they would come back later and want more for friends, or their family members would later buy a CD.
The internet is a good business card for marketing also, though most of the action on my website is from people who have already bought a CD.
C.S.: I guess that shows the importance of getting out and playing! When you do your performances in stores, what kind of keyboard and gear do you use?
CORY: For in-store performances, I have an 88 key Roland RS-9, and an amp that I take with me. I would take a real piano over the keyboard in a heartbeat, but this works well when a piano isn't available. I chose the RS-9 because it wasn't real expensive comparatively, and the keys aren't weighted which makes the board lighter (a good thing when you are lugging it all over!).
C.S.: How do you prepare for these kind of performances? Do you have your music in front of you?
CORY: I don't know how to read sheet music, so when I perform at places, it's just regular old me, and the piano or keyboard. Most of the songs I've played so many times that I don't prepare too much for the performances. If it is a larger concert, I will spend a little more time, around a week, playing the piano a little more, and running through the songs a few times.
C.S.: Thank you for sharing your experiences. When did you first decide to do a website to highlight what you do? How did you go about finding a designer, or do you do your own website?
CORY: I got a website going fairly soon after I released my first CD. I got to know a guy named
Jared Johnson
who is also a great piano player who happens to do web design. He has been top-notch, and has been great to work with. Down the road I am interested in learning more about web design because it would be fun to do myself, but until then, Jared has been a great resource.
In fact, this is another plug for the importance of networking and getting to know people. When that happens, there are people that you can call on for help or advice, and other people can do the same for you. The saying "It's not what you know, but who you know" is really true. I've seen that in the music business more than anywhere else.
C.S.: Originally you recorded the songs for your latest CD, "Witness", on a Yamaha Clavinova at the Keith Jorgensen Piano Center in St. George, Utah. Did they let you just come in to record those or how did you arrange this?
CORY: This is another example of getting to know people. I had become friends with the owner of the store, and he actually put a Clavinova in my house for a month while I recorded the CD. This has been a great partnership because when I go play at places, often the Piano Gallery (they recently changed names) will deliver a piano and I have a stack of their business cards and talk up their store, but then I also have a good piano to play. It has worked out well.
C.S.: What an amazing thing. But you must be quite the amazing person for them to do this for you! Eventually you re-recorded these songs at Spiral Studios. What brought that about?
CORY: It was a tough decision for me. What changed my mind was that we took the Clavinova over to Spiral Studios. I had all the songs already recorded, so I just pushed "play" and they started recording. We had only recorded two when the engineer suggested doing them on the grand piano instead. The songs sounded a little flat on the Clavinova compared to the piano, and I didn't want to hold anything back with the album, so I decided to re-record everything on their grand piano. That was the best decision I made throughout the whole process of writing and recording "Witness".
C.S.: So many people have commented on how much they love this CD! Interestingly, you mention at your website that the first day in the studio recording "Witness" was a "nightmare," that nothing would come. Tell us about that. You overcame in the following days.
You Should Also Read:
Cory Reese's website


Editor's Picks Articles
Top Ten Articles
Previous Features
Site Map





Content copyright © 2021 by C.S. Bezas. All rights reserved.
This content was written by C.S. Bezas. If you wish to use this content in any manner, you need written permission. Contact C.S. Bezas for details.