Parenting : See the Joy Instead of the Chaos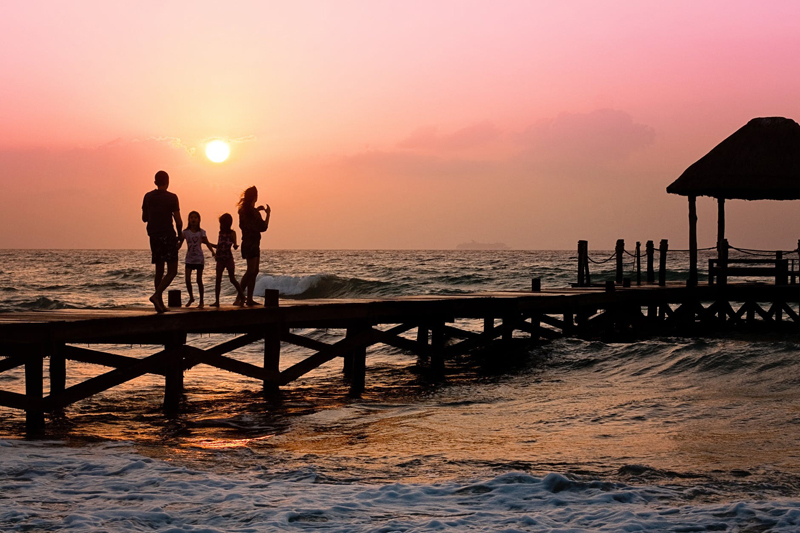 From a grown-up perspective, childhood can look like a runaway tumbling floor exercise performed on a waterslide into muddy jell-o. One of the great mysteries is why the Good Lord gave the littlest ones so much energy and we bigger people, who are responsible for the small guys, so very, very little. And, yes, much of what kids do and need is extremely inconvenient, and, yes…allowing them to "help" in the day to day business of living nearly always results in the creation of more mess and significantly longer clean-up. Nevertheless, valiant Mommies, I am here among you this day to plead for the cause of Mess and Inconvenience, hereafter known as M & I. (And no, I will not even try to sugarcoat this by re-phrasing.)
I have known dear people, some of previous generations and others who just, apparently, have never seen a real child in person before (he's so lifelike!), whose favorite pastime seems to be glaring at small humans whose shoes are on the wrong feet, who run into the library, and
will
find the only six inch surface covered in mud anywhere in a square mile. In a more tolerant set are those grown-ups who accept children's messy, inconvenient delivery, but try desperately to sidestep it by responding, "Oooh. Not now. Maybe another day," to every request involving paint, water, glue, dirt, sand, baking, sticks, worms, sunscreen, or household cleaner. Then there are those of us who were secretly waiting to have kids so we could do all the cool stuff again ourselves--sing silly songs as we waltz through the grocery store, play on the swings, goosh in the mud--You know, awesome stuff.
While there are, admittedly, cons to being this last type of grown-up, I have to say that it is also super-fulfilling (most of the time). But more than having fun with our kids, it's important to realize that the mess, stress, and time involved in going on that outing to the park, or letting the kids clean the bathroom sloppily isn't an irritating pit-stop on our way to view the "big picture," rather, it
is
the big picture. If we miss M & I we miss the point. This is the business of childhood, and what allows little ones to learn enough about the world and their place in it to grow into responsible, if somewhat lacking energetically, big people. I must admit it sometimes puzzles me that many adults seem to have forgotten what being a kid feels like, and appear so intolerant of what makes children...well...children.
This is not to imply that kids ought to have free reign of the house, or that M & I should be allowed to sit, grow fat, and multiply unchecked. Kids need to learn tolerance for grown-ups as well, and have the chance for quiet time and patience-practicing (in moderation). As grown-ups we sometimes overlook the vast piles of leaves begging to be jumped in, in favor of those stately trees they have fallen from. We are trained to avoid chaos, to shy away from situations that bring along M & I in the first place. But for good or ill, Mess and Inconvenience are part of the package.
If that squirrely, mildly panicked voice plagues you with questions like:
Why bother dragging out the paints and newspaper? It's just going to be another mess to clean up.
Or,
Why have them fold the laundry when you'll just have to go along behind them and redo it all after they've taken three times longer to do it poorly than it would take you to do it right in the first place?
Challenge that voice with,
What else do I have to do that is more important right now?
It may be that just that moment there is an appointment to get to that
is
actually more important, or at least more time-sensitive, than those other activities. Often, however, you'll find that the impulse to say, "No. Another time. Here I'll do it." Comes from nothing more urgent than a desire to avoid the hero of this missive, Mess and Inconvenience.
I wholeheartedly understand the exhaustion that comes from the unending cycle of chores life with kids generates, and the craving we grown-ups get for a bit of calm and quiet. It is not necessary to spend every moment on kid stuff, indeed, it is also important for kids to learn that they are not the only people in the family, and that everyone has needs the group should accommodate. Nor is it always best to let the kids do the chores. Sometimes the answer should be, "Not now. Go play quietly in your room for a few minutes." Or, "I just need to get dinner DONE, you can help me make tomorrow's dinner." If this denial becomes the norm, however, and anxiety or irritation is the typical response to the M & I an activity creates rather than joy in the activity itself, take a few moments to consider these suggestions that may help bring more balance in the family among grown-ups, big kids, and little guys.
Schedule kid-oriented activities
Some parents are at a genuine loss as to what sort of creative, educational, or extra-curricular activities to do for their kids. Pay attention to fliers that come from school about opportunities for activities, look for community resource guides, check in with your local library and YMCA to find options for organized fun.

It's also good to plan for less organized activities. Choose a few blank hours on your weekly calendar to write in "Craft time," or "Baking with mom," or "Park". Then just show up with your kids. Once you've braved this step for a few weeks, maybe ask your little ones if they'd like to invite a friend over to join in the fun.



Plan extra time for M & I
Besides scheduling time for kid activities, plan extra time into your schedule to allow your kids to participate in other, more mundane endeavors, like shopping, or cleaning the kitchen. Remember that they will learn to do these tasks well by practicing with you. There will be less stress involved in spending an extra half hour in the grocery store if you have planned for it before ever grabbing that cart.



Allow kids to be responsible for the mess.
Emphasize at the end of your activities how much fun you've had with them, and how important it is to clean up so that your home will be ready for the next task it faces. (Dr. Seuss's The Cat in The Hat, who "always pick[s] up all [his] playthings" makes a nice lesson for this principle.) If you find resistance to the clean-up portion of festivities, remind those tyke-ish people that if we aren't responsible for picking up after ourselves, we won't be able to do the activity next time. Another part of loving instruction, of course, is following through with this consequence if Jr. still won't help. Though there will likely be tasks only you can fulfill as part of clean-up, require your kids to put in at least as much effort as you are.

Also, allow them to share responsibility for the household. Assign each child a chore for the day or week and let her see you check her work. Remember to both praise and correct!



Allow your kids' imagination and interest to guide you.
Last summer we saved all the plastic milk bottles and turned each into a building in our Worm City. (Located OUTside!) We have made countless models of the solar system, spent hours trying to identify constellations in the night sky (and really, how would we do this in the day sky?), and spent significant time honing our ninja moves, not to mention superpowers. Introduce your kids to subjects or activities you love, but also follow their lead sometimes. If they ask questions you don't know the answers to, look them up together, then draw pictures or write a story about what you've learned.
Yes, cleanliness is next to Godliness, but so is the gift and joy of exploring the world with your child. And if all else fails to provide comfort, remember that there will be lots of tidy convenient years ahead of you once they're all grown up!
You Should Also Read:
Free Summer Activities For Kids!
Creative Cooking With Kids
Letting Our Children Remind Us What's Possible


Related Articles
Editor's Picks Articles
Top Ten Articles
Previous Features
Site Map





Content copyright © 2022 by Jamie Rose. All rights reserved.
This content was written by Jamie Rose. If you wish to use this content in any manner, you need written permission. Contact Jamie Rose for details.