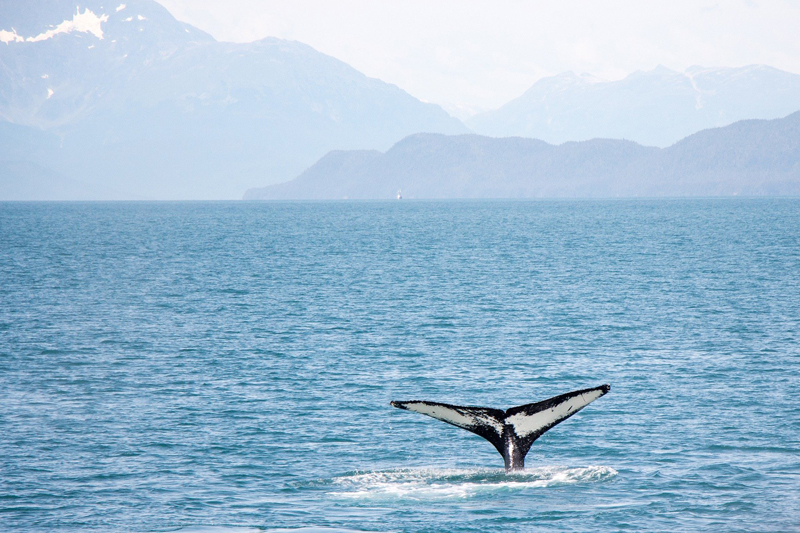 To the north of the Aleutian Island chain, about 750 miles west of Anchorage, Alaska and 500 miles east of Siberia, Russia, are the Pribilof Islands. There are hundreds of islands in the state of Alaska, but these have a special draw.


Two of the four Pribilof Islands are St George and St Paul. These islands are home mating grounds for the Northern Fur Seal. Almost hunted to extinction, the grounds are off limits from June to mid-October to allow Mother Nature her due course. Subsistence hunting is still allowed to the natives in the area.


In the late 1700's, the Russian Fur trade was a very big business and upon locating the mating grounds on the Pribilof Islands, the Russian Traders moved some Aleut people to the islands from their homes and forced them into hunting laborers. Approximately 800 of the remaining 3,200 Aleuts, (descendants of these first inhabitants), still reside on the islands today. A little over 80% of residents are American Indian or Native Alaskan. The Russian fur trade very nearly took the seals to extinction but hunting practices were adapted that allowed for resurgence in the numbers of the seals. In 1983, the U.S. government ended the commercial seal harvest and provided $8 million to St. George to help develop and diversify the local economy. Commercial fishing and tourism now keep things humming.


The islands also draw hundreds of bird watchers yearly for the over 200 species of birds that nest on the rocky shores. Seabird nesting was so important that the islands became part of the Alaska Maritime National Wildlife Refuge. Birders are attracted in large numbers during nesting season, to view the nests along the sheer cliffs. There have been up to two million birds using these islands to nest and rear their young. Check with your favorite birding institution as there are many packages for St. Paul and St. George that can be booked to visit these islands and be shown the magic hotspots for birding. Many birders get 50+ species added to their life lists here, like Bristle-Thighed Curlew, Wandering Tattler or maybe Red-legged Kittiwake. Bald Eagles are a casual species only, I'm afraid.


Along with the seals and birds, the islands also are home to walrus, blue fox, reindeer, sea lions, and many tundra wildflowers. There are no trees, as the islands are too windy for them to adapt. The two smaller islands of the Pribilof's, Otter and Walrus Islands, are uninhabited.
You Should Also Read:
Map


Related Articles
Editor's Picks Articles
Top Ten Articles
Previous Features
Site Map





Content copyright © 2021 by Dawn Engler. All rights reserved.
This content was written by Dawn Engler. If you wish to use this content in any manner, you need written permission. Contact Deb Frost for details.