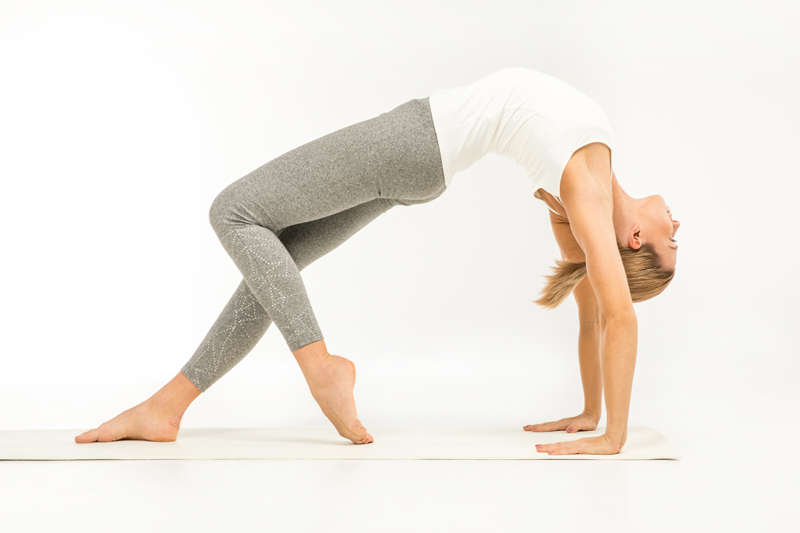 For the uninitiated, kirtan is a cross between a concert and a campfire music session, albeit with a meditative theme. For the yogi/ni who loves music and wants to explore meditation further, it's an excellent way to quiet the mind and reap the benefits of a group session. It's also an easy way to experience one artistic element of the yoga community.

In a traditional kirtan, the room is set up as if for meditation, with participants – not audience – seated on either meditation cushions or the floor (although chairs and benches may be provided for those who cannot sit cross-legged or on their knees for an extended period of time.) The talent is set up facing the participants, but that is where much of the concert atmosphere ends. The leader, or wallah conducts rather than performs; beginning with an opening invocation, the entire room becomes the music. A chant is begun, with or without instrumentation, and the room picks it up. Sometimes the mantra is performed as a 'call and response'; sometimes it is sung as a group. One "song" can be repeated for an extended period of time, bringing in elements of a jam session. Assuming there is room, members are free to sway, stand, and even dance to the music, furthering the comparison to a concert or rave – however, bound by the intention towards union with the divine, the group is generally intoxicant-free, centered on spiritual rather than Bacchanalian ecstasy.

Because kirtan is an ancient tradition with roots in India, the chanting is usually done in Sanskrit or Punjabi. Those with roots in Western spiritual traditions may find this jarring; in addition, some may simply not want to chant words that they don't personally understand. Since many of the chants are fairly common mantras set to music, a little research before the kirtan can bridge the cultural gap. Also, if there is a chant that makes one uneasy, it's perfectly fine to just listen for that part of the experience, perhaps chanting something different inside the privacy of one's own mind.

Kirtan is an excellent introduction to mantra and chanting techniques. In order to find an upcoming session, check with a local yoga studio, freebie magazine, or website that lists community events. Many established kirtan artists also have personal web pages with "tour" information. While many of these artists perform at large events such as Bhakti Fest, there is a certain lack of intimacy that separates these situations from a true kirtan experience. Those who wish to go further with this form of meditation can arrange for lessons; some artists, such as Sean Johnson and the Wild Lotus Band, give workshops in this ancient art that combine asana practice with kirtan sessions.

Kirtan is truly an experience of relaxation and joy. It's a way to experience the connection and unity traditionally found in meditation while at the same time accessing the inner worlds generally found only in silent meditative practice. Even without a connected asana session, kirtan is indeed a healing modality well worth the time of those to choose to seek out the practice.

You Should Also Read:
Using a Mantra
Demystifying Meditation


Related Articles
Editor's Picks Articles
Top Ten Articles
Previous Features
Site Map





Content copyright © 2022 by Korie Beth Brown. All rights reserved.
This content was written by Korie Beth Brown. If you wish to use this content in any manner, you need written permission. Contact Korie Beth Brown for details.