Recommended Fantasy Books - Kids & Young Adult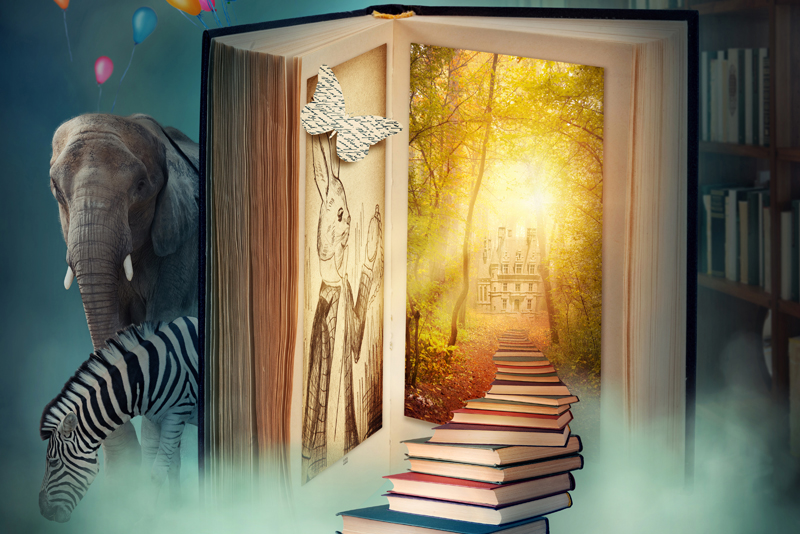 Looking for a gift for a young fantasy reader? Here are a few of my favorite kids and young adult fantasy picks. Look for more reviews in the
Kids & Young Adult
section. Also see
Recommended Fantasy Books - High Fantasy & Fairytales
and
Recommended Fantasy Books - Modern Magic & Dark Fantasy
The Ranger's Apprentice
series by John Flanagan
The Ruins of Gorlan
Young Will learns that being an apprentice to the mysterious and feared Ranger Halt is harder and more important that he could have guessed.
The Burning Bridge

Will once again joins the fight against Morgrath. Will is sent by his master Halt on what should be a diplomatic mission to the neighboring kingdom of Celtica. What he finds is hastily deserted cities.


A Hat Full of Sky
by Terry Pratchett
Eleven-year-old Tiffany Aching is leaving her home in the mountains to apprentice herself to a witch, but she is not going alone. Following close behind is a hiver, a disembodied force that is drawn to great power.
Septimus Heap Book One: Magyk
by Angie Sage
Sarah and Silas Heap believe their seventh son died in infancy the same night Silas found a baby girl left in the woods. Now ten years later, the ExtraOrdinary Wizard Marcia has revealed that their daughter Jenna is actually a princess.
Ella Enchanted
by Gail Carson Levine
The often-foolish fairy Lucinda acknowledges Ella's birth with the gift of obedience.
The Amulet of Samarkand
by Jonathan Stroud
In London, magicians are in control, using the power of the demons they bind to themselves to rule. Nathaniel is placed with a middling magician to learn the ways of magic and power, but the lessons move slowly and Nathaniel is impatient.
Abarat
and
Days of Magic, Nights of War
by Clive Barker
Candy Quackenbush lives a boring life in Chickentown, MN with her abusive father and distant mother. After drawing an odd doodle in her workbook, Candy is drawn out of school to a field beyond the city. What she finds is something far removed from her reality.
Coraline
by Neil Gaiman
Coraline unlocks a door in her flat and discovers a disturbing other world exists down a dark corridor.
Flora Segunda
by Ysabeau S Wilce
Flora´s adventures include rescuing an accused pirate (with the forged signature of the Warlord), venturing into the long abandoned Bilskinir House (where the butler rumored to eat children) and facing the terrifying Lord Axacaya (who just happens to be her mother's biggest enemy)
MiddleGate Books by Rae Bridgman
The Serpent's Spell
Someone is slaughtering the snakes in the pits of Narcisse. While on a field trip to see the snakes, Wil and his cousin Sophie stumble upon a secret that starts them on a search to find the perpetrators.
Amber Ambrosia
Something-- or someone-- is hurting the bees of MiddleGate. Could this be a sign that the secret magical society, Serpent's Chain, is about to return?
RETURN TO THE MAIN SHOP PAGE
You Should Also Read:
SF/Fantasy Books Shop


Related Articles
Editor's Picks Articles
Top Ten Articles
Previous Features
Site Map





Content copyright © 2022 by Laura Lehman. All rights reserved.
This content was written by Laura Lehman. If you wish to use this content in any manner, you need written permission. Contact Evelyn Rainey for details.