Dreams - When Life Is A Nightmare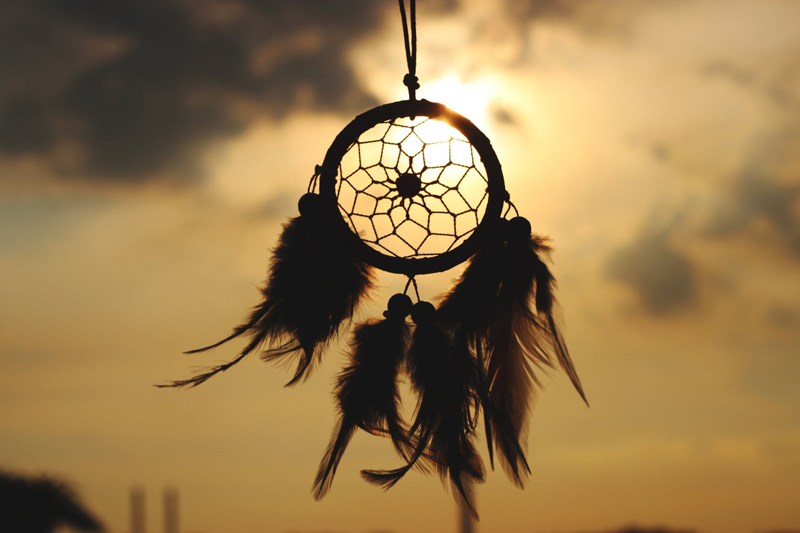 First, I want to thank all of you for sticking around during my unplanned absence. Your loyalty and interest mean so much and have been my main motivation for trying to come back as soon as possible. Thanks are also due several of my fellow editors, who jumped in to cover questions in the forum. As some of you are aware, BellaOnline editors work on a volunteer basis, so your support is very appreciated.
I'm not quite sure what happened myself. I returned to work full time last October due to financial necessity. It was my intention to completely drop the part time services that I was offering and that has still not happened for various reasons. I had developed a routine of writing a new article on Sunday nights and sending out the newsletter. A Sunday night came along where I put it off because I was just too tired. This was a mistake because it became nearly impossible to jump back in.
What began with one change slowly developed into a nightmare. The full time job became far more than anticipated. I am one person working for three offices covering 200 miles of the state. Two of the clients I thought no longer needed services came back. With at least a 60 mile commute to go anywhere, work took its toll. The worst part is that with the price of gas, the extra money hasn't even been worth it. Trying to do too much sent me into a major fibromyalgia flare and I also developed a sinus infection that spiraled out of control. Just when all of this seemed to be getting better, I threw my back out and was down for another two weeks! The health insurance that my employer promised we'd have the first of the year has still not materialized.
The craziness of daily life has shown me what I really want for myself. In my job as a hospice social worker, I'm not even able to schedule my days. While I know that the clients I'm providing services to on weekends do need me, the courts allow the cases to drag on for much longer than necessary. I took the full time job because I needed a steady paycheck and insurance because the income from services is too unreliable. I've realized that I spend my time chasing around after money when I'm still just scraping by. Becoming wealthy is not my goal and I have learned that money is simply an energy, a means of exchange. Yes, there are bills to pay but I would rather feel fulfilled instead of exhausted and resentful.
Somehow I've hung on. I was determined not to give up my dreams and have participated in bellydancing as much as possible. Acupuncture and a natural product that I'll be reviewing for you soon have had an amazing effect on my night-time dreams, which have been full of strong symbolism and have helped me determine what is most important in my life for survival and growth. My acupuncturist is very supportive and tells me that my body is shutting down because I am doing too much. The fact that I'm not doing any of it well is causing more anxiety.
During this time, my dreams have very clearly shown me that without my creative pursuits, I will not be able to heal. After Joe died, I was unable to sculpt or design jewelry for nearly a year. I barely opened the door to my craft room and I'm barely able to look at Joe's art. After skipping just one week at BellaOnline, I no longer felt like writing, either. A few weeks ago, I had an overpowering urge to make soap and sculpt wire jewelry, and I'm feeling quite comfortable writing now. I have some creative ideas for my hospice work, and I know that I won't have the time or energy for them until I put an end to the second job. I finally reached the "fed up" point last weekend and made a definite decision that things are going to change.
Sometimes things have to come completely apart before change can occur. In my case, I had to reach the end of my rope in order to realize what is important in my life. I had been allowing the pursuit of something that is not my main goal to steal energy away from family, friends and self. Nightmares and "bad dreams" are common during times of stress. The amazing unconscious seems to realize that stress may robbing us of our ability to reason and make decisions. It may send us messages in the form of strange events and characters during the night. While interpreting dream symbolism seems complicated to some, this time has given me a new perspective. I now believe that these symbols are often
easier
to understand than what is going on in waking life when it's all going too fast. I've also found that our dreams may work overtime when our bodies and minds are overworked.
Spring and the Easter season symbolize rebirth and resurrection. I look forward to experiencing more meaningful dreams during this time and sharing them with you.
May all your dreams come true!
Parthena Black is a professional social worker and ordained minister with experience in tarot and runes. For private spiritual counseling and intuitive readings via e-mail, please visit her at
oymygoddess.com
.
---
You Should Also Read:
Anger and Forgiveness
Dreams and Nightmares - Wake-Up Calls
The Easter Triduum


Related Articles
Editor's Picks Articles
Top Ten Articles
Previous Features
Site Map





Content copyright © 2021 by Parthena Black. All rights reserved.
This content was written by Parthena Black. If you wish to use this content in any manner, you need written permission. Contact Lori Chidori Phillips for details.