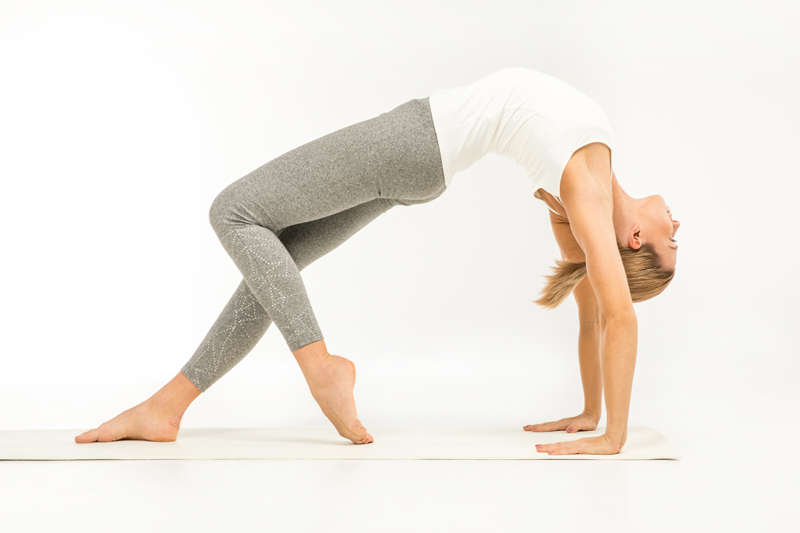 Yoga traces its roots back to a manuscript written by the sage Patanjali, whose teachings on asana are often summed up by quoting a verse in the second section of his eponymously named collected writings, or sutras. Here, he says "sukha-sthira-asanam", which translates as such: asana should be stable and held with ease. As is true with most events worth doing, this is simple but not easy.

When one engages in asana, it's important to remember that these two concepts are the basis of good practice. First off, asana should be steady. In the Western world, time is a suitcase to be packed as full as possible; how much can get done? What follows is that many things are attempted, but nothing is fully finished. In direct contrast,'steadiness' implies concentration and immersion. When engaging in asana, Patanjali mandates, be in asana. Don't think about the day that's passed, or the evening ahead; don't plan dinner or mentally rehearse a conversation. Simply join the body, the breath, and the mind into the movement. In a world where one is constantly moving, the first step to quieting the mind is to listen to the body. The word "yoga" means "yoke", and this yoking of the body-mind is one reason why yoga is a healing modality in addition to a form of exercise.

Another way that sukha challenges the Western mindset is the suggestion of consistency. A little each day is better than two hours once a month. It helps to choose a 'home' class and make a commitment to attending; it also helps to decide on a few key practices that become part of one's everyday routine.

Asana also should be full of sthira, or ease. We tend to conflate 'easeful' with 'easy', but the two are different ideas. 'Easeful' implies the lack of struggle rather than a permanent sense of skillfulness. When learning a pose, refrain from forcing movement. Some days are great for deep stretches and wild arm balances. Other days require stepping back and doing less. Whichever is the case, allow the body to harmonize with whatever step in the posture works at the present moment, and move to where is possible without judgment or condemnation.

This doesn't mean that one should refrain from trying more difficult poses. Part of the steadiness comes from consistent practice and from becoming more skilled in physical concentration; part of the ease comes from knowing that it's okay to tax muscles and move past one's comfort zone. The wisdom lies in knowing how far to move on a particular day and when to back down.

Consider the use of props. Difficult poses require the body to do many different acts all at once. Props can help learn individual parts of a pose by assisting with other parts. When watching people move in and out of a pose without props, does the mind equate prop use with 'not as good'? The willingness to be where one is at the moment will dictate whether one should use a prop. Rather than being an indication of weakness, it's actually an expression of humility that leads to greater sukha and sthira in the pose.

This willingness to work a step at a time is richly rewarded. It may take a year or more to fully master a challenging balance. Aligning the breath and the mind, using a wall or a block to help with balance while strengthening and stretching the appropriate muscle, and becoming comfortable with the vagaries of balance are all difficult tasks. Yet it is possible to work through each phrase in an unpretentious manner, steadily working on each part, until one glorious day, perhaps for just one glorious moment, the pose works the body instead of the body forcing the pose. And at this point, the concepts of sukha and sthira again come into play. Enjoy the gift of the moment, and let it pass. Return to the mat knowing that each day is different, and that the more one practices with consistency and with acceptance, the greater the yogic rewards.

You Should Also Read:
The Importance of Yoga Props
Using a Yoga Strap


Related Articles
Editor's Picks Articles
Top Ten Articles
Previous Features
Site Map





Content copyright © 2022 by Korie Beth Brown. All rights reserved.
This content was written by Korie Beth Brown. If you wish to use this content in any manner, you need written permission. Contact Korie Beth Brown for details.