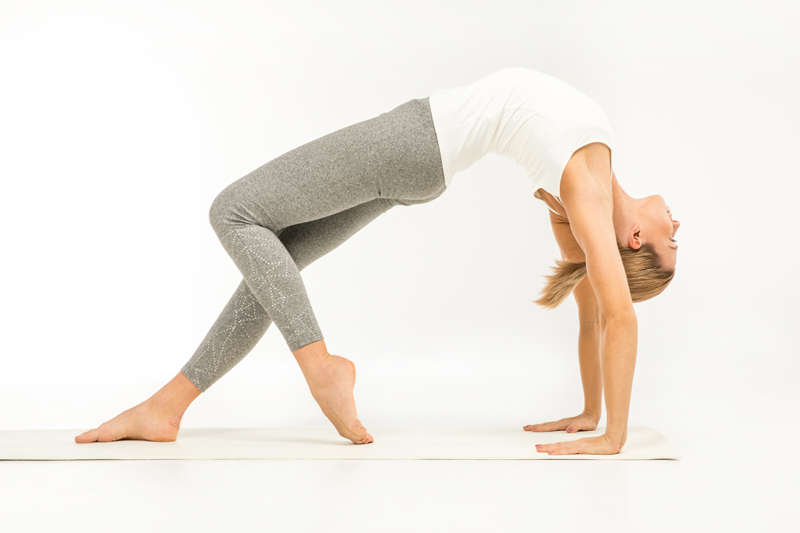 One major problem for arthritis sufferers is the vicious circle the disease causes: it hurts to move, but the more one stays sedentary, the greater the hurt becomes. Those with the condition are advised to empower themselves through regular gentle movement, but it can be hard to find a form of exercise that one wants to continue through good days and bad. Yoga is an excellent choice, as it can be modified to accommodate troublesome areas; the integration of breath and movement has also been shown to reduce body pain.

In April 2015, the results of a Johns Hopkins study on yoga was published. The study showed that yoga is a safe alternative to more traditional choices such as water aerobics. In December of that same year, a second study showed yoga to increase both flexibility and mobility. In addition, both studies noted that, in contrast to sedentary adults who start exercise programs, most people continued to engage in a yoga practice throughout and following the study. It would appear that the anecdotal evidence is borne out by scientific inquiry.

Why does yoga work so well for arthritis? Yoga consists of movements that range from ultra-athletic to gentle, and the latter is what's recommended. A good class will take the student through a warm-up, specific poses, and a cool down. A class that includes a form of Sun Salutations will work the entire body, and the standing poses are excellent for building strength without taxing the joints.

Yoga poses can be modified for specific situations. For example, those with arthritis problems in the hands and wrists may find Adho Mukha Svanasana, or Down Dog, painful; one solution may be to practice Ardha Pincha Mayurasana, or Dolphin Pose, instead. Those with knee issues can control the amount of bend in that area throughout the standing poses. Arthritic hips may balk at some of the sitting poses, but the practitioner can ease the problem by sitting on a bolster before continuing (this takes some of the pressure off the hips.) Of course, as one continues to practice, one may find that attempting poses that work the arthritic areas, and as one continues to practice, poses which once seemed impossible may become part of one's weekly or daily practice.

In addition to the physical benefits, yoga has been shown to be helpful with pain management in general. The American Pain Society reports that those who practice yoga have larger areas of gray matter in key pain centers; this reverses the usual trend of ongoing discomfort, which tends to shrink the brain. In addition to the physiological changes that yoga causes, the integration of breath and movement is extremely meditative, which leads to a decrease in stress hormones. Beyond reducing the experience of pain, the subsequent relaxation response can teach the yogi/ni how to respond to pain, allowing for better decisions and resultant better quality of life whether off or on the mat.

A beginner's yoga practice should be begun with a qualified teacher, preferably in a studio environment where the teacher is familiar with rheumatic diseases. If this is a concern, call the studio in advance and ask about the qualifications of the teachers, and get recommendations about which classes offer a safe and gentle environment for those with mobility issues. One can also find suitable classes at senior centers, community centers, and traditional gyms. Consider finding out if it's possible to watch a class before joining to assuage any lingering doubts. After doing appropriate research, commit to ongoing yoga and see what it will do for the joints - and for the rest of one's life.


Related Articles
Editor's Picks Articles
Top Ten Articles
Previous Features
Site Map





Content copyright © 2022 by Korie Beth Brown. All rights reserved.
This content was written by Korie Beth Brown. If you wish to use this content in any manner, you need written permission. Contact Korie Beth Brown for details.