Back to School with Diabetes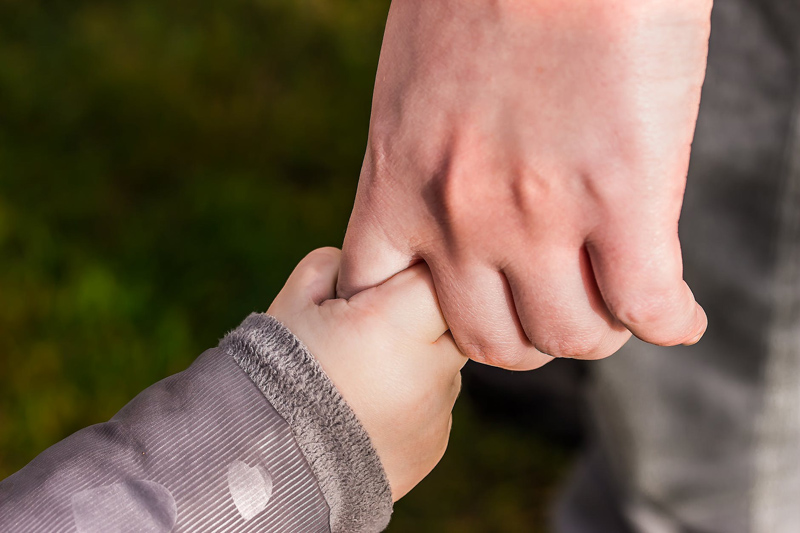 Parents who create a plan and a back up plan for diabetes care at school at the end of summer make their child's safety and self-confidence a priority, but school staff and administrators can also create plans and make support available for the parents' peace of mind.
Staff may have questions about diabetes supplies and testing procedures, and symptoms of emergency lows. They may not understand the differences between Type Two diabetes in adults and Type One diabetes in children. Some may worry about liability issues if they attempt to help a child with diabetes and make a mistake; nurses may worry they will be held accountable if a non-medical staff person they have helped train makes a mistake.
Many teachers, support staff and administrators may mistakenly believe that a low blood sugar reading is good and that mildly high blood sugar is dangerous, when most emergency situations arise when a child has hypoglycemia (blood sugar under 70 and dropping) when they have had too much exercise or insulin, or too little food to balance them. Adults may also be unaware that most low blood sugar situations can be remedied by a small can of apple juice given immediately, followed by a snack.
It is very rare that a child needs an emergency glucagon injection at school, although every adult in a child's life should know where to find the kit and how simple it is to mix and administer if a child is unconscious or near to it. In most situations, squeezing a tube of gel or cake frosting into the child's mouth would be sufficient in an emergency.
The best emergency treatment for type one diabetes in childhood is prevention. Frequent blood testing and observation of symptoms of low or falling blood sugar can help avoid situations that adults dread treating; these can be dangerous, unhealthy and upsetting to a child.
Whether a child uses an insulin pump or relies on injections of insulin before or after meals, it is helpful if several adults learn about the schedule and understand the dosage in relation to the meal consumed, or at least have the information available so they can be helpful in case of emergency. We do not know when a school lockdown, natural disaster, or other unplanned event will affect children while they are at school.
Classmates may be the strongest support system a child can have in school, but even children who have had diabetes for years may wish to preserve their privacy and refuse permission to share information about diabetes in general and their diagnosis in particular. Friends usually notice the subtle differences between symptoms and age appropriate misbehavior or mood changes.
Adults in charge of after school activities and programs, coaches, bus drivers, and parents of study buddies who welcome their child's classmates with diabetes should also have information available in case of dinner invitations or when unexpected situations arise. Information and supplies that are kept at school are often helpful to keep at afterschool programs and at the homes of extended family.
There are support groups and information resources available online at sites like
Childrenwithdiabetes.com
that can assist children and families in planning for the first weeks of each school year, moving to a new district, or dealing with common issues when a child is newly diagnosed. Thousands of children with diabetes are sharing similar experiences at school, living as close to ordinary lives as possible, and they each do it with style and grace. It's up to us to help support them and keep them healthy as they deal with everything else.
Browse at your local bookstore, public library, or online retailers for books like
My Child Has Diabetes - A Parent's Guide
How to Give a Classroom Presentation on Diabetes
https://www.diabetesresearch.org/school-presentation
Lay School Personnel May Administer Insulin, California Supreme Court Rules
https://blogs.edweek.org/edweek/school_law/2013/08/lay_school_personnel_may_admin.html
CWD - Children with Diabetes Information and Support
https://www.childrenwithdiabetes.com/parents
Sample 504 and IEP Plans for Students w/ Diabetes - Pre-K - 12 + SAT Testing
https://www.childrenwithdiabetes.com/504
Missouri House Bill 675 will ensure children with diabetes are safe at school
https://www.diabetes.org/for-media/2013/mo-school-legislation.html
Allows school staff to volunteer to be trained to provide basic diabetes care, including administering insulin and glucagon; allows capable children to self-manage their diabetes while at school.
American Diabetes Association: Legal Rights of Students with Diabetes
Chapeter 8 What Diabetes Care Services and Accommodations Should Be Provided?
https://www.diabetes.org/assets/pdfs/know-your-rights/for-lawyers/education/lr-chapter-8-2009.pdf
Kids with Diabetes in Your Care
Les Enfants ont besoin de vous
How I wish all information included a reference to the Glucagon Emergency Kit!
https://www.diabetes.ca/diabetes-and-you/youth/kids-with-diabetes-in-your-care/
Please, please, please watch this video about the symptoms of Type One Diabetes
Type 1 Diabetes Aware -- Diabetes UK and JDRF UK
https://www.youtube.com/watch?v=tYlQTylh_0M&feature=youtu.be
My Glucagon Security Blanket
https://www.diabeteshealth.com/read/2012/10/28/7691/my-glucagon-security-blanket/
Safe at School - American Diabetes Association
https://www.diabetes.org/living-with-diabetes/parents-and-kids/diabetes-care-at-school/
NDEP's School Guide on Students with Diabetes at School
Helping the Student with Diabetes Succeed: A Guide for School Personnel
https://bit.ly/NIXESk
Growing up with diabetes: a youth perspective
Ms. Krystal Boyea, Youth Ambassador, North America & the Caribbean, to the International Diabetes Federation
https://tinyurl.com/7xjwldq
US Dept of Justice: Protecting the Rights of Students with Diabetes
https://blogs.usdoj.gov/blog/archives/1418
Diabetes Warning Signs
from Children with Diabetes Website
https://www.childrenwithdiabetes.com/clinic/signs.htm
Jonas Brothers Update
- Diabetes Has Not Slowed Down 15-Year-Old Nick Jonas
https://www.diabeteshealth.com/read/2008/04/02/5707.html
For type 1 diabetics, ignorance is deadly
https://www.honoluluadvertiser.com
"I'm surprised that this is not part of required training for every educator."
Many health professionals ignorant about Diabetes care in the hospital, outpatient and inpatient surgery
https://www.youtube.com/watch?v=ed8qpMVw0Oo
You Should Also Read:
Diabetes Information for Classmates and Their Parents
Symptoms of Childhood Onset Diabetes
Juvenile Diabetes, Childhood Onset T1D


Related Articles
Editor's Picks Articles
Top Ten Articles
Previous Features
Site Map



Follow @DownSynAdvocacy
Tweet





Content copyright © 2022 by Pamela Wilson. All rights reserved.
This content was written by Pamela Wilson. If you wish to use this content in any manner, you need written permission. Contact Pamela Wilson for details.