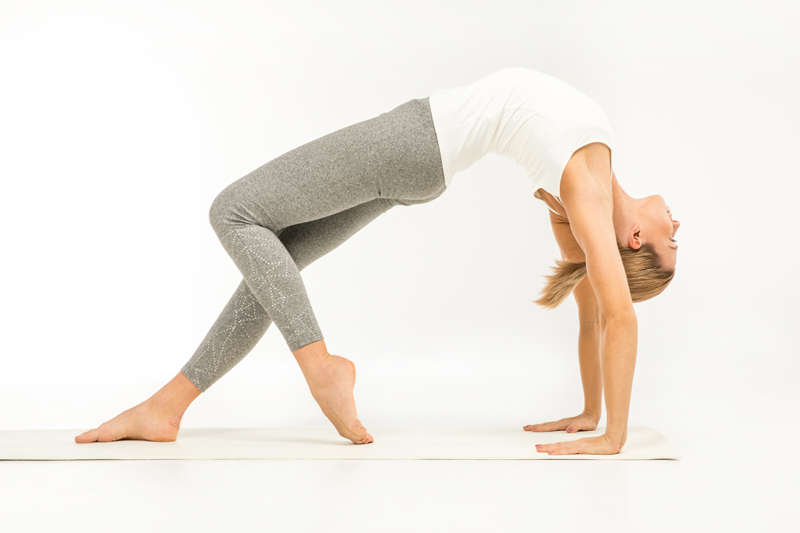 Meditation is, at heart, the act of slowing down enough to focus the body-mind on a particular sight, sound, or sensation. One way of doing this is by using a mantra, a short syllable or series of syllables that are chanted in order to achieve that focus. Depending on the teacher, a mantra can align one's consciousness with the characteristics of a particular deity or belief system; it can also open one's willingness to hear messages from one's higher power. As mantra repetition can help to activate the parasympathetic nervous system and thus speed relaxation, it can be a useful tool even for those with no particular spiritual beliefs.

Mantra practice works by repetition. Practitioners chant or sing the mantra, focusing on the sound. This can be as simple as a simple word before or after asana practice, or as complicated as a kirtan session with instruments, complicated memorized verses, and a large group of participants. Synchronizing the breath with the chant focuses attention and promotes even more relaxation.

Buddhist, Tantric, and Hindu traditions all use a mala, or string of 108 beads much like a Roman Catholic rosary. The idea is to chant one repetition of the mantra for each of the beads on the mala. With use, the mala is thought to become imbued with the essence of the mantra and practitioner. Malas can be purchased at many New Age and Eastern religion bookstores; they can also be personally created if one is so inclined. They are useful accouterments, but are not essential to a mantra practice.

There are many kinds of mantra. It's possible to use a favorite short poem or prayer as a mantra. Some traditions associate particular 'seed sounds' with elevated states of conscious. There are those who believe that personal mantra can only be passed down from teacher to student. It's up to the practitioner to decide what kind of mantra to choose and whether or not a teacher's transmission is of value. Those interested in trying mantra practice might begin by choosing a word with positive associations, such as 'peace', 'love', or 'serenity,' or a short verse from a beloved sacred text.

By far, the best known traditional mantra is 'om', which is a sacred sound across the religions originating in Asia. The word itself is thought to be the sound made by the creation of the universe and is the equal of the 'amen' used in the West. Another good mantra for beginners interested in a traditional chant is the phrase Lokah samastha sukhino bhavanthu , which translates as 'may the world be imbued with well-being'.

Those who have trouble with guided or visual meditations might find the combination of sound and breathing inherent in a mantra to be helpful in settling down the brain before beginning. Others will find that the use of a mantra is a complete meditation in and of itself. Like much associated with yoga and meditation, it's important to experiment, improvise if necessary, and note the effect of the exercise upon one's life. Try it, and see how it works for you.
You Should Also Read:
Why Use Sanskrit?


Related Articles
Editor's Picks Articles
Top Ten Articles
Previous Features
Site Map





Content copyright © 2022 by Korie Beth Brown. All rights reserved.
This content was written by Korie Beth Brown. If you wish to use this content in any manner, you need written permission. Contact Korie Beth Brown for details.