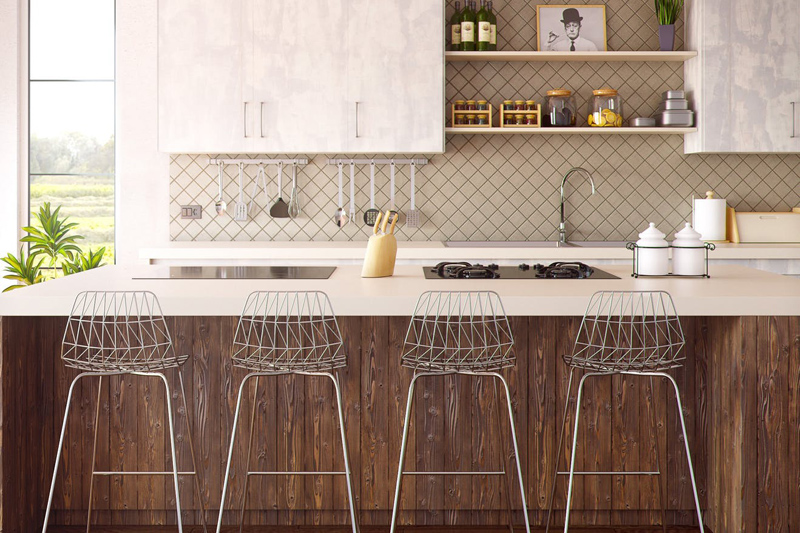 It's autumn and pumpkins can be found everywhere! They're piled high at farm stands and farmers markets ... at supermarkets and lined up outside garden centers. Most will become Jack O' Lanterns, but pumpkins are not just for carving. They 're a very edible winter squash, the most popular member of the squash family. Pumpkins have a rich flavor, they're highly nutritious, and they have a long storage capability.

Pumpkins are a wonderful source of beta carotene, which is converted to vitamin A in the body. Just one half cup of cooked pumpkin, supplies the daily requirement of Vitamin A with only 38 calories! Pumpkins are also a tasty source of carbohydrates and potassium.
While growing on the vine, pumpkins are green. They turn bright orange only when fully ripe. When buying a pumpkin to use for cooking or baking, select one that's unblemished and free of cracks and decay spots. A fresh pumpkin should have a bit of stem left in place. Store a whole, uncut pumpkin in a cool dry place and it will last for several months.
Mention pumpkin recipes, and most people think of pumpkin pie, but this versatile vegetable can be used in many other delectable desserts and in bread, muffins, soups, stews, side dishes. Pumpkins and most other varieties of winter squash can be used interchangeably in recipes. Use pumpkins in recipes calling for squash or even sweet potatoes.
Choose the right kind of pumpkin....

A few newer varieties of ornamental pumpkins are becoming increasingly popular as pie pumpkins -
Lumina Pumpkins are medium-sized lightly ribbed white pumpkins with bright orange flesh that's great for cooking and baking. Add a ghost white lumina pumpkin to your fall display for striking contrast and use it later for pies. A white lumina would also make a great looking tureen for pumpkin soup!
The Fairytale Pumpkin is a very unique eating and ornamental pumpkin. It's thick but tender, deep orange flesh is full of flavor for baking. The distinctive coach-like shape and warm russet color make it perfect for fall decorating too.
The Jarradale Pumpkin is a flattened grayish-blue stingless variety from Australia. It has a thick, meaty, deep orange flesh with wonderful pumpkin flavor. It's strange coloration and unusual shape will enhance your fall displays until you're ready to bake it into a pie.
My own favorite variety of pumpkin for pies, bread and fall pumpkin recipes is the crook-necked pumpkin. Popular in the Northeast US, these large squash/pumpkins have a smooth tan skin with a very long neck that's all solid orange flesh. The only seeds are in a small rounded cavity on one end. Crook-necked pumpkins are full of flavor, stringless, and by far the easiest pumpkin to peel and cook.
---
From pumpkin to puree....

To process a crook-necked pumpkin, first wash it under running water to remove all traces of soil, the then dry it with a paper towel. Place it on a cutting board and cut into 3" to 4" pieces. Cut the hollow end that holds the seeds in half, scrape out the seeds with a large spoon. Peel each the pieces with a vegetable peeler. Cut into smaller pieces and cook in a large saucepan or stock pot until soft in a small amount of boiling water. Begin testing for doneness after 20-30 minutes. Cook until very tender.
To make a smooth pulp for use in recipes -
Use a strainer, food mill, or food processor to puree the cooked pumpkin. The puree should be about the consistency or applesauce. Use in any recipe calling for pumpkin puree or canned pumpkin, in pies, bread, muffins, soups and casseroles.etc...2 cups equal one 16 oz. can.

The puree may be may be refrigerated up to 3 days. It can also be frozen for several months. Freeze in containers with the amounts needed for your favorite pumpkin recipes.
To cook round pumpkins, place the pumpkin on a newspaper. Use a chef's knife, cut downward into the pumpkin and slice it in half. Scoop out the strings and seeds. Cut the halves into sections and wash. Use a sharp paring knife or vegetable peeler to remove the orange skin.

Pumpkins can be baked instead of cooked before pureeing.. Place pumpkin halves, cut side down, on a shallow baking dish. Bake at 350º for 30 minutes or longer, depending on the size of the pumpkin and the thickness of the pulp. Test for doneness by piercing with the pulp with a fork. When tender, remove from the oven and cool before handling. Spoon out the baked pulp and follow the above directions for pureeing.

To cook a small pumpkin in the microwave, cut it in half and remove the seeds. Wrap each half loosely in plastic wrap. Place the halves, cut side down on a microwave safe plate. Microwave on high for about 7 minutes per pound or until tender. Spoon out the pulp and follow the above directions for pureeing.
---
Pumpkin Recipes
---
Pumpkins for Your Kitchen....

Pumpkin Shape Pie Plate
This embossed Pumpkin Pie Plate, from Pfaltzgraff's Plymouth collection, displays texture and realism. It also makes a great server for vegetables, rolls, snacks and more. It's dishwasher and microwave safe.

Pumpkin Shape Tureen
This large, 5 1/2 quart pumpkin tureen comes complete with a matching lid and ladle. It's perfect for serving hearty fall soups and stews!
You Should Also Read:
Fall is For Apples
A Pumpkin Shell Holds This Soup Very Well
Dinner in a Pumpkin


Related Articles
Editor's Picks Articles
Top Ten Articles
Previous Features
Site Map





Content copyright © 2023 by Sandy Moyer. All rights reserved.
This content was written by Sandy Moyer. If you wish to use this content in any manner, you need written permission. Contact Allyson Elizabeth D´Angelo for details.