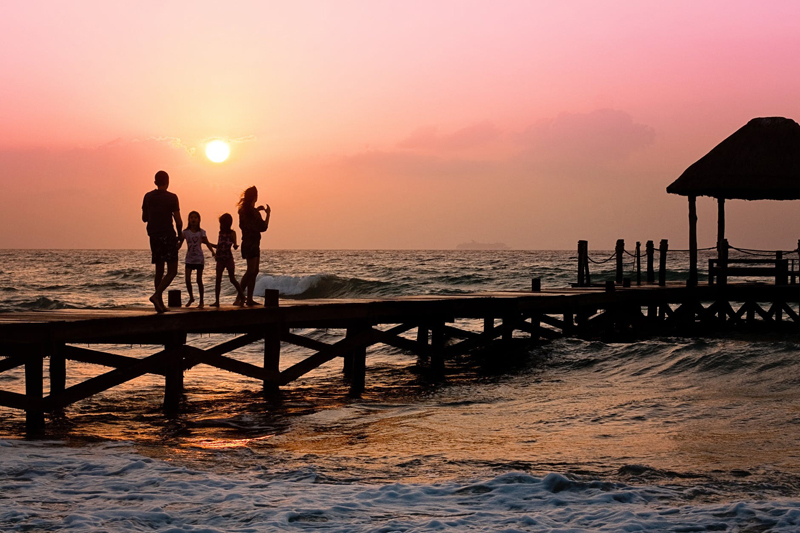 Yup. It's really time again. Fall's in the air, but retreating in the face of oncoming winter; those formerly crimsoney-orange-yellow leaves have ceded their brilliance and accepted the dull, crackly brown they'll maintain until my children inexplicably and deliberately crumble them on my living room carpet; Halloween stuff is put away and cute, grinning pilgrims framed by the yawning maw of a cornucopia have taken their place; my first-grader explains daily that Squanto taught the real pilgrims to plant fish with their corn;
every
morsel of food I put to my lips, regardless of its type, texture or caloric makeup is now pumpkin flavored; and I'm just beginning to contemplate Black Friday—to spend, or not to spend? To brave the traffic and harried, screaming fellow-shoppers, or not to brave the….blah, blah, blah? What this all
really
means is that the time is rapidly approaching for me to coax, massage, and present the grandest Granddaddy main course of the year, which makes an appearance on my table but
once
in a year (ok, sometimes twice if someone gives us an extra and we have to cook it up for Christmas)--the majestic and enormous-seeming no matter how few pounds the label says it is--turkey! Did you know that good old Ben Franklin argued adamantly (at least in a letter to his daughter) for the Wild Turkey to become our nation's bird? He had little use for the scraggly and sly Eagle, which he described as too lazy to find its own food, being of "low moral character" and too cowardly to really defend itself, unlike the brave, proud, and industrious gobbler. Plus they're sooo yummy when done right!
Of course, it took me a few years of fiddling with turkey cooking methods to get it just right. Problems of drying out, lack of flavor or too much salt had me trouble-shooting for a while—a long process since I only had one, maybe two shots per year! I did find my perfect formula, which includes brining, the scent and flavor of citrus, and a few well-placed stitches, along, quite naturally, with a good amount of butter. For the last five or six years I've prepared old Tom the same way and gotten raves each time. (Rave reviews, that is, not crazy, drug-fueled parties featuring pacifiers and glow-sticks.) Now, in my third year of editing this site, I am prepared to share my process with you. The main elements of my preferred turkey are: brining; proper seasoning and flavoring; effective greasing (aahhh! can't think of a better-sounding term); and strategic use of temperature. Done properly, the combination will result in a moist, flavorful, tender bird that actually is both worth the effort and memorable.
Brining
The main benefit of brining is that this salty marinade breaks down the proteins, altering the cells and allowing the bird to retain moisture (think of water-weight bloat the day after a big meal at Chinese restaurant. It's like your turkey gorged on Kung-Pao chicken and Sweet & Sour Pork!). Besides merely keeping the bird moist, the retained moisture will also impart whatever flavors the marinade is infused with. It is quite similar to the process of preparing corned beef, except that the turkey soaks for a significantly shorter time—hours rather than several days. There are many brine recipes available. It is usually possible to create a serviceable brine from ingredients already on-hand. Bear in mind that what you add to your brine should complement the flavors you intend to use when cooking the turkey.
Begin with a thawed turkey around 14-20 lbs. Remove the giblets and rinse inside and out. Do not brine a Kosher turkey or a self-basting turkey. These are already injected with a salt/sugar solution. I hear fresh turkey is best. I've never been able to afford one, so I wouldn't know. (yet!)


Avoid a turkey that is too salty by keeping the ratio to about ½ - ¾ cup salt per gallon of water. A coarse salt—like kosher or pickling salt—is best. If you use table salt, opt for iodine-free, and remember you will need less of it.


There are unlimited options for ingredients and combinations that will make a lovely brine. Some recipes add no sweetening. I highly recommend adding some. It balances the salt, adding another note to your dish. You may use honey, molasses, maple syrup, or plain old granulated sugar.


Using aromatic herbs, and spices that complement poultry, will ensure that the oils released add scent and flavor, creating even more depth, particularly when added to the warm water.


Space and temperature may be tricky. The turkey must be kept cold the entire time it is brining. If there is no space in the refrigerator a large cooler is acceptable, though this may add a complication, as you must make sure the temperature in the cooler remains below 40°. Also, when using a cooler the ice must be kept separate from the brine so as not to dilute it. The best option is to use a large brining or roasting bag, then contain this either in the meat keeper or crisper in the refrigerator, or in a clean 5 gallon bucket in the refrigerator. Avoid using garbage or shopping bags, as these are not made out of food-grade plastic.
You may need to prepare the brine in batches if you do not own a large stock pot. Even a small turkey will require more than one gallon of brine. If the turkey is placed in its bag and in a bucket or meat drawer as discussed above, about two gallons of brine will be enough for a 20 lb. bird.
In a large stock pot heat :



Two gallons of water


4 cups Apple Cider


1 ½ Cups Coarse Salt


1 Cup Sugar


2 Tblsp. Peppercorns


1 Tblsp. Allspice Berries


2 Bay Leaves


Small handful Flat-Leaf Parsley


3-4 Cloves of Garlic, smashed


Large Onion, quartered


2 Carrots, snapped in half


2 stalks Celery, snapped in half




Bring to a boil and ensure the sugar and salt are dissolved. Remove from heat and allow to cool until warm so the citrus pith does not become bitter.


Add a Large Orange and a Lemon, both quartered.


Cool mixture to room temperature before covering turkey.


Place turkey breast side down in brine, ensuring bird is completely submerged.


Soak for 10-16 hours, but no more than 20, immediately prior to cooking, turning turkey halfway through.
Prepare For Roasting
Move oven rack to the lowest position in the oven. Preheat to 500°.


Add ½ cup water to the bottom of a large roasting pan with a rack to prevent drippings from burning.


Remove turkey from brine, rinse inside and out, and pat dry inside and out, discarding brine. Place breast-up on rack in pan.


To 1 stick softened unsalted butter, add 1/2 Tblsp. Herbes de Provence, ¼ tsp. freshly ground Nutmeg, and ¼ tsp. ground Allspice. Combine well.


Using clean hands, massage butter mixture over the entire surface of the turkey, and the area between the skin and the meat. Separate the skin from the breast gently, leaving it in place, but loosened, and run your hands beneath the skin to cover the entire breast with the mixture as well, continuing to loosen and add the butter with your fingers under the skin of the drumsticks, as far as you can go without tearing it. Gently pull the skin back in place. Then, using a large needle and regular thread, make two or three large stitches through the skin and meat at the end of the breastbone where you loosened the skin first, securing it back in place to ensure it won't shrivel and pull away during cooking.


Sprinkle salt and pepper in cavity. Stuff until bursting with:



Chunks of Onion, cut into eighths


Several Cloves of Garlic, smashed


A variety of citrus fruit including oranges and lemons, cut into eighths


Several Sprigs each of Parsley, Sage, Rosemary, and Thyme


Carrot and Celery, washed and cut into chunks



Truss turkey with twine, tying legs together and tucking the wings in so they don't burn.


Drizzle lightly with canola oil then sprinkle outside with salt and pepper.



Roasting
Place turkey on bottom rack of oven and cook at 500° for the first 25-35 minutes. This seals in those lovely juices, further ensuring moistness. After this, reduce heat to 325°. The turkey will cook for approximately 4-5 hours. Use a thermometer to ensure doneness. It should register at least 160° in the breast or 180° in the thigh.

Allow bird to rest at least 20 minutes under loosely tented foil before carving.

If you use too much salt In the brine, brine for too long, or do not rinse after brining you may find the drippings are too salty to make gravy. I have had this happen only once. If you follow the procedure given here you should have fragrant turkey and beautiful dripping-gravy.

Now go get your bird! You only get one shot this year, remember? (Well….maybe two. If you don't get it exactly right at Thanksgiving there's always Christmas!)

You Should Also Read:
Recipe For Spiced Holiday Drink
Recipe For Cranberry Sauce
Recipe For Monkey Bread


Related Articles
Editor's Picks Articles
Top Ten Articles
Previous Features
Site Map





Content copyright © 2022 by Jamie Rose. All rights reserved.
This content was written by Jamie Rose. If you wish to use this content in any manner, you need written permission. Contact Jamie Rose for details.