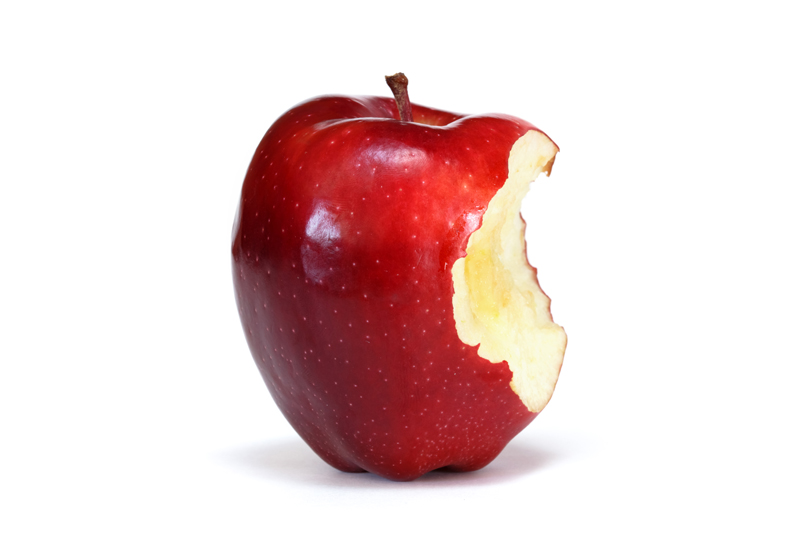 A simple way to lower your risk of a heart attack, stroke, gallstones, even vision loss, is to eat less fat. Fat, especially saturated fat, combines with cholesterol in your bloodstream. There it can cling to artery walls and harden into plaque. This narrows the passageways, slows blood flow, and endangers the heart and other organs.

Top cholesterol – food choices

Toss up a salad; choose dark leafy greens, juicy red tomatoes wedges, and some green peppers. Add some carrots, onions, and cucumber slices for a healthy garden salad. Or make it a fruit salad with apples, bananas, pears, and nuts. These salads do more than look pretty and taste good. They can save you from a heart attack or stroke.

Fruits and vegetables are full of vitamin C, vitamin E, beta carotene, and selenium. These antioxidant vitamins and minerals not only help lower cholesterol, they protect your body from damaging free radicals. As your body processes oxygen, it creates chemicals called free radicals that damage cells. When free radicals come in contact with LDL cholesterol, they cause even more harm to arteries already damaged by plaque. Antioxidants neutralize free radicals to help prevent damage.

Chromium, another antioxidant, helps lower LDL cholesterol and raise HDL cholesterol. You can get this mineral by eating apples with the skin (organic apples), brewer's yeast, fish and other seafood, mushrooms, liver, prunes, nuts, and asparagus. Highly processed or refined foods like sugar or white flour are not good sources for chromium and can cause you to lose this mineral.
It is best to get antioxidant vitamins and minerals from you diet. Raw or lightly cooked foods have the most nutrients.

Lower cholesterol with soy

If you want to lower your cholesterol naturally, try replacing some high-fat meat and dairy products with foods made from soy bean. You'll get plenty of protein and help keep your arteries clear at the same time. Research shows that the higher your cholesterol level, the more you will benefit from soy. In one study, those who had the highest cholesterol levels lowered them almost 20 percent by eating an average of 47 grams of soy a day.

Garlic and fish for heart protection

Garlic has been known as a healing food for a long time, and tests can prove the benefits. In one study, men with moderately high cholesterol levels took supplement of aged garlic extract. Within 10 to 14 days, the garlic not only lowered their cholesterol levels, it also helped lower their blood pressure.

Fish oil, or omega-3, from fatty fish like salmon, tuna, and sardines is also good for your heart. Put the two together and not only do they reduce LDL cholesterol, they raise HDL cholesterol as well. A tasty salmon fillet and a tossed salad with garlic vinaigrette might be just what the doctor ordered.

Flax seed

Flax contains healthy omega -3 fatty acids that reduce cholesterol. Flax is easy to add to your diet. Flax flour can be used for baking or in sauce. Stir in a few spoonfuls of flaxseed to add crunch and nutty flavor to cookies, breads, and muffins. Sprinkle flaxseed in cereals, salads, and soups. The fiber in flax is another plus for your heart, but can cause bloating if your body is not used to it. Add flax to your diet gradually, up to about three teaspoons a day.

Lower cholesterol with high-fiber foods

Fiber found in grains, fruits, and vegetables, help lower LDL cholesterol, and it may even raise HDL cholesterol. There are two kinds of fiber, soluble and insoluble. Soluble fiber dissolves in water and insoluble fiber won't. Soluble fibers soften and forms gels that bind cholesterol and carry it out of the body. It also seems to slow down the liver's production of cholesterol. Pectin from apples and citrus fruits is a soluble fiber. Oat bran is another good source.

Insoluble fiber helps with digestion and elimination. It passes quickly through your digestive system, taking toxins with it. Cellulose, found in the stings of celery and the outer skin of corn kernels, is an example of insoluble fiber. Psyllium, which contains both soluble and insoluble fibers, also helps lower cholesterol. You can find it added to some cereals and Metamucil.

It is easy to get soluble and insoluble fibers from a well-balanced diet because most plants contain both. Since fiber and nutrients are lost in food processing, especially in refining grains, make sure you add plenty of whole grains and fresh fruits and vegetables to your diet.

This information is for informational purpose only and is not intended to replace the care or advice of a physician.

You Should Also Read:
Garlic For Your Health
Medicinal Mushrooms
Simple Self-Help For High Blood Pressure


Related Articles
Editor's Picks Articles
Top Ten Articles
Previous Features
Site Map





Content copyright © 2022 by Victoria Abreo. All rights reserved.
This content was written by Victoria Abreo. If you wish to use this content in any manner, you need written permission. Contact Victoria Abreo for details.