Studio Classes Are Worth It!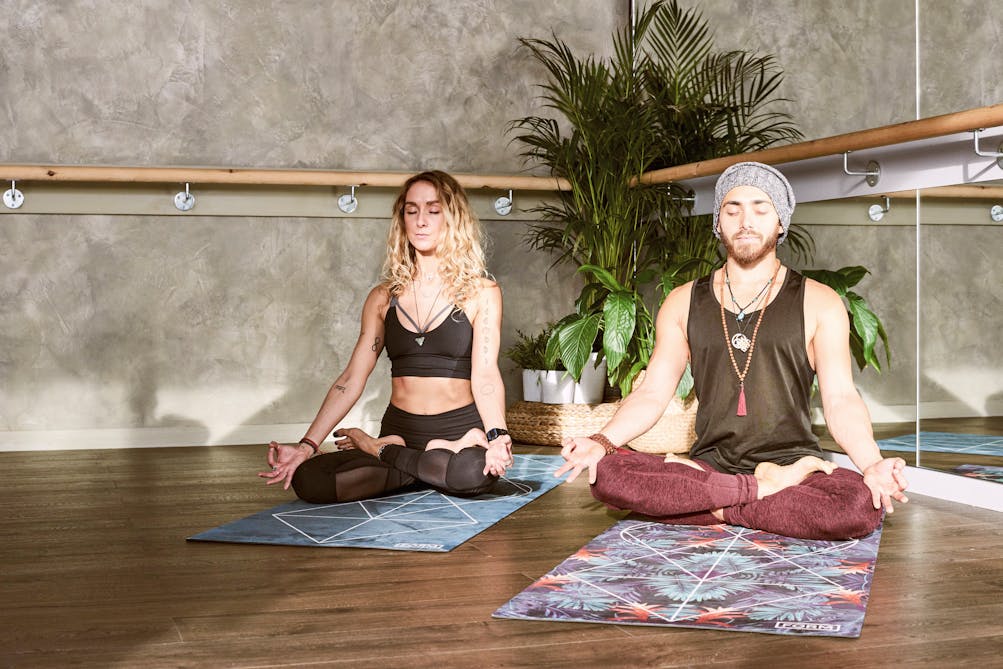 People find yoga at many different sources, including videos, YMCA, community classes, and athletic gyms. It's entirely possible to create an inspiring yoga practice focused on any one of these settings. And yet, there's a valid argument to be made on the idea that even an occasional class at a yoga studio is an enriching, even transforming experience. Granted, studio classes are expensive; these days, they generally range from fourteen to twenty dollars a group session. They can be intimidating, even disheartening, to those of us who don't fit the stereotype of suburban, thin women wearing Lululemon and carrying a green tea matcha latte in a well-manicured hand. Timing can be an issue. However, there are several excellent reasons to venture out of one's comfort zone and show up for that mixed level on Tuesday night. Here are some of the most important.

First of all, studio classes are usually longer than those held in other venues, usually lasting from seventy-five to ninety minutes. That extra time means either a more nuanced set of poses, more time in each asana, or both. There's more time to work on alignment, to try out the use of props in a pose, and to understand how poses progress from one to the next. There's also extra time in Savasana, which usually gets short shrift by necessity in one-hour classes. Until one has taken the time to wrestle with and fully practice a five minute Corpse Pose, it's difficult to understand why this is important, but the experience is truly transformative.

While class sizes vary, studio settings usually mean smaller groups of people. That's important for those looking for interaction with the teacher. Smaller classes can mean more personalized instruction on alignment and more corrections. Ego-deflating, yes, but also helpful to one's practice!
Yoga is not competitive; we all know that, and we all wrestle with the implications of that concept. However, everyone looks around a class and checks out what poses look like on other students. In a studio, one is surrounded by others who take yoga seriously, some of whom make yoga their only fitness tool. This can make for some serious yoga fitspo, and possibly the making of role models who will help one to more fully engage with one's yoga practice. Learning is more easily accomplished in a community, and a studio class can provide companions for the journey.

Studio classes are usually based on traditional yoga philosophy rather than fitness. This is an important distinction. This is where a student will get instruction on pranayama, or breathing techniques, as well as meditative practices, including but not limited to chanting. If one is looking for more than stress relief and exercise, this is where it will be found.

Sometimes finances, schedules, or geographical circumstances dictate that the bulk of one's yoga work is done at home using videos or the Internet. There are fantastic teachers to be found at gyms, at community centers, and for private sessions. However, don't be afraid to take advantage of your local studios, even for only once a month or season. You'll move out of your comfort zone and learn new wisdom that will help with the rest of your practice.



Related Articles
Editor's Picks Articles
Top Ten Articles
Previous Features
Site Map





Content copyright © 2022 by Korie Beth Brown. All rights reserved.
This content was written by Korie Beth Brown. If you wish to use this content in any manner, you need written permission. Contact Korie Beth Brown for details.