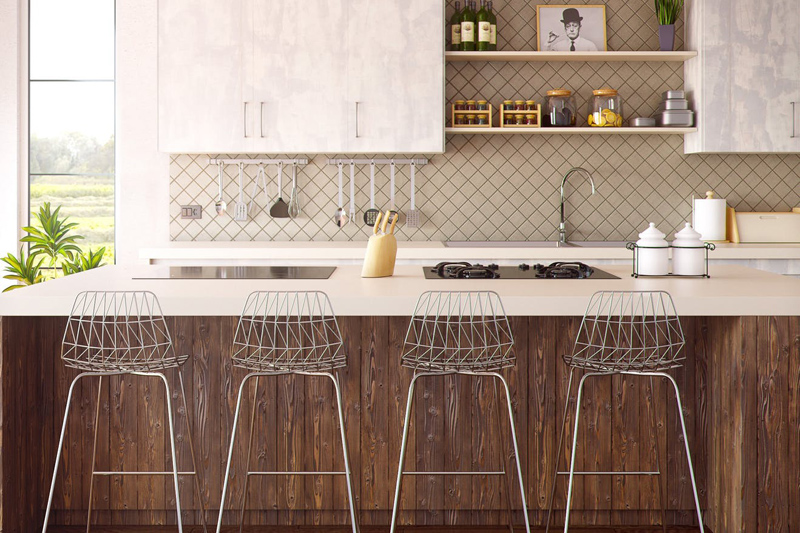 Potatoes will be a part of nearly everyone's Thanksgiving feast. They are one of the most popular foods of all time...the second most consumed food in the USA, next to milk products. Americans eat 142 pounds of potatoes a year per person or an average of 1 potato a day.

Potatoes are an excellent source of complex carbohydrates and high in potassium. You probably know that bananas are a good source of potassium, but one medium potato supplies 37% more potassium than 1 medium size banana! One potato provides 45% of the recommended daily allowance of vitamin C. They're fat-free, cholesterol-free, saturated fat-free, and sodium free. There's no need to skip potatoes if you're counting calories. One medium size potato has 110 calories, while 1 serving(1 cup) of rice has 225 calories and 1 cup of cooked pasta has 155 calories.

European immigrants introduced potatoes to North America in the 1600s, but they were not widely grown here until the 1700's when Irish immigrants brought the potato to New Hampshire. "Irish Potatoes" soon became a staple in America, grown in every state in the Union. In the 1800's, Luther Burbank, an American horticulturist, created a larger, more prolific, more disease resistant potato he named the "Russet Burbank" potato.
Russets are now the most widely used potato variety in the USA. Most Russets are grown in the Northwest. They're an all-purpose potato for baking, roasting, mashing and frying. Other common varieties are....
Round Whites are grown and used most often in the Eastern U.S. Because they hold their shape after cooking, they're ideal for potato salads and for roasting, mashed and steamed potato dishes.




Long Whites are mostly grown in California. They're medium starch potatoes with a waxy texture. They're good for boiling, and for scalloped potatoes, salads, soups and stews.




Round Red Potatoes are available mostly in late summer and early fall. They have a firm, waxy texture that's good for potato salads, roasting, boiling and frying.




Yellow Flesh Potatoes such as Yukon Gold are very popular in Europe and rapidly increasing in popularity in the U.S. They have a mild "buttery" flavor - good for baking, mashing and roasting.
"New Potatoes", available from late winter or early spring through midsummer, are usually red potatoes, but they can be any variety of potatoes which have been dug before maturity. They have a thin skin and delicate flavor.
Store potatoes in a well ventilated, cool, dark place up to 2 months. Do not refrigerate potatoes. Below 40 degrees, the starch in potatoes turns to sugar which results in darkening during cooking or frying. Prolonged exposure to light can cause potatoes to turn green. These green areas will have a bitter taste and should be cut away before using the rest ot a potato.
Potatoes sometimes have a grayish discoloration after being pared and cut if they are not cooked right away. They are still safe to eat and don't have to be discarded. This usually disappears when they are cooked. To prevent this, immerse cut potatoes in cold water until ready to use, up to 2 hours. Potatoes sitting in cold water for an extended length of time can loose some of their nutrients.
With prolonged storage, potatoes will grow sprouts. To prevent them from developing, store potatoes in a cool, dark place. If eyes start to sprout on a potato, break them off and discard the sprouts while washing the potato.
A brown spot in the center of the potato is simply the result of a change of weather when the potato is growing.
Potato Equivalents
1 pound
2 large, 3 medium or 4 small potatoes
1 pound
3 cups sliced potatoes
1 pound
2 1/4 cups diced potatoes
1 pound
3 cups mashed potatoes
For the added convenience for busy cooks, there's frozen, dehydrated, and refrigerated pre-cut potatoes....
The variety of frozen potatoes in a grocer's freezer section goes beyond simple frozen French fries. In addition to fries in all shapes and sizes, there's shredded and diced hash browns, seasoned potato wedges, Pirogies, twice baked potatoes and other quick heat and serve options.

Dehydrated potato products are a widely used time saver and a convenience. Dehydrated potatoes retain much of the potatoes nutritional value. The quality of some brands of today's instant mashed potatoes makes it hard to distinguish their prepared mashed potatoes from those made with fresh potatoes. The variety seems endless...from flavored mashed potatoes such as roasted garlic, cheddar, and various herbed potatoes to sliced and shredded potato mixes for creamy potato casserole dishes and tasty hash browns.

The newest type of heat and serve potatoes can be found in the supermarket produce section... precooked and ready to heat and serve. Refrigerated fresh potatoes are sold pre-cut into wedges, cubes, slices or already shredded for hash browns.
---
For Baked Potatoes -
Choose potatoes that are uniform in size. Wash potatoes gently using a vegetable brush, dry, and pierce in several places with a fork.
To bake potatoes in an oven -
Heat oven to 400º. Place potatoes on the oven rack and bake 40 to 55 minutes or longer depending on size - until fork until tender.
To bake potatoes in the microwave -
Choose potatoes with a similar shape and size. Place potatoes on a paper towel, about 1" apart. Microwave on 100% power until tender. turning to opposite side halfway through cooking cycle. Times naturally vary according to the size of the potatoes.
Microwave Cooking Times for Potatoes
Number of Potatoes
Power Setting
Cooking Time
1
High
6-7 minutes
2-4
High
10-14 minutes
5-7
High
14-18 minutes
Do no bake potatoes in foil. Potatoes baked in foil have a soggy interior and wet skin. Wrap a baked potato in foil to keep it warm after baking, Just before serving, pierce the skin of a baked potato with a fork to form a cross. Open by pressing on the ends of the potato, then lifting and fluffing the inside with a fork.
Top baked potatoes with -
butter or margerine - fat free, lite or regular
sour cream - fat-free, lite or regular
sour cream & chives - combine a tablespoon of fresh or dried chives with 2 or 3 tablespoons of fat-free, lite, or regular sour cream
grated parmesan or grated cheddar cheese
ranch dressing - fat free, lite or regular
For an all-in-one meal...
Top baked potatoes with you favorite chili, plus low fat or regular cheddar and a dollop of sour cream.
Or..Place cooked broccoli spears on top of a split baked potato, and top with cheddar cheese sauce and bacon bits.
For Twice Baked Potatoes...
Bake potatoes, cool slightly, then cut in half and scoop out the center, leaving about 1/2" remaining on skins. Mix scooped out potato with butter or margarine and a small amount of milk. Season with herbs, spices, and/or grated parmesan. Spoon mixture back into potato skins and return to oven, set at 375º, for 10 to 15 minutes or place in the microwave and bake for about 4 minutes.
---
French Fries were first introduced to this country when they were served in the White House during Thomas Jefferson's presidency.
For traditional French Fries...
Potatoes may be used peeled or unpeeled. Cut potatoes into 1/4" wide strips. Place in a bowl of ice water for about a half hour. Drain and pat dry on paper towels. Use a deep fryer with vegetable oil, preheated to 375º. (or use an electric frypan with about 3" of vegetable oil, preheated to 375º). Place a layer of cut potatoes in fryer basket and immerse. Deep fry about 4 to 5 minutes or until light brown. Drain on paper towels. Sprinkle with salt and serve.
For Oven-Fried French Fries -
Spray a shallow baking pan or cookie sheet with non-stick cooking spray. Cut potatoes lengthwise into thin strips. Arrange in an even layer. Lightly spray potatoes with cooking spray or a very light coating of vegetable oil. Sprinkle with salt and pepper. Bake in a .preheated oven at 400º for about 30 minutes or until golden brown, turning once or twice. Season with salt and serve.
---
For traditional creamy mashed potatoes...
Wash potatoes, peel, and cut into pieces about 1-1/2" to 2-1/2" inches. Place in a pot, cover with cold water, and bring to low boil over medium heat. Reduce heat to low and cook gently about 30 to 35 minutes or until fork tender. Drain water from cooked potatoes using a colander. Put potatoes into a bowl. Using an electric hand mixer, beat at medium speed until all potatoes are mashed with only very small lumps remaining. Add butter or margarine, salt and pepper. Beat on low speed, while gradually adding warm milk to the potatoes, generally about 1 cup of milk to 2 pounds of potatoes. Mix until creamy and well blended. For cheesy mashed potatoes, stir in grated cheddar or your favorite brand of processed cheese before serving.
---
In Pennsylvania Dutch Country, next to the turkey itself,
Potato Filling, a delicious combination of bread filling and mashed potatoes,
baked to perfection, is the most popular part of Thanksgiving Dinner.
Click on the picture for the recipe.
---
More potato recipes...
Cream Cheese & Chive Mashed Potatoes
Cheddar & Onion Mashed Potato Bake
Twice-Baked Potatoes - microwave recipe
Cheddar & Chive Twice Baked Potatoes - oven recipe
---
For your potato dishes....

Rachael Ray 16x10-in. Double Decker Expandable Potlucker
This double decker thermal carrier holds two 9" x 13" baking dishes with an expandable second compartment. The insulated lining allows you to carry both hot and cold foods at the same time. It's perfect for holidays, potlucks, church suppers, picnics and so much more.
You Should Also Read:
The Home Cooking Recipe Index and Site Map
Your Home-Cooked Thanksgiving Feast
The Home Cooking Cookbook Corner

Related Articles
Editor's Picks Articles
Top Ten Articles
Previous Features
Site Map
Content copyright © 2023 by Sandy Moyer. All rights reserved.
This content was written by Sandy Moyer. If you wish to use this content in any manner, you need written permission.
Contact Allyson Elizabeth D´Angelo for details.