God's Voice Heard in Different Forms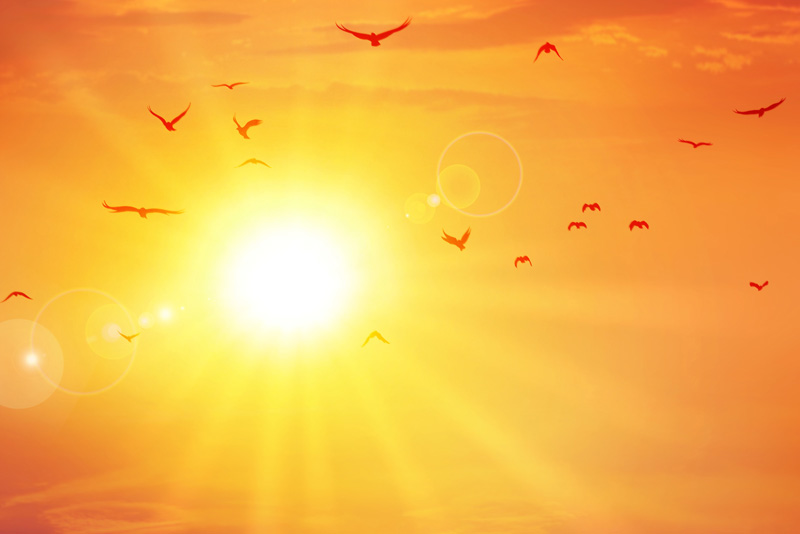 When there is difficulty in life and we are seeking direction, we long to hear from God. We long for confirmation that things will be alright. We long for affirmation that God is watching over us. We long to hear God's voice.
In the bible, the voice of God is often compared to thunder.
I love the sound of thunder in the distance. It is that deep rumble that tells me there is a storm somewhere miles away. To some, that sound of distant thunder is comforting. However, when the storm is closer and the thunder is louder and even causes the ground to shake, it is frightening. That sound of thunder tells us that there is something larger than we are - something that can�t be controlled - looming over our home. That's when we have learned to take cover and wait for the storm to pass.
In 2 Samuel 22:14 the thunder of God's voice filled the air. In the Psalms, God's powerful and majestic voice is compared to tornados and lightning. It causes the earth to tremble. (Psalm 29:4, Psalm 77:18)
In Exodus, Moses went up to Mount Sinai to speak to God for the people of Israel. The people were warned not to touch the mountain for fear of death. While Moses was there, they heard thunder and felt the ground shake. They were terrified.
God's thunderous voice can be frightening, reminding us of just how small and insignificant we are.
God's voice takes on other forms in the bible.
His voice is compared to the gentle voice of the shepherd who cares for his flock and even calls each sheep by name. The sheep trust his voice because they know him. (John 10:3) How welcome is the voice of the one who loves and cares for us.
For the prophet Elijah, fearful and hiding from his enemies, God spoke in a gentle whisper. (1 Kings 19:1-13) There are times when a whisper is just what we need to calm our spirit.
Isaiah 30:21 tells of God's people hearing his voice telling them, "This is the way; walk in it." This is the voice of the only one who knows the way.
In his vision of heaven, the apostle John heard a loud voice from the throne proclaiming that God's dwelling place is now among the people, and he would live with them. "They will be his people, and God himself will be with them and be their God." (Revelation 21:3 NIV)
For all who believe in the Savior, Jesus Christ, the voice of God is one of forgiveness and sanctuary. Whether it is a gentle whisper, a low rumble in the distance or whether it is shaking the earth where we stand, it is the voice we can trust.
You Should Also Read:
Hear God Speak
And When You Pray
Prayers That Get God's Attention


Related Articles
Editor's Picks Articles
Top Ten Articles
Previous Features
Site Map



Follow @LynneChapman
Tweet





Content copyright © 2021 by Lynne Chapman. All rights reserved.
This content was written by Lynne Chapman. If you wish to use this content in any manner, you need written permission. Contact Lynne Chapman for details.