Women Environmentalists Throughout History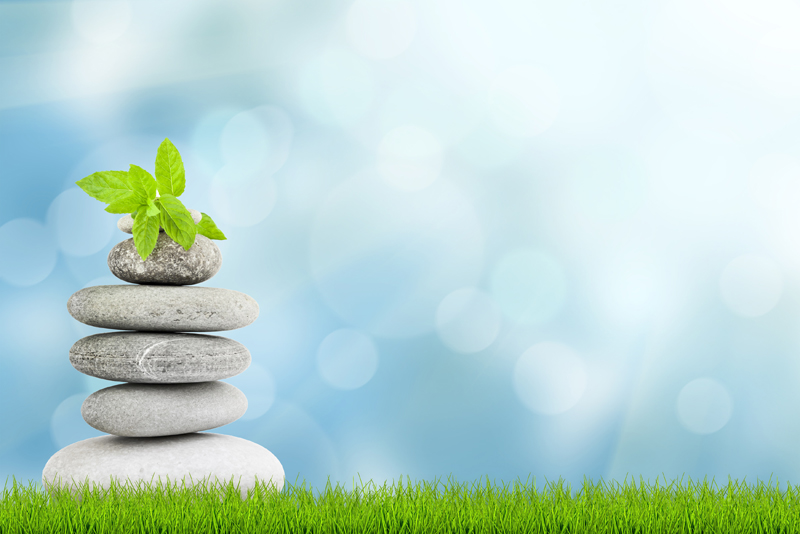 Women have helped to care for the earth throughout history. Each day that a woman plants a flower or cooks with vegetables from her own backyard organic garden, she is helping the earth in a small yet significant way. There are literally hundreds of thousands of women who have helped our environment. Here is information about ten of those boldly green superheroines.

Jane Addams, born 1860, founded Hull House in 1889 which provided safety and basics for those in need. She promoted advocacy for healthy living conditions, clean water and food inspections with those residing in this and over 500 other settlement houses by 1920. Residents and worker at Hull House, such as Alice Hamilton, advocated for cleaner environments by uncovering lead poisoning and industrial poisons in lower-income communities. Jane Addams was a pioneer in uncovering environmental health concerns and advocating for environmental equality for all people, no matter their income or ethnicity.

Rachel Carson, born 1907, lived a daring life as she voiced what no others desired to acknowledge during the 1940s and 1950s. In 1962 she gave solid concrete written evidence of the dangers of chemical pesticides in her book, Silent Spring. Her questioning of chemical pesticides launched worldwide attention to this matter and ultimate change. We can thank her for today's natural and organic gardening products and produce. Because of her bravery in speaking up and writing about the health hazards of chemical pesticides millions of lives have been saved from cancer and illness.

Jane Goodall, born 1934, lived, starting in1960, in Africa on the Gombe Game Reserve. There she studied chimpanzees and her research helped to protect those animals as well as thousands more by educating people of the importance of preserving our beautiful wildlife. She started the Jane Goodall Institute in 1977 to help to continue to educate people about protecting great apes and the environment. Jane Goodall truly gave a voice to a group of animals that otherwise would not have had one.

Faye Bush, organized with her Florist Club to do a health survey of residents after noting the various health concerns voiced by neighbors. The results of this homemade survey showed an increase in rates of cancer, heart and kidney failure and more in her town of Gainesville, Georgia. Her survey and advocacy led to the Georgia Department of Human Resources doing a study and finding the same results. The cause, as reported by the Georgia Department of Human Resources, was found to be "that 75% of all chemical emissions in that county were in that one neighborhood." Without Faye Bush, massive clean up would never have occurred and more residents would have continued to suffer.

Wangari Maathai, born 1940, won the Nobel Peace Prize in 2004 and was the first African American woman and first environmentalist to do so. She founded the Green Belt Movement which simply yet boldly helps women to plant trees in poverty stricken areas in Kenya and throughout Africa. Thus far more than 40 million trees have been planted which have helped to provide shade, nourishment, and beauty to hundreds of thousands of people.

Lois Gibbs, born 1951, lived in Love Canal, NY and in 1978 learned that this community was built on top of a toxic dump for Occidental Petroleum. She started a grassroots campaign and as a result of her town's efforts was able to access support to relocate nine hundred families from this unsafe town. Since then she started the Center for Health, Environment and Justice to organize other communties around education and advocacy for clean and safe towns.

Dr. Vandana Shiva, born 1952, participated in the peaceful Chipko Movement in the 1970s where people would stand together and form a circle to stop the cutting of a tree. Dr. Shiva has proven to be an advocate and grassroots organizer for food rights. She has helped to start fifty community seed banks in India and to train 500,000 workers in sustainable farming. Her efforts have resulted in healthier food, as well as a safe environment. Time Magazine named her an "environmental hero" in 2003.

Suzanne Lewis, born1956, became the first female Superintendent of the Yellowstone National Park in 2002. NPS has been in existence since 1917. Since Suzanne Lewis began her leadership, the history of women's roles in the the care of forests and nature are included in Yellowstone's talks and exhibits, and one-third of Park Service employees are now women with twenty percent minorities. In Lewis' situation, her leadership not only advanced the respect of the environment, but also of women as a whole.

Majora Carter, born 1966, started the Green the Ghetto movement and Sustainable South Bronx to educate and train commuity members in environmental jobs and advocacy. She blazed this path in the South Bronx after preventing the opening of a second waste facility in her uunderprivileged community. Majora Carter is a fierce advocate of environmental justice, which is a field devoted to the fight for clean and safe underprivileged areas. Majora Carter respects the earth and the residents of all communities.

Julia Butterfly Hill, born 1974, was successful in stopping the destruction of a California Coast Redwood tree and the surrounding forest that had been there for over a millenium by taking up residence in one of those trees. She lived in the tree from 12/10/97 until 12/18/99. Since, she continues to spread education and advocacy for nature preservation with the Circle of Life Foundation and the What's Your Tree Program.

Whether ensuring our neighborhoods are clean of chemicals and toxins, or planting trees around the world, or giving a protective voice to animals, women everywhere can make a huge difference in the environmental movement. International Women's Day is celebrated every March in light of Women's History Month. This year is the 100th International Women's Day and in 2009 the focus was on the women's role in the environment. This article is only a tip of the green iceberg to educate yourself about the impact of female environmentalists. I have read and highly recommend the books below to further your education and to pass these bold stories down to our daughters and granddaughters to continue to plant the seeds.






Related Articles
Editor's Picks Articles
Top Ten Articles
Previous Features
Site Map





Content copyright © 2021 by Meredith Ball. All rights reserved.
This content was written by Meredith Ball. If you wish to use this content in any manner, you need written permission. Contact Katherine Tsoukalas for details.