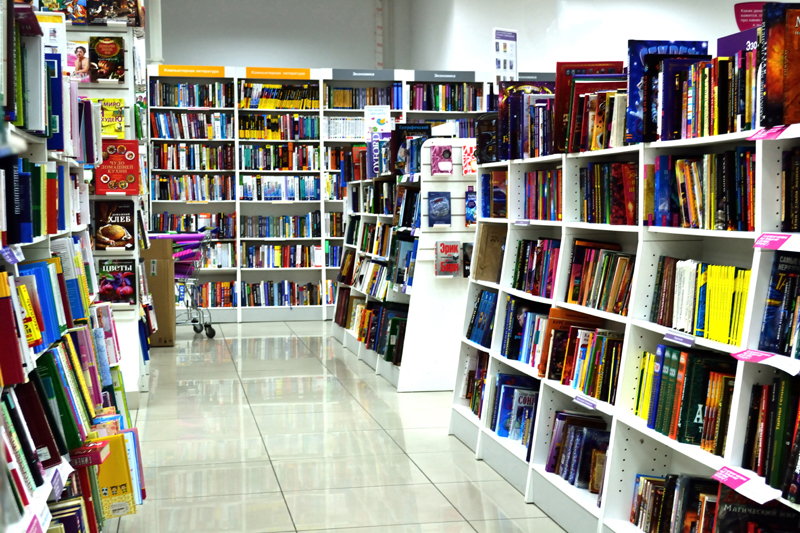 Classic and shining newcomers to the web universe with resources for libraries, books and materials.
An Animated History of Books


Celebrate books with this terrific site from the BBC.
Authors' Summer Reading Lists


Get ready for summer with this great reading site!
Awesome Library.org


Explore this "Awesome" site with fantastic education sites.
Bat Webquest


Go batty over bats with this webquest. Let your students soar through learning, while having a screeching good time.
Books for Soldiers


Do you have books that need a good home? Pass them on to soldiers serving around the world.
Books That Change Lives


There are many books on the market and in the library. But some of them have the power to change your life or your outlook on it. Here are some of my favorites.
Children's Literature From South Africa


Look across the ocean to this terrific site from South Africa!
Children's Literature Web Guide


Check out this great children´s literature website!
Colonial Art Webquest


Due to budget cutbacks many schools have lost their art teachers. While nothing can replace these talented teachers, we can use webquests to encourage art appreciation.
Computer Practice Sites


Do your patrons need to improve their computer skills? These sites will allow patrons of all ages to to learn and practice computer skills.
CyberChase -- Entertaining Education


The CyberChase website is as fun and educational as the series. The site is an asset to teachers and students alike.
Fraud of the Rings


Do you enjoy The Lord of the Rings? Do you have a sense of humor? Then you will love this comic strip!
Free Magazines For Your Library


Incredible as it sounds, you can get free subscriptions for your library.
Free Survey Sites


When setting up a poll or surveying your patrons there are many free, online services to meet your needs.
Guys Read.com


What´s with boys? Why won´t they read? Explore the site that tackles this tough topic.
Help With the Fair Debt Collection Act


Our reference desk highlights help for patrons seeking information to stop harrassing creditors.
International Children's Digital Library


Hundreds of full text children´s books are now available on-line.
Internet Research Lesson Plan


A lesson plan that teaches students about the problems with Internet research.
Librarian Humor


Featuring some of hte best websites available! Visit a site dedicated to putting the joy and humor back into librarianship.
Make a Snowflake Website


Forget the paper mess, make a virtual snowflake at this terrific site.
Memorial Day Resource


Memorial Day isn´t just a day off from work or school. It is a time to reflect on the sacrifices made by others for our freedom.
Money Sites for Students


These sites are helpful in developing math skills.
National Women's History Project


The Library Sciences site for March celebrates women´s history.
Paper Plate Education


This great site uses paper plates to introduce complex concepts. Paper plates, they're not just for picnics anymore!
Picture Puzzles


Looking for fun activities to stretch minds? Try these Rebus and picture puzzles.
PowerPoint In The Classroom


More and more students are required to use PowerPoiint for assignments. Teachers love PowerPoint to add pizazz to lesson plans. This site provides clear instructions on how to get the most out of the program.
Readers Advisory Ideas


One person cannot possibly read everything that would be of interest to a library's patrons, but with these ideas, great readers advisory services are a sure thing.
Reading Literary Fiction


Literary fiction, the term freezes the blood of those who had bad experiences with it, but it doesn't have to. Here are a few titles that are classified as such that were very fun to read.
Ready Reference for Neurological Disorders


Looking for a good resource for ready reference on neurological disorders and their treatments? This one may be just what you're looking for.
Searching for Extraterrestrial Life


Use your screen saver to search for intelligence with SETI.
Summertime Favorites - Summer Reading Lists


The NEH has put together lists of books for great summertime reading.
The Demonologist by Andrew Pyper, A Review


Colombia University Professor and specialist on Milton's Paradise Lost finds that evil can exist in the real world as well as within the pages of the famous poem.
The Internet Public Library


This library combines the power of librarians with the accesibility of the Internet.
Use Your Library's Computers To Fight Cancer


Instead of idling sitting, your computer's can assist researchers in finding a cure for cancer.
Victorian London - Books and Activities


An upper elementary/middle school walk through Victorian London.
Editor's Picks Articles
Top Ten Articles
Previous Features
Site Map
Content copyright © 2018 by . All rights reserved.
This content was written by . If you wish to use this content in any manner, you need written permission.
Contact Christine Sharbrough for details.