Advent/Christmas/Festive Holiday Recipe Links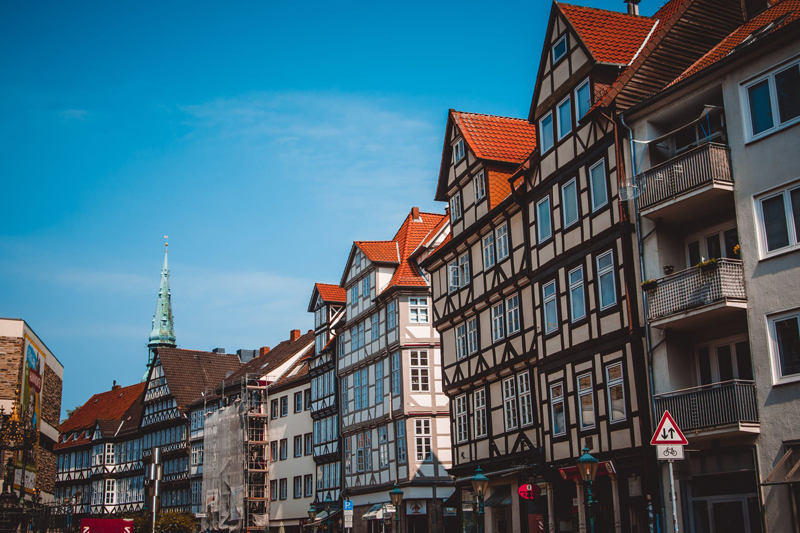 October, November, December and even January are devoted to baking and making much loved traditional food and drink recipes, for all of Germany´s different holiday season celebrations.
Authentic German Lebkuchen Recipe


German Lebkuchen is a special German gingerbread for baking anything from spicy ginger cookies, Christmas decorations or aromatic Lanterns, Valentine's Day or Oktoberfest Hearts, Witches' Cottages, Gingerbread Men or Halloween Ghosts. And whatever you create with this recipe will be delicious.
Carnival Jelly Donut, a Faschingskrapfen Recipe


A festival is not a festival in Germany unless traditional food is involved , and for Karneval, Mardi Gras, that is Faschingskrapfen, Carnival Jelly Donuts. Its story and recipe for those Berliner, Pfannkuchen, Fastnachtskrapfen - same thing, different names depending on the region.
Feuerzangenbowle, a Traditional Hot Punch Recipe


Germany's Feuerzangenbowle, Flaming Fire Tongs Punch, with red wine, rum and sugar flambé, is a popular, even spectacular, drink enjoyed throughout the winter and holiday season. Especially the Christmas and New Year celebrations.
German Caramelized Almonds Recipe


Caramelized Almonds, freshly cooked from a festival or street side stall or made at home. A delicious "nibble" they are enjoyed throughout the year, but during Advent the aroma of Glühwein und Gebrannte Mandeln fills the air at Weihnachtsmärkte...an unbeatable combination.
German Christmas Cookie Recipes


Vanilla Crescents and Cinnamon Stars are two of the most popular Weihnachtsplätzchen. Traditional "Holiday Cookies", or Weihnachtskekse and a central and indispensable part of a Christmas in Germany.
German Classic Nut Cookie Recipes


For anyone who likes nuts here are two quick, simple and delicious cookie recipes. Classics from "Oma's kitchen" they are favorites found on any dish of German "Weihnachtsplaetzchen", Christmas Cookies, but are enjoyed all year round.
Gluehwein and Co. - Holiday Drink Recipes


Cold weather brings traditional warming winter drinks in Germany, but not only for Weihnachten and New Year with its timeless combination of "Gluehhwein" and "Christmas/New Year". There are many, and here are a few to try, from Glühwein and Punch to Pharisaeer with its story.
Roast Goose, a Cologne specialty, Recipe


"Kölner Martinsgans",a delicious St. Martin's Goose specialty from Cologne in Germany. Roast Goose, Red Cabbage, Dumplings and Chestnuts. Enjoyed from autumn onward, not only for the Christmas, New Year's Eve and St. Martin's Day festivities, here is a recipe with the traditional side dishes.
Speculaas the Original Biscoff, Recipe


For centuries part of St. Nicholas and Christmas holiday traditions, Speculaas are spiced caramelized cookies found everywhere in Germany, from accompanying that cup of coffee at the hair stylists to pavement cafés. And long before they became known as the less spicy Biscoff Airline Cookie.
Three Kings Day Cake Recipe


Dreikönigstag, Epiphany, on January 6 ends the Christmas season, and in many of Germany's regions and German speaking countries one of the traditions is a King's Cake. The lucky finder of a Christkind figure, almond or dried white bean in their portion, is crowned a King or Queen for the Day.
Traditional German Christmas Cookie Recipes


Weihnachts Plätzchen, another of Germany's Christmas traditions. Cookie recipes vary from region to region, family to family, but few homes will be without their favorite Weihnachtskekse during Advent and the 12 days of Christmas. Pots of Love and Coconut Chocolate Macaroon recipes.
Weckmann, A Bread Man Recipe


Is a Weckmann the same as a Stutenkerl or Nikolaus? Yes the same "Bread Man" but a different name, and in German speaking countries no November St. Martin's Day, or December St. Nicholas, is complete without the traditional sweet yeast dough holiday specialty. Here is its story and a recipe.
Editor's Picks Articles
Top Ten Articles
Previous Features
Site Map
Follow @GermanKultur
Tweet
Content copyright © 2018 by . All rights reserved.
This content was written by . If you wish to use this content in any manner, you need written permission.
Contact Francine A. McKenna for details.