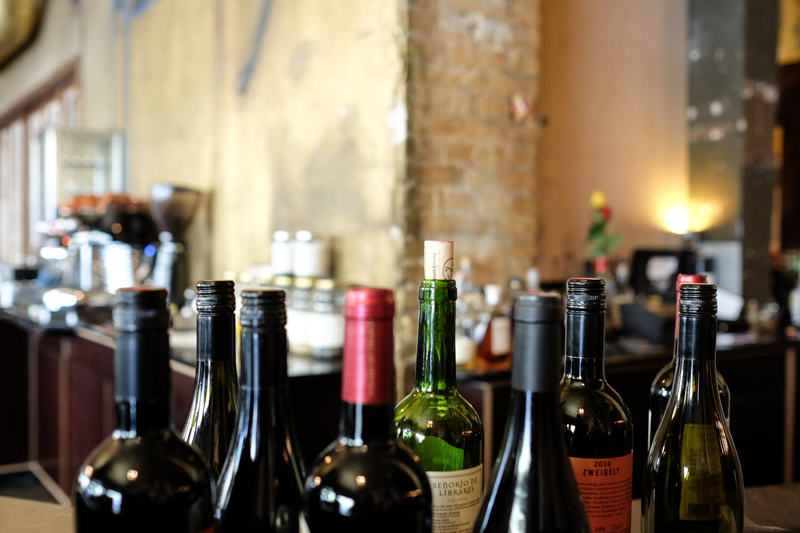 I'm not a mind-reader but I'm guessing that few of you will have drunk Carménère (car-men-air-rare), and those that have bought it recently and the wine came from Chile. Let me explain: Carménère wine has only been available for the past decade and virtually all of it is grown in Chile. Yet this isn't some new grape variety, it has been around for ever and neither is it indigenous to South America.
And here's a twist: if you were enjoying Chilean Merlot in the 1980's and 90's then there is a good chance what was in the bottle was really Carménère. It is an ancient variety that was mistaken for Merlot and forgotten.
In the late 1800's Chile sent viticulturists to Europe to collect vines. Chile's vineyards were mostly planted with dull varieties originally used for sacramental wine by Spanish missionaries. The new vines were planted in Chilean government sponsored nurseries with the intention of propagating them to improve the quality of local wines.
Among the many French vines brought back from the Bordeaux wine region was Carménère, which was one of the six black varieties allowed to make Claret, the famous red wine of Bordeaux.
Shortly after the Chilean expedition set sail for home France's vineyards were devastated by Phylloxera. The solution was eventually found. All vinifera vines were to be grafted onto phylloxera resistant American vine roots, and not all took well to that treatment. In Bordeaux the pragmatic decision was to replant with the three most successful varieties, Cabernet Sauvignon, Franc and Merlot. Carménère ripened late and its fruits often didn't set. So few replanted their vineyards with it or the two other allowed varieties – Malbec and Petit Verdot.
Phylloxera swiftly spread around the world but Chile, a long thin country bordered by the ocean on one side and the Andes mountains on the other, remained free of the pest.
Carménère grew well in Chile and thrived in the warm climate but over the years it became confused with Merlot which has similar leaves. In the 1980's red wine became popular in the USA and Merlot was the favourite. Stocks ran out and Merlot from Chile was imported to meet demand and very good it was too. It seemed to have more appeal than local Merlot.
In 1993 Chileans discovered that much of their Merlot was in reality the forgotten Carménère. It took a change of law to allow the name to appear on wine labels but finally Chilean Carménère entered the world stage.
What sort of wine is it? Carménère takes it name from carmin, the French word for crimson, it has a bright purple-red colour and tastes similar to Merlot with, I think, more depth and complexity. I can find blackberry, spices and sometimes coffee in a glass of good Carménère.
As with all wines, you get what you pay for, but you won't go wrong with the excellent Carménère wines made by Chile's Concha y Tora winery.

Grapes Vines and Wines
Jancis Robinson's book, referred to above, was a revelation when published. It was the very first consumer book that focused on grape varieties and how thay affected the taste of wine. It covers almost every wine grape by name and synonym. Maybe its a bit geeky and its a little out of date with the latest DNA research but it is a serious reference book for serious wine loves. Needless to say I find it indispensible.






Grapes and Wines
Oz Clarkes's book is more recent and it is beautifully illustrated and easy to use with grape varieties listed in alphabetical order. Major varieties have several pages to themselves with all the information you need about tastes and where they are grown. If you like wine then this is a book you really should have. And if you know someone who loves wine then this makes a great present. I refer to this first as it is so easy to use and so enjoyable to read.




---
Peter F May is the author of
Marilyn Merlot and the Naked Grape: Odd Wines from Around the World
which features more than 100 wine labels and the stories behind them, and
PINOTAGE: Behind the Legends of South Africa's Own Wine
which tells the story behind the Pinotage wine and grape.
---
You Should Also Read:
What is Malbec Wine?
Norton, The American Wine
Viognier Wine


Related Articles
Editor's Picks Articles
Top Ten Articles
Previous Features
Site Map





Content copyright © 2021 by Peter F May. All rights reserved.
This content was written by Peter F May. If you wish to use this content in any manner, you need written permission. Contact Peter F May for details.