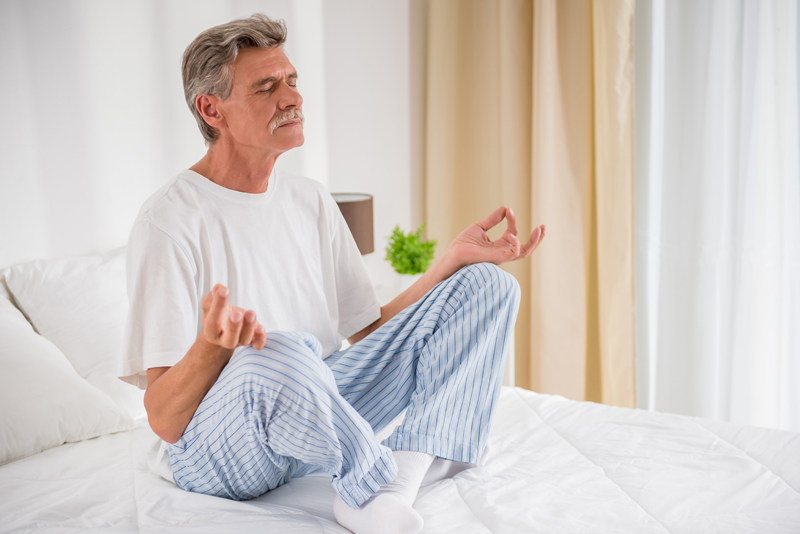 She remembers it as one of the worst moments of her life.

"One second I was helping kids out of the pool, toweling them off and getting them ready to go back to the daycare for snacks and story time," she said. "I looked into the pool and the next second I'm in the water, pulling this limp little boy off the bottom. His eyes were open in little slits, he had water running out of his mouth and nose and he was already pale blue. I'd just toweled him off a minute before. Our director made us all know emergency procedures, so I just went to work. The other kids were all screaming and crying, and so were the other daycare workers. I could feel the chaos and disorganization that panic causes pulling at me, but I just bent over him and started CPR. The paramedics came and took him, and I didn't even know he was expected to make a full recovery until the next day." Kelly fiddled with her tea hands for a second as she remembered that day. "He's a grown man, probably with a family of his own by now. I don't even remember his name, but I'll never forget what it felt like to pull him out of the water and believe him dead. It changed everything; the way I interact with other people, the way I parent my own kids. I know how quickly it might all be gone."

Swimming pools are the highlight of long, hot summer days, but they are also one of the biggest dangers of the season. Every year, an average of 500 children die in pool related accidents in the US, and hundreds more suffer from submersion injuries. These can range from minor cuts or abrasions from a fall into the pool to life-changing, severe brain trauma.

With many grandparents moving to retirement communities or apartments that offer their families swimming privileges, some of these tragedies occur at grandparent's homes. Simple steps can keep a day at the pool, either the one downtown or the one at your place, from becoming the crisis that all of us hope never to face. Each tip is equally important, and it takes all of them to make a swim date safe.

BARRIERS – If the pool at your complex is not fenced, do not let your grandchildren or their friends go to the pool area ahead of you. It can't be said often enough or in more simple terms. Fences should be a minimum of 4 feet high, completely surround the pool and have no hand- or foot-holds for little climbers. Gates should be self-closing and self-latching. Make sure that the latch is out of your grandchild's reach, and remember that little ones grow into big ones in the blink of an eye. Check latch height at the beginning of swim season and on the first of the month while the pool is full to make sure your grandchild hasn't grown enough to manage to open it. If your home is the site of the pool, door alarms should be installed on any that exit directly into the pool area to prevent an impatient child from leaving ahead of the adult in charge, or wandering outside to the pool while you think they're watching TV or playing with toys. Barriers are essential to pool safety.

BE PREPARED – Just as we assign designated drivers to keep us safe, designate the adult in charge of watching the pool. While it is everyone's responsibility to make sure little ones are safe, assigning one specific person to be in charge keeps everyone from thinking someone else was watching. Give that person a whistle, the phone and make sure they know the street address if they're a guest. The whistle helps them remember they have a job and gives them a loud way to call for help should the need arise. Make sure at least one person present knows CPR. Keep rescue equipment (a shepherd's hook or rescue ring) close by.

SUPERVISE – Most drowning or submersion injuries happen at home or at the home of a relative or family friend. That makes grandparents homes prime accident sites. Make sure you watch the kids, every minute. Stepping inside to answer the phone, fetch a towel or refresh your iced tea is enough time to lose your grandchild or one of their friends to an accident. For children under 5-years-old, stay close enough to touch them at any given moment. This means you cannot be more than an arm's length from them while they swim.

LINE OF SIGHT – Make sure the line-of-sight for adults is clear. If most of the grown-ups are going to be near the bar-b-que pit or in another part of the yard, make sure the area is set up where there are no trees or outbuildings between it and the pool where the kids are playing. If you have failing eyesight, do not allow others to put you in charge of watching kids.


ELIMINATE TEMPTATION – When swim time is over, don't just call the kids in and assume they're coming behind you. Watch them until they're outside the pool barrier and the gate is closed and latched. Make sure you didn't leave any toys in the pool that might entice little ones back to the water, and cover the pool. Check the gate to make sure it is properly closed and locked.

Most importantly, if there is one tip that stands above nay other, is to assume nothing. Never assume that the kids will be okay for a few minutes. Never assume that the gate is closed. Never assume someone else is watching the children, unless you've specifically put someone 'on duty'. Never assume that swimming is safe, even if your grandchildren know how to swim. Accidents are called accidents for a reason.


Related Articles
Editor's Picks Articles
Top Ten Articles
Previous Features
Site Map





Content copyright © 2018 by Debora Dyess. All rights reserved.
This content was written by Debora Dyess. If you wish to use this content in any manner, you need written permission. Contact Debora Dyess for details.