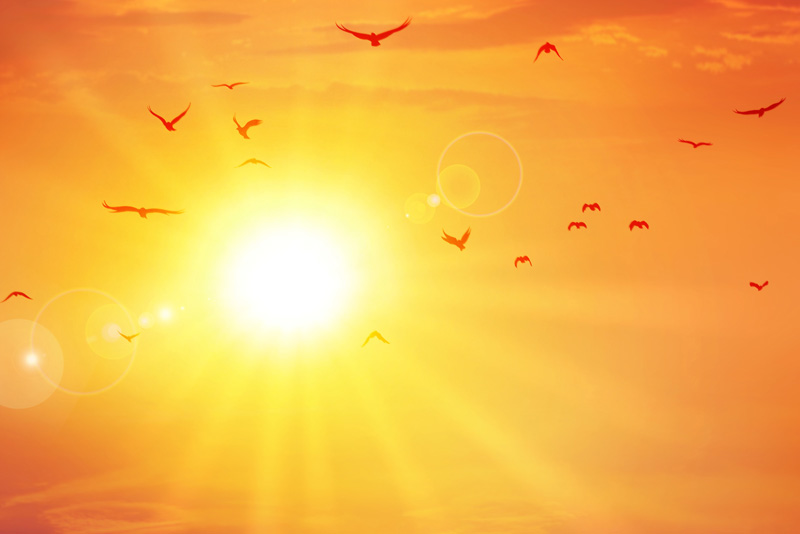 Question:
I was taught, as a child, that I shouldn't work on Sunday and to do little more than go to church and spend the day reading my Bible. This isn't practical for my life now. What do you think?
Answer:
What does a Christian do on Sunday? Most Christians consider Sunday their day of worship, but for some it is Saturday. Whatever day you designate for worship, should you follow the 8th Commandment? The commandment says that the Sabbath should be kept holy - set apart and dedicated to God - and that you should not work on that day.
In the Old Testament, Isaiah 58:13,14 told the Israelites, and all believers in the God of Israel, that if they kept the Sabbath day holy and honored it by not going their own way – presumably working – then they would find their joy in the Lord and would have a good life. Keeping the Sabbath was to be a sign between them and God. Turning away from their own business pursuits proved that they trusted Him to take care of all of their needs.
As time went on, the lawmakers of Israel began to expand on the original commandment in an earnest effort to honor God. The many rules they had made severely limited activity on the Sabbath.
Lets skip ahead to New Testament times. In a discussion with the Pharisees, Jesus said that the Sabbath was made for man and not man for the Sabbath. He taught that it was a person's heart that God cared about and not the technicalities. Jesus repeatedly showed that compassion for people's basic needs was more important than rules and regulations.
As Christians, we are not commanded to follow ceremonial law. In fact, Colossians 2:16 condemns those who demand Sabbath obedience to legalistic rules.
However, I do not think this gives believers permission to neglect attending church. The early church met together regularly. New Testament writers took it for granted that believers would meet together regularly.
Hebrews 10:24 & 25 encourages believers not to abandon meeting together. It says that they should consider how to encourage each other and spur one another on toward love and good deeds.
1 Corinthians 12 tells about Christians receiving different gifts that work together to make up the body of Christ, the church. In order to accomplish His work, Christians must work together. When one part is missing, the entire body suffers.
1 Thessalonians 4:18 tells us to comfort one another.
1 Thessalonians 5:11 says to comfort one another and to build each other up.
James 1:16 tells us to confess our sins to one another and to pray for one another.
So, what do I think a Christian should be doing on the Sabbath – or on Sunday? They should be attending church whenever possible and they should keep the day and everyday holy. God still cares about what is in our heart. I go to Micah 6:8 for a law that deals with the heart. "To act justly and to love mercy and to walk humbly with your God." Paying attention to this law will keep everyday holy.
You Should Also Read:
Chipping Away a Judgmetal Attitude
Eight Things That God Loves
Is Jesus God?


Related Articles
Editor's Picks Articles
Top Ten Articles
Previous Features
Site Map



Follow @LynneChapman
Tweet





Content copyright © 2021 by Lynne Chapman. All rights reserved.
This content was written by Lynne Chapman. If you wish to use this content in any manner, you need written permission. Contact Lynne Chapman for details.