Searching Texas for Munson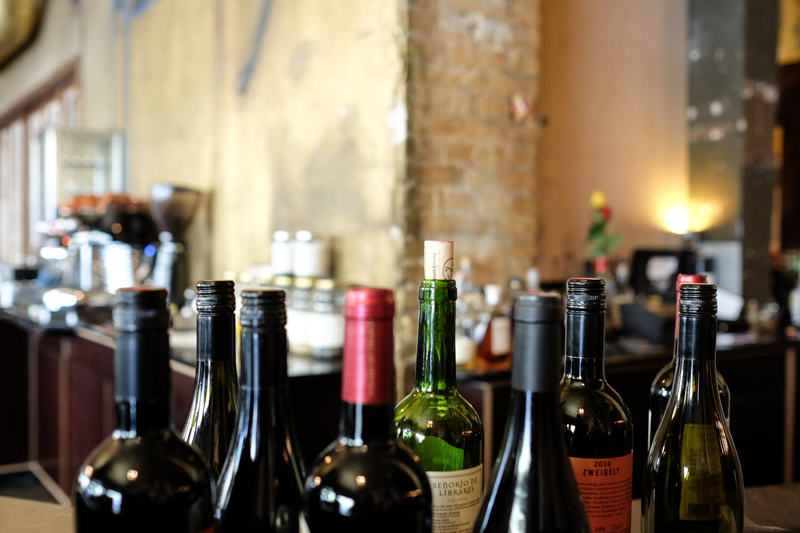 I'm in north Texas looking for the Munson Memorial Vineyard. Thomas V Munson was the Texan grapevine breeder credited with saving the world's wines by finding suitable native Texan varieties to be used as phylloxera resistant rootstocks for European wine vines.
On my drive through Dallas the car radio cutover to an emergency network broadcast warning of severe storms ahead. Thunder and lightning with fierce 60 mile per hour winds. They don't mention Denison, which is my destination, but named Grayson County as affected and I recall the vineyard is administered by Grayson County College. The sky ahead is black and shot through with yellow-white electric strikes, and then large rain drops splatter on the windscreen. The storm moves away to the right and the sky is clear when I arrive in Denison. But much of Denison is without electricity and the ground is covered with debris scattered by the wind.
Next morning I type the address of the vineyard into my GPS and drive off following its instructions. I fear I am on a fool's errand. The Munson Memorial Vineyard's website (tvmunson.org) has vanished and I received no replies to my emails to the vineyard's founder or Grayson County College. I'm thinking the college is on its summer break, but my route takes me past the College and I see its car park is busy with people walking into the administration building.
The GPS takes me to the entrance of the North Texas Regional Airport. The road divides and there's a fighter jet on a plinth in the middle, and on the other side I see the unmistakable straight green lines of a vineyard.
A sign on the access road shows me I'm in the correct place, but the car park is empty. There's a pleasant single story building on a low hill overlooking the vineyard (pictured above). It has a Centennial Celebration plaque dedicated to T V Munson on the wall by its doors, which are firmly locked shut. The vineyard is surrounded by a high metal link fence. There's no sign of life.
I decide to ask at the college. The administration building's corridors are lined with desks to handle new student applications. The information desk is helpful and I am directed to a standalone building about a mile away. Outside are two cars and an old pickup truck with a surfboard sticking out its back.
By a magical coincidence I have happened to arrive at the same time as Professor Justin Scheiner, owner of the pickup truck, who has called by for a few minutes to collect his post. It is one of the few occasions that Prof Scheiner is on the campus because his office and classroom are in the building by the Munson Vineyard. He is the man in charge of the vineyard and he teaches viticulture and winemaking classes there.
The Prof generously offered to show me around the Munson building and vineyard.
The Munson Building was completed in 1988 in a style meant to mimic T V Munson's home and it serves as an education centre. Students mostly have fulltime jobs and they attend intensive classes at weekends where they learn all about growing grape vines and making wine. The college owns a 35,000 gallon capacity winery with a capability of making 15,000 cases of wine. The winery is located at and operated in co-operation with the bonded Homestead Winery in Ivanhoe, about 35 miles east. There students can work under the guidance of Homesteads winemaker.
Prof Scheiner showed me carboys of fermenting wine he was experimenting with, made from the Captivator variety growing in the vineyard. This is a white eating grape bred by T V Munson in 1902. Munson said of it that "probably no more attractive grape has been produced in the United States". Prof Scheiner told me that it "had an excellent flavour with cotton-candy fruitiness" and he wanted to see what sort of wine it made.
Empty wine bottles with labels from wineries whose winemakers learned their craft at Grayson County College line the classroom walls. The college started vine and wine courses in 1974 and was one of the few in the United States to offer degree in the subjects. As part of their studies students younger than the normal US legal drinking age of 21 are allowed to taste wine "as long as they don't drink for pleasure," adds Prof Scheiner with a grin, and invites me to see the vineyard.
Continued in
The Munson Memorial Vineyard
Have you visited the Munson vineyard? Tell us on our
forum
.
| | | | |
| --- | --- | --- | --- |
| | Grape Man of Texas is a detailed and exhaustive biography of T V Munson. Co-author Roy E Renfro founded the Munson Memorial Vineyard and has been a driving force in ensuring T V Munson is not forgotten. | | This book was never reprinted after the plates were destroyed in wartime bombing. Peter F May spent a year transcribing this new edition of A I Perold's masterpiece. Not a scan or photocopy, this is a newly typeset edition available in both hard and softcopy. |
---
You Should Also Read:
The Munson Memorial Vineyard
Dr Comal Creek, Texas


Related Articles
Editor's Picks Articles
Top Ten Articles
Previous Features
Site Map





Content copyright © 2022 by Peter F May. All rights reserved.
This content was written by Peter F May. If you wish to use this content in any manner, you need written permission. Contact Peter F May for details.