Teaching Young Children Reverence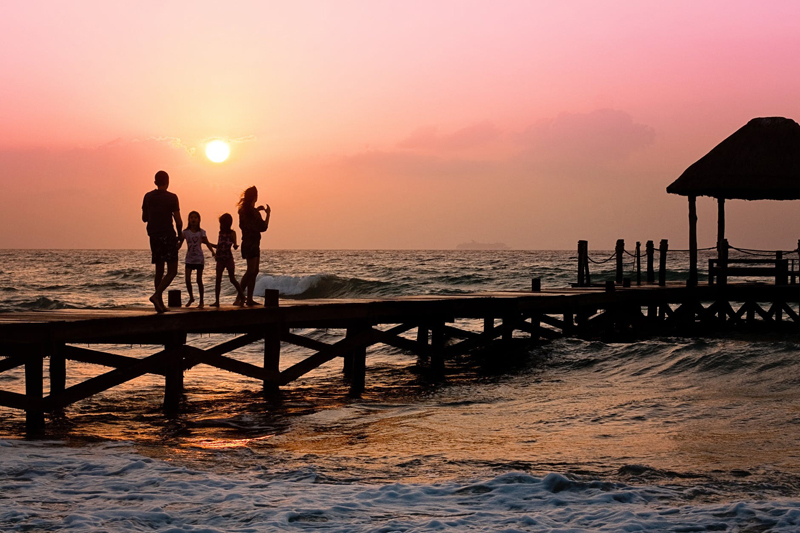 While struggling with my own little ones during Sacrament meeting one Sunday, a toddler several rows ahead of us had enough and started throwing a fit. After several unsuccessful attempts to quiet him, his father picked him up and carried him out of the chapel. My husband, who was in the bishopric at the time, said the little boy was hanging over his father's shoulder grinning from ear to ear. He knew exactly what he was doing!

How can we teach wiggly, energetic little ones to be quiet and moderately still during Sacrament meeting?

Start at home. Sit down with your child and read to them every day. This will help them get used to sitting quietly. At other times encourage them to play quietly. Teach them to whisper. Teach your children how to properly sit on chairs and couches.

Read the scriptures. A friend mentioned that when they had regular family scripture study during the week, their children were better behaved in church on Sunday. When they didn't have scripture study or missed too many days, their children struggled more with reverence. After he mentioned that I also noticed the same connection. Regular family scripture study improves weekly Sunday reverence!

Do not let them play in the foyer. Of course that little boy on his daddy's shoulder was grinning. He knew as soon as he left the chapel he would be put on the floor and let run! Most parents are tired of the struggle by the time they walk out of the chapel, and that is understandable, but setting your child on the ground outside the chapel doors teaches them that undesirable behavior equals play time. If you have to remove a child from a meeting, do not allow him to play. Hold him on your lap until he is ready to return. This can be hard. I have struggled and wrestled with energetic children in the foyer and hallways on many Sundays, just trying to keep them in my arms. But, by consistently making the foyer a place where they are held, they all learn that they actually have more wiggle room in Sacrament meeting, where they can sit in their own space.

To eat or not to eat. Years ago, in an attempt to keep my children occupied and quiet, I would pack a selection of treats each week. I discovered, however, that the older ones would grab for the treats before they even sat down, eating them all before the tiny ones even noticed. Often arguments would ensue over who got what and how much. Food would get spilled and it seemed, from all the crumbs, everyone knew where our family sat. Finally one particular food squabble sent cereal pieces flying through the air and landing on and under pews three rows away. Frustrated and embarrassed I packed up the snacks and never brought them again. The immediately improved behavior among all my children amazed me. I had no idea my 'snacks' had been such a distraction! They were not the quieting tool I thought they were.

While older children, toddlers included, can go for an hour without eating young children and infants do need some snacks at times. Try to make sure your younger children are fed or nursed before Sacrament Meeting starts. If that is not possible, be sure you do provide the basics: a bottle or a few pieces of bread or cereal but do not get extravagant in amount or variety.

What about toys? I used to bring cute rattles and squeaky teething rings for my children when they were little. After the battery in one musical telephone decided to not shut off in church I learned quickly to bring only silent toys and teething rings! No music, squeaks or rattles, no matter how cute or favored they are! After selecting a few quiet toys for the younger children, keep them only in your church bag so your baby will consider them new and they will hold their attention longer.

Paper noise. Magazines, paper and coloring books are often considered quiet toys for older children. But they are not as quiet as they seem. One day, after or before Sacrament Meeting, bring your children into the chapel and have them sit on the front pew. Then you go to the back pew and take out a magazine. Start turning the pages and ask them if they know what you are doing. You will be surprised at how easily your children will hear it. Then take out a notebook and tear out a page, both quickly and quietly. The sound will reverberate off the chapel walls. Try folding paper to make something. Your children will most likely even hear the sounds of crayons scribbling on a page. That demonstration will show your children how loud even quiet papers can be and help them with paper noise.

Remind your child. On Saturday night, try a brief role playing game. Have your children show you how they should sit on the bench, how they should whisper and how they should behave. On Sunday morning again help them remember proper behavior. Tell them how important it is for people to hear what is being said. Remind them that some people have a hard time hearing and when we talk, play with toys or wiggle too much, it makes it even more difficult for others to hear. Talk to them about how Christ wants us to be reverent and He will bless us for doing our very best.

Praise your child. Each Sunday note, compliment and thank each of your children for their proper behavior in Sacrament. If they sat with their arms folded during the passing of the Sacrament, tell them you noticed and how much you appreciate it. If your teenagers pay attention to the talks, thank them for it. Always seek out the praiseworthy and let them know.

Children can learn to be reverent in church. While distractions do happen to everyone, with consistent standards they can become rare, not commonplace.


You Should Also Read:
Reverence is Love


Related Articles
Editor's Picks Articles
Top Ten Articles
Previous Features
Site Map





Content copyright © 2022 by T. Lynn Adams. All rights reserved.
This content was written by T. Lynn Adams. If you wish to use this content in any manner, you need written permission. Contact Jamie Rose for details.