Get the Most Out of General Conference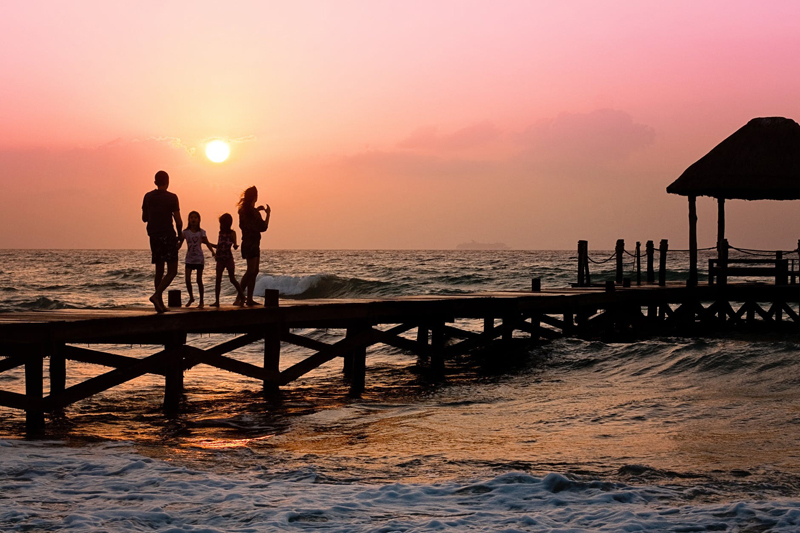 Here we are again; has it really been six months? Soon we'll have the privilege of hearing The Lord's servants speak to the world, providing guidance, comfort, inspiration, and instruction, direct from our Heavenly Father. Some people (adults included) dread the precious opportunity that comes in 2-hour sessions. Just as it's too durn easy to leave the scriptures unused on the coffee table, it is sometimes so easy to forget about the Saturday session, put off listening to the one we intended to catch up on online, and succumb to the argument that little children won't pay attention to what is going on anyway. It is in Satan's very best interest to urge us into gentle complacency here, knowing as he does how powerfully conference sessions can change lives and strengthen testimonies. "and thus the devil cheateth [our] souls, and leadeth [us] away carefully down to hell." (2 Nephi 28:21)
Yes, it is a challenge to corral the family and find the Saturday morning discipline we need to take advantage of what General Conference as to offer. With a bit of planning, though, we might take advantage of the wealth the Lord offers us in this Semiannual format, and benefit every member of the family. I will, therefore, write a short series of articles on the subject. First, have a plan of attack (or, more accurately, a plan of obedient submission):

Devise a Strategy
Particularly if you have children who fall into multiple age groups, determine how many and which sessions each child will be required to watch. Determine if they will be allowed to do quiet activities (as they might do in sacrament Meeting) while listening or watching the sessions. Decide which attention-keeping games you will allow or encourage.


Impress upon everyone the significance of conference
Hold a Family Home Evening about General Conference, or have a family discussion a few days before it begins. Explain what General Conference is. Emphasize that when a prophet speaks from the pulpit what he says is just like what we read in the scriptures from ancient prophets. Point out that even though we may watch or listen to it from our homes it is still important that we be reverent and respectful.

Make it clear that everyone will be required to show reverence and respect whenever conference is on. Emphasize these points:
1. When conference is on, we sit quietly. We speak in whispers when necessary, and only if we really need something, or are doing one of the approved conference games or activities (see below). No speaking at all during prayers!
2. We do not walk around, play with toys or read books (unless preapproved), talk on the phone, send text messages, read email, do the dishes, hit our brother, etc.
3. Remain reverent throughout the entire session (unless otherwise arranged—see below). The songs and prayers are not intermission; they are part of the program for a reason, and should be respected and participated in.
4. Those who are not required to sit and watch must still be respectful of the rest of the family and play quietly in their rooms (or whatever other arrangements you make beforehand).

Prepare family in advance
Make sure everyone is seated and quiet a few minutes before the session starts.
Have the family gathered in the living room, seated and still a few minutes before the session begins. Make sure everyone has used the bathroom, has been given a drink and a meal or snack in advance. If young children are going to be allowed to do quiet activities, ensure that these are in place. It also is helps to encourage or require family members to be dressed in clothing other than pajamas, or sit up rather than lounge around the family room.

Record the Sessions for Bite-Sized consumption
Take advantage of DVR technology (or VHS if you're old-school) . I highly recommend that the adults and older children watch as many sessions of conference as possible all the way through when they air, but this is not reasonable to expect of young children, and even we adults will greatly benefit from reviewing the conference talks after the weekend is over. If you have the ability, record all sessions of conference. Then, during the coming weeks or months, watch them through, one talk at a time, as a family. These 10-20 minute bites may be viewed as part of family scripture study or FHE. Watch and discuss one per day, one a week, or whatever works for your family's schedule.

Until Next time…
Don't put the experience away once conference weekend is over. Assimilating all we hae heard over those two days is like trying to drink the ocean with a teaspoon. In addition to reviewving talks you've recorded as discussed above, try these suggestions, either during one FHE the eeek after conference, or spread over several FHE's in the following weeks or months:

1. Discuss any significant announcements made by the First Presidency and new callings and/or releases.
2. Encourage family members to share their notes and impressions. Explore the themes family members were asked to listen for.
3. Discuss together any special effort or challenge you will take on in response to specific talks. Choose a goal to work toward as a family, or help individuals set goals based on these challenges. (Remember that any goal needs to be evaluated and accounted for along the way.)


Having laid the groundwork for a meeting as important as Sacrament or Fast and Testimony meeting are, and informed each member of the family of her obligation to participate, much of the chaos and inattention may be eliminated. As in all things, follow the guidance of The Spirit. Remember, Heavenly Father knows each of us, our families, and our individual needs, and is the best one to inform our individual and family conference participation. This is His program, after all, created for our benefit.

May your Saturday Morning be uplifting, and your Sunday Evening free from whining!

Check out the other articles in the series: "Get the Most Out of Conference - Teens and Adults" and "Get the Most Out of General Conference - Children" links are found below!





You Should Also Read:
Get the Most Out of Conference - Teens and Adults
Get the Most Out of General Conference - Children
Teaching Young Children the Scriptures


Editor's Picks Articles
Top Ten Articles
Previous Features
Site Map





Content copyright © 2022 by Jamie Rose. All rights reserved.
This content was written by Jamie Rose. If you wish to use this content in any manner, you need written permission. Contact Jamie Rose for details.