Allergies and Sensitivities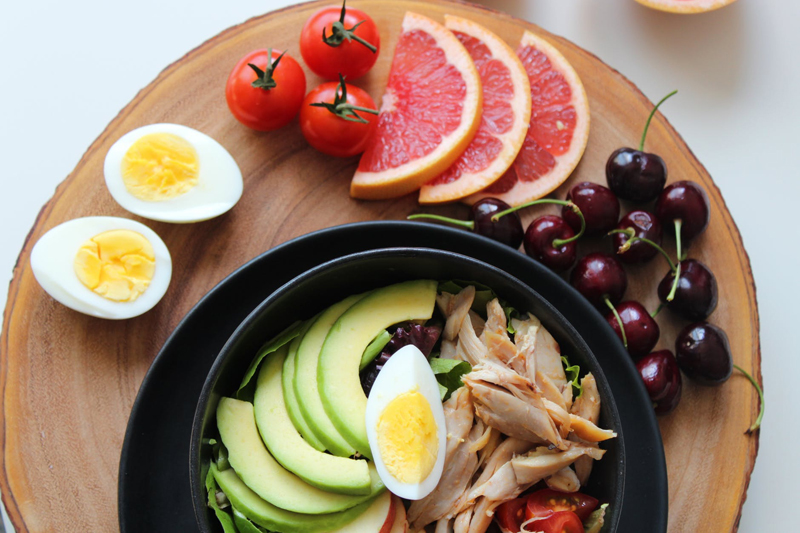 The reason most low carb diets have you on strict veggies and meat for the first two weeks is to try to eliminate any potential sensitivities and allergies from your diet.
Many people have mild allergies to certain foods and never notice - the minor bloating that accompanies the food is masked by general overweightness. By cutting your diet back to the basics for a few weeks, you can really notice those allergies as you add foods back in to your system.
A full 95% of all food allergies people experience can be traced to: milk, soy, fish, wheat, eggs, peanuts, and tree nuts. So eliminate these all for 2 weeks and then add each back in 1 at a time to see how you react.
Salt Allergy and Bloating
The average person eats at least 3 times as much salt as they should - and not because of their salt shaker. The processed foods, canned foods and chips that the civilized diet includes are all incredibly oversalted. By changing your diet to one of fresh food, fresh meat and low junk food, you naturally consume your
proper
amount of salt. Salt can cause huge amounts of bloating - especially around the belly - so having that salt removed from your diet can remove a major source of bloating.
Lactose Intolerance, Milk and Bloating
Lactose is the main sugar found in milk. Up to 75% of all African Americans, 90% of Asian Americans and large percentages of other people are now lactose intolerant. While milk was meant by nature to be drunk by babies, nature never really meant for adults to drink milk in large quantities. The adult body is simply not constructed to handle that lactose well.
It may easily be that part of your 'bulging belly' is actually your body subtly complaining about that milk intake. You'll be able to tell pretty clearly if you cut out milk for two weeks - and then when you add it back in, your stomach bloats.
Nuts and Berries
Nuts and berries are both extremely healthy parts of a diet. However, your body may be sensitive to one or both of these and they may hinder your weight loss. Add these in one at a time after the first two weeks. You'll be able to tell by how your body reacts whether you need to worry about one or not.
Alcohol
Wine is the perfect pairing for a low carb or Atkins diet - it adds under 2g per glass, and enhances the flavor of your meals immensely. However, some people are sensitive to alcohol as part of a weight loss regime. Be sure to try weight loss for 2 weeks first, and then add in a glass of wine. If you continue to lose weight, enjoy! But if your weight loss stalls, try cutting back on the wine and go from there.
The First Two Weeks
Basics of a Low Carb Diet
Preparing for a Low Carb Diet
Stocking a Low Carb Pantry
Lisa Shea's Library of Low Carb Books


Editor's Picks Articles
Top Ten Articles
Previous Features
Site Map



Follow @LisaLowCarb
Tweet





Content copyright © 2022 by Lisa Shea. All rights reserved.
This content was written by Lisa Shea. If you wish to use this content in any manner, you need written permission. Contact Lisa Shea for details.