Stocking a Low Carb Pantry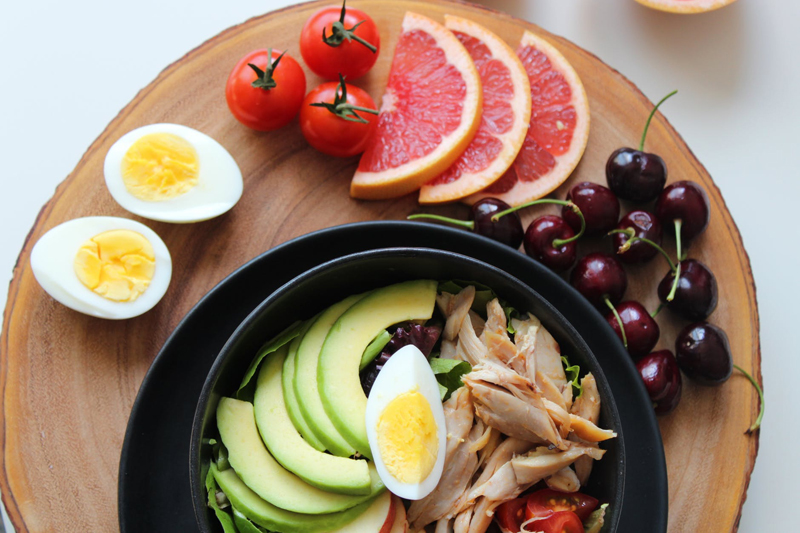 You're getting ready to go with a low carb diet. Here's how to stock your pantry and your fridge to give your diet the best possible chance of success.
First,
clear out the junk food!!
Get rid of the candy, chocolate, ice cream, etc. No matter WHAT method you want to use to lose some weight, that junk food has to GO. Now, to get some better options in the house.
Water
Water is the most important thing on ANY diet, a low carb diet included. You should drink at least 8 glasses of water a day. This may seem like a lot, but if you keep a glass of water by you, you'd be surprised just how much you drink as a matter of course! Whether it's a fridge that gives fresh water, a pitcher on your desk, a Brita water filter in the fridge, or bottled water, get that water into you.
Lots of Cheese
Whatever types of cheese you enjoy, get a variety of blocks of cheese into the house. Cheese is a great, tasty treat.
Greens and Broccoli
We have found bag-o-broccoli and bag-o-baby-spinach to be greatly useful. Those little broccoli bags are perfect for side dishes and stir frys. The baby spinach bags are perfect for fresh salads and burritos.
Snacking Veggies
Whether it's carrot sticks, celery sticks, cucumber slices, eggplant circles, zucchini slices, cauliflower in dip, get a variety of veggie snacks in the house. You don't have to eat these things raw - there are a wide variety of cheeses, sauces and combos that will make these taste delicious.
Cooking Veggies
Have some roma tomatoes or cherry tomatoes, fresh green beans, asparagus and other veggies you enjoy. Have a good supply of herbs and garlic on hand. Stay away from canned veggies - they are full of salt. Salt is something none of us need extra of!
Fresh Meats
Avoid those hotdogs - they're full of nitrates. Think like a European, and swing by the market on the way home. Is the Salmon on sale? How about some ground beef, or pork chops? Grab some shrimp for a cocktail and get smoked salmon for breakfast.
Eat those Vitamins
No matter how you eat nowadays, you need your vitamins. Very few human beings in this life get all the nutrients they need from what they eat. There was a report of a college student in California getting
scurvy
because all he ate was a 'normal American diet'!! Get those vitamins into you.
You'll find VERY quickly on a low carb diet that you will rarely be hungry - your body will find enough 'fuel' within its own fat cells. But a lot of beginning a diet is psychological. You don't want to FEEL like you have little to eat. So the more healthy, yummy food you have around you, the "safer" you will feel.
I have specific pages on pretty much ALL of these items, if you want to learn more. For example search on CARROTS to find my page about eating carrots on a low carb diet. The more you know, the better prepared you are!
Preparing for a Low Carb Diet
Basics of a Low Carb Diet
The First Two Weeks
First 2 Weeks Low Carb Food List
Low Carb First Two Weeks

by Lisa Shea
If you're getting started in low carb, or know someone who is, this is the book you need. Step by step instructions, background information, plus great recipes!

More Details ...
Lisa Shea's Library of Low Carb Books


Related Articles
Editor's Picks Articles
Top Ten Articles
Previous Features
Site Map



Follow @LisaLowCarb
Tweet





Content copyright © 2023 by Lisa Shea. All rights reserved.
This content was written by Lisa Shea. If you wish to use this content in any manner, you need written permission. Contact Lisa Shea for details.