Pack Your Family for a Trip to the Tropics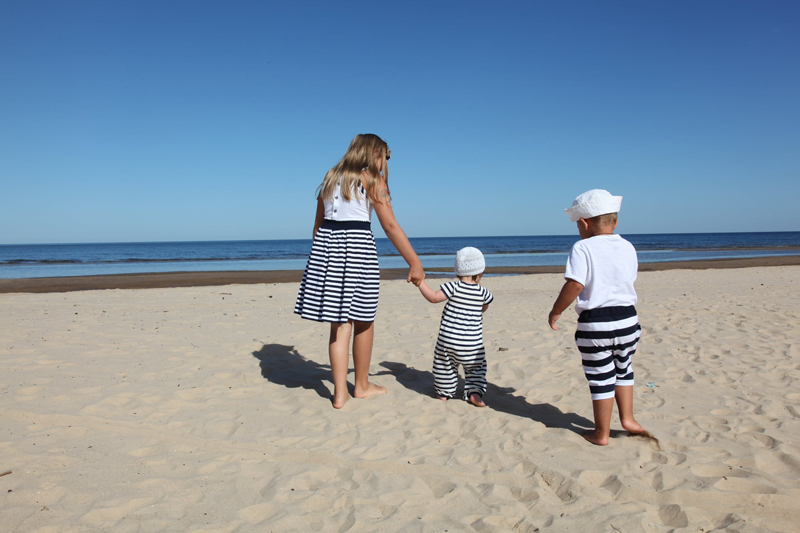 This list is an extension to my article, Sunny Locale Packing List, (see the link at the bottom of this page). I have included some extra things here that you want to be sure to pack if you're heading to the tropics.

First and foremost - bug repellent. I don't know why, but insects adore humidity. Not only are mosquitos, ticks, and sand fleas (to name a few) a nuisance, some can carry extremely harmful diseases such as West Nile Virus, Lyme Disease, and certain strains of encephalitis. Be prepared to fend the bugs off at every turn, especially in the evening and night, and when the wind is calm. Bug repellent comes in multiple forms. There are sprays, essential oils, and even bracelets you can wear to help keep the bugs at bay. Do some research and determine which type of bug repellent is best for your destination. Be sure to follow the recommendations for application.

Clothes - Opt for light-colored, loose-fitting, comfortable clothing in breathable fibers such cotton and linen. Or make use of clothing with moisture-wicking properties. If you're going to be hiking through dense vegetation in the tropics, wear long sleeve shirts and pants in an attempt to cover as much skin as possible (as an added precaution against the bugs). I recommend convertible pants that can be rolled or tied up into shorts or capris.

Swimsuits - If you're going snorkeling, consider carefully what style of suite you'll wear. Your back and the back of your legs are sensitive areas that can burn easily while you're marveling at coral. Also, try to avoid styles with pieces that may float around and become a nuisance like strings and skirts. Consider board shorts to avoid both of these problems. Whatever you bring, be sure to pack multiples. There's a good chance you'll be going into the water (ocean and/or pool) multiple times a day. Be sure to have a spare suit ready to use while the recently used one is drying out.

Shoes - be sure to pack Crocs, water socks, or some sort of shoe that allows the kiddos (and adults) to explore the shallow part of the water without the worry of stepping on sharp stones and such. I don't recommend regular flip-flops as those can easily get washed away.

I also recommend keeping on hand some sort of mild cleansing wipes for wiping sunscreen out of eyes and sand out from between your toes (among other uses).

As I mentioned, this is a supplement to the Sunny Locale Packing List. Click the link below to see that article and a more comprehensive list of things to pack for a sunny vacation.
You Should Also Read:
Sunny Locale Packing List
Family Fun on Caribbean Island of Roatan


Related Articles
Editor's Picks Articles
Top Ten Articles
Previous Features
Site Map





Content copyright © 2022 by Tiffiny Spire. All rights reserved.
This content was written by Tiffiny Spire. If you wish to use this content in any manner, you need written permission. Contact Tiffiny Spire for details.