Family Fun on Caribbean Island of Roatan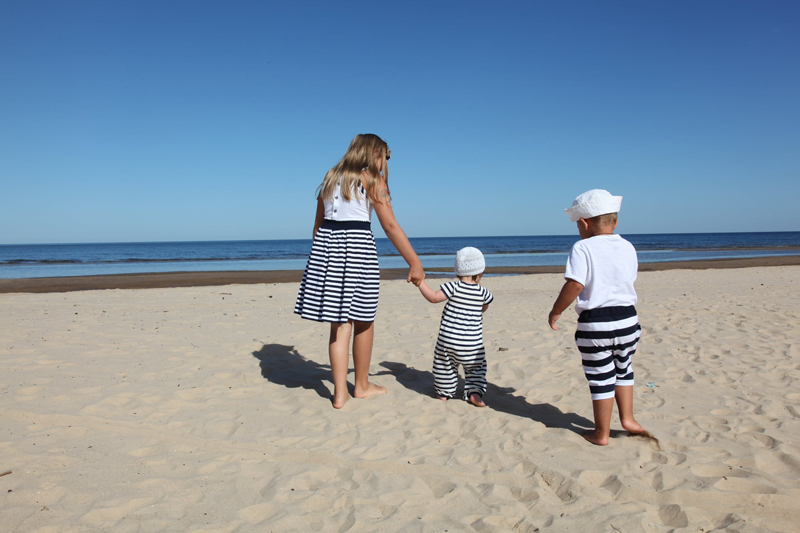 When most people think about going to a Caribbean island, they think of it as a romantic getaway for couples. While that is certainly a great way to see the Bay Island of Roatan, it can also be enjoyed by the whole family. There are many activities that kids of all ages can take part in. Here are my top recommendations. Please note: If you're staying at a resort on the island, they should be able to arrange the majority of the following activities with a day or two advance notice.

Perhaps the most obvious choice when going to an island, is to spend time building sand castles on the beach. On Roatan, the best beach is West Bay Beach. The sand is white and free of seaweed. The water is clean, clear, and the perfect temperature. If possible, stay at one of the resorts on this beach so you can just walk out to it any time day or night. Just remember not to collect seashells or anything else from the beach. "Take only your memories."

The island of Roatan is famous with scuba divers and snorkelers because it has the second largest coral reef in the world. If the members of your group are able to snorkel (it's more about physical ability than age), then you should definitely partake in this adventure just off shore of the island.

If you (or members of your group) are not up for snorkeling, you can do the next best thing. Take a tour of the coral reef on a glass-bottom boat. We did this with our three year old, and it was a big hit.

Another water adventure that was a blast for our family was the Dolphin Encounter. Roatán Institute for Marine Sciences (RIMS) is located at Anthony's Key. Here you can get an up-close and personal introduction to dolphins with the help of a trained naturalist. Petting, kissing, and hugging one of these friendly, intelligent, and amazing animals is one of my most memorable experiences ever. I'm not sure how much of it my daughter will remember, but I know she couldn't stop giggling the whole time. And we have pictures to show her when she's older.

There are some non-water family sights to see on the island as well.

Hike through the jungle at Carambola Gardens. You can either take a leisurely stroll through the cinnamon, chocolate, and coffee trees (among others) while glimpsing monkey lalas and parrots, or you can hike all the way up the jungle path of the rainforest trail to see breathtaking ocean views at the summit.

Arch's Iguana Farm could be another once in a lifetime experience for you and your family. We ran out of time during our visit, so we couldn't see it, but it's on our list for next time. It began as one family's dedication to protecting the iguanas on the island. There are reportedly over 2,000 iguanas that live on the farm, and visitors can pet and feed the iguanas as well as see other island wildlife.

I hope you're starting to plan your trip for the whole family to Roatan, Honduras. See the link below for more tips for your first visit to the island. Hasta Luego!
You Should Also Read:
Your First Visit to the Island of Roatan


Related Articles
Editor's Picks Articles
Top Ten Articles
Previous Features
Site Map





Content copyright © 2022 by Tiffiny Spire. All rights reserved.
This content was written by Tiffiny Spire. If you wish to use this content in any manner, you need written permission. Contact Tiffiny Spire for details.