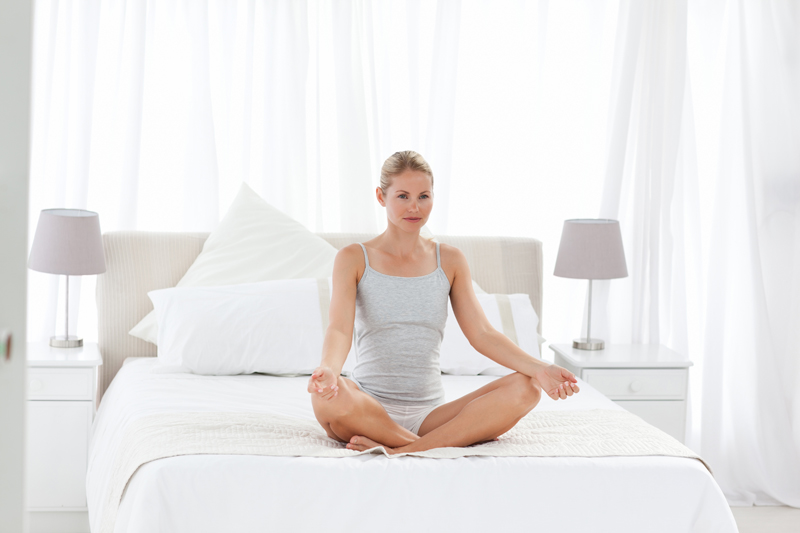 Is there any truth to the claim that some women feel conception? Or if not the actual moment of conception, what might they feel? There are people who are so in tune with their senses, and while sometimes they can't tell you exactly what it is that they sense, they just know something happened.

This is true of conception, too. Doctors and scientists say there is no specific pain or feeling that is caused by conception. There are plenty of other sensations that might give you clues that things are going on, but not the moment of conception. For one thing, the sperm and egg meeting up isn't happening to you—the egg is a free-floating entity as is the sperm. When the sperm penetrates the egg, that is not something you will feel, but again, some people just sense that something is in the air.

One thing some women feel is ovulation. When the egg bursts from the ovary, it can cause "mittelschmertz," or literally German for "middle pain." For some women, it might even be severe, perhaps because of endometriosis that makes it hard for the follicle to rupture. If so, they should see a doctor because there are certainly other pains in that general vicinity that are quite serious. While uncomfortable for some, ovulation pain is not considered dangerous. I envy women who have it because they get a clue that something is going on!

After ovulation, if conception does occur, a few days later or even up to the time of their expected period, some women may experience what appears to be a light period. This can possibly be "implantation bleeding" when the fertilized egg, now a blastocyst, begins to imbed in the uterine lining. Usually, this is not bright red blood, but pinkish or even light brown. It also can be accompanied by some mild cramping. Implantation is not a single day event—it continues for a few days as the blastocyst burrows into the lining and continues to grow.

At that point, a woman is only four weeks pregnant by the way doctors calculate it. Really, she is two weeks gestation, counting from ovulation. The typical pregnancy symptoms don't start yet, and sometimes home pregnancy tests taken right at 14 days post-ovulation still don't register the HCG (human chorionic gonadotropin). But the fact that a period has not arrived on time provides a very good clue. However, waiting at least another 3 days to test saves you the disappointment of a negative pregnancy test. Of course, if you really want to confirm your suspicions, you can get a blood test at your doctor's office as soon 10 days post-ovulation.

Perhaps, though, that "mother's intuition" starts early for some women. I would believe it. Conception is really a miracle, and I trust that some people have finer-tuned senses of these things. The rest of us get to spend a fortune on home pregnancy tests!




Related Articles
Editor's Picks Articles
Top Ten Articles
Previous Features
Site Map





Content copyright © 2023 by Stacy Wiegman. All rights reserved.
This content was written by Stacy Wiegman. If you wish to use this content in any manner, you need written permission. Contact Stacy Wiegman for details.