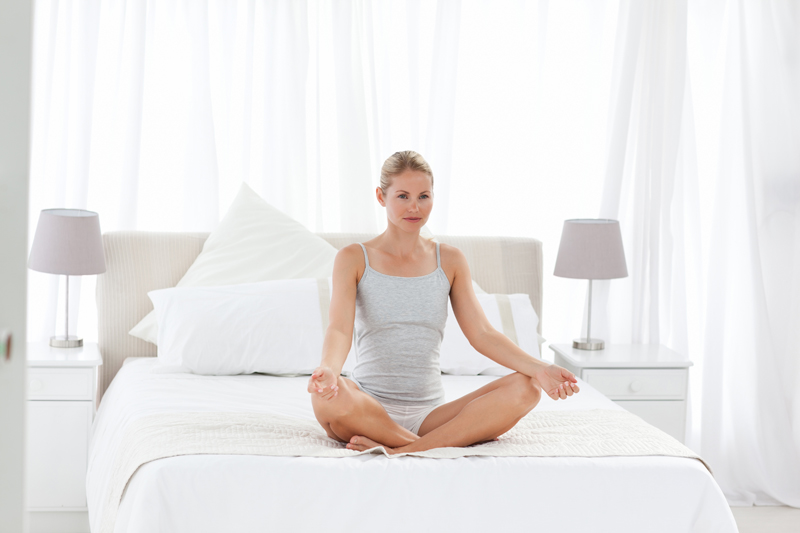 Conception Information
Alfalfa and conception


Fields of alfalfa have the sweetest smell when being harvested. It's a great crop for field rotation, too, but it turns out it can't help much with conception.
Cinnamon and conception


Cinnamon is such a tasty spice, and it can even help your fertility. And this is a double-duty spice--it's good for the men, too. At last, an easy and inexpensive addition to your diet to help you conceive!
Common Nettle and Conception


Common nettle, also known as stinging nettle, greater nettle and just nettle, is thought to increase fertility in both men and women.
Damiana and conception


Mexican fertility tea, which is damiana, has been used for centuries as an aphrodisiac. Damiana can also be added to liquor, and so then I wonder if it's the alcohol or the damiana that does the trick?
DGL and conception


DGL, or deglycyrrhizinated licorice, is a modification on licorice root. Removing the glycyrrhizin takes away some of the side effects like high blood pressure, but does it also remove the good stuff? And does it do anything for conception?
Dill weed and conception


Dill weed is an herb that is high in nutrients, but it's not helpful for conception. However, it's not something you have to avoid if you're trying to conceive.
Echinacea and conception


Echinacea has long been popular for colds and flu because it may help boost the immune system. It appears to be antiviral and stimulate T-cell production, very useful for a cold. However, it may also inhibit hyaluronidase, and this could factor in to decreasing your odds for conception.
Evening Primrose Oil and Conception


Evening Primrose Oil (EPO) has been a popular conception aid for years. Research doesn't show much efficacy, however. And there are times of the month that it is definitely not a good idea.
Fenugreek and Conception


Fenugreek is a plant native to India, North Africa and the Mediterranean. It has been used to treat halitosis, stomachaches, bloating, burns, and to increase breast milk production. That last use is probably its most important.
Herbs and conception


Herbs for conception have been used for thousands of years. Why aren't they recommended more by doctors?
Homeopathy and conception


Homeopathy has been gaining a resurgence lately as a natural cure. It often gets lumped into the category of "alternative therapies," but I think that is too broad. I am sure you have heard of it, but what is it?
Licorice Root and Fertility


Licorice root is not the same as licorice candy. They are both sweet, but licorice candy in the United States contains anise instead, which does taste a lot like real licorice root. But don't eat real licorice when you're pregnant--let's talk about why.
Maca and conception


Maca is a vegetable grown in high elevations in South America. Native Peruvians grind it up and add it to other food. What does it do for them, and what could it do for you?
Milk thistle and conception


Milk thistle is an intimidating looking plant with its sharp leaves and stalk. But its pretty purple flowers help redeem it, and the fact that it makes a useful product, silymarin, is also in its favor.
Pennyroyal and conception


While the title is pennyroyal and conception, pennyroyal is not useful for conception. In fact, pennyroyal is an ancient herb used to cause miscarriage.
Red Clover and Conception


Red clover is no different from any other clover except that it has pretty little red blooms. Like all clover, it contains coumarin, which is the active ingredient in most rat poisons.
Saw Palmetto and Conception


Saw Palmetto is not a fertility aid...quite the opposite.
Vitex - Chaste Berry and Conception


Vitex is another name for Chaste Berry. Of course, if you're trying to get pregnant, I doubt you are "chaste"! That name comes from its former use in monks to diminish libido. I don't know if it worked. I think a better, more descriptive name would be "LH booster."
Wild Yam and Conception


Poor wild yams. They suffer from an identity crisis. Many people think they are sweet potatoes, but they are not. People also think that they supply progesterone, but they do not.
Editor's Picks Articles
Top Ten Articles
Previous Features
Site Map
Content copyright © 2018 by . All rights reserved.
This content was written by . If you wish to use this content in any manner, you need written permission.
Contact Stacy Wiegman for details.