Thyroid function and conception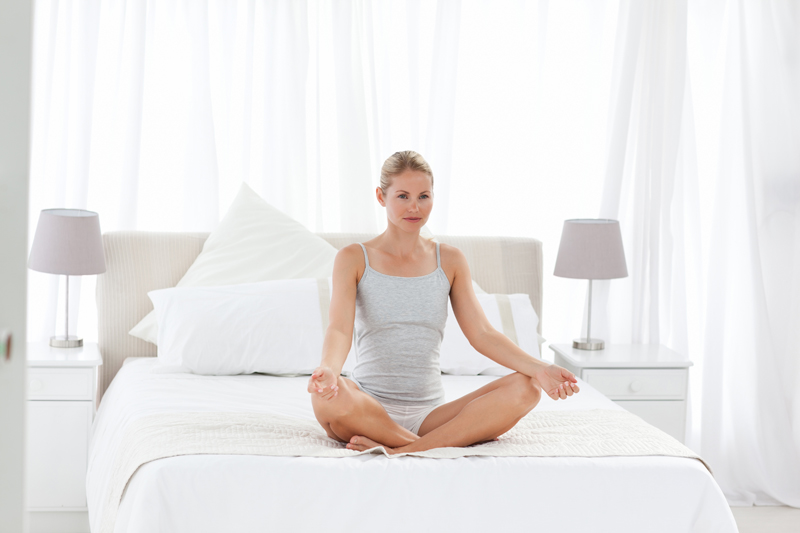 The thyroid is key to many body functions, including the menstrual cycle. If your thyroid is not working right, conceiving and carrying a pregnancy can be difficult.

The thyroid is located in your neck, wrapping around your trachea. It secretes thyroid hormones that are responsible for many functions, including your menstrual cycle.

If you're hypothyroid, you probably don't ovulate regularly. Obviously, that's a problem for conception. The reason that hypothyroidism affects ovulation is that it causes an increase in prolactin, which is the hormone that stimulates breast milk production, and simultaneously suppresses the estrogen/progesterone cycle. If you're pregnant and hypothyroid, you are at risk for miscarriage, stillbirth, anemia, placental abruption. The baby is at risk for growth retardation.

If you're hyperthyroid and pregnant, you're at risk for high blood pressure, which is very dangerous. However, some women find that their hyperthyroidism goes into remission during pregnancy.

The interesting thing is that HCG, human chorionic gonadotropin, the pregnancy hormone, is similar to TSH, or thyroid stimulating hormone. So it actually stimulates the thyroid slightly toward the end of the first trimester. That matters because it can be hard to get the thyroid hormones stabilized in early pregnancy.

But back to conceiving with thyroid problems. The key is to get your TSH levels lowered, like no higher than 2. Some doctors will say it's fine to go as high as 4, but study results disagree. Keeping TSH low and tightly controlled will go a long way to correcting menstrual irregularities.

Also, avoid foods that aggravate thyroid function--like soy and broccoli.

Some women with thyroid problems may still ovulate, but they have shortened luteal phases, which makes continuing pregnancy difficult. Again, the cure is to get TSH under control with medication.

The very frustrating thing about thyroid problems is that they usually sneak up on you. Hypothyroidism makes you tired, forgetful, gain weight, lose your hair and develop drier skin. But you might have only one symptom. It can be challenging to diagnose.

Additionally, women with thyroid problems may also have PCOS. Basically, the balance of virtually everything in your body is connected to the thyroid. If you're having trouble conceiving, a good doctor will check your thyroid function as well as a number of other things. The medications for hypothyroidism are safe during pregnancy. That's not necessarily true with the medications using for hyperthyroidism, so make sure you check with your doctors before you try to get pregnant.

Having thyroid problems may make it more of a challenge to get pregnant, but if you're properly treated and followed, there is no reason you shouldn't be able to get pregnant and have a healthy baby.


Related Articles
Editor's Picks Articles
Top Ten Articles
Previous Features
Site Map





Content copyright © 2023 by Stacy Wiegman. All rights reserved.
This content was written by Stacy Wiegman. If you wish to use this content in any manner, you need written permission. Contact Stacy Wiegman for details.