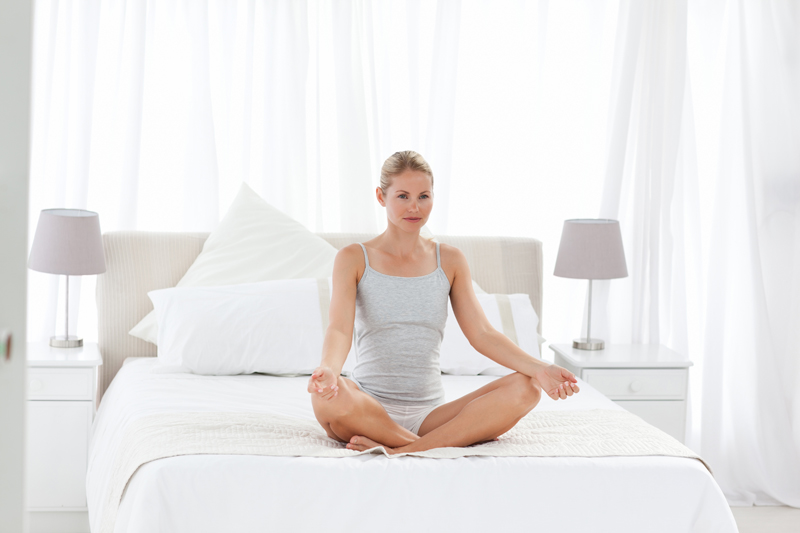 I developed what I call a "conception smoothie" that is healthy for anyone, but offers some great nutrition for women trying to get pregnant (or who already are).

I came up with this concoction when I was trying to get pregnant, and then I drank it almost the entire pregnancy. It became my daily ritual in the morning, and it kept me full until lunch.

I started with whole milk (preferably raw milk), about a cup. Add a half cup of full-fat vanilla yogurt or plain yogurt. If you use plain yogurt, then you will need to add some stevia to taste. Next add half cup of orange juice.

Then you can choose what you want to add next: a handful of strawberries or raspberries or bananas. In the winter months, you can easily find frozen berries, and you don't have to thaw them to use them. Basically, add whatever fruit you feel like. You can also add a quarter cup of rolled oats, which provide fiber and iron.

Next toss in a handful of goji berries. For those of you unfamiliar with this little gem, get to know them. They are a superfood and packed with antioxidants. Similar to a raisin, they are a dried berry, but they are sweeter and offer more nutrition than raisins. They also have some protein, which you need when you want to get pregnant.

The kicker is two tablespoons of coconut oil. Now, coconut oil is solid at room temperature, and when you add it to all this cold stuff, it will not melt. However, when you blend it all up, it will chop it up. You will still get some chunks of it, but if you buy an organic coconut oil, it has a very mild flavor.

The alternative to coconut oil is coconut milk. You can use a half cup of that, but I don't eat anything from cans, so I don't use coconut milk.

Blend it all up, and drink it. It's about 750 calories, which is a great breakfast. It has saturated fats from milk and coconut oil, protein from milk and yogurt and goji berries, and some carbohydrates from the fruit. Remember that coconut oil is good for your thyroid, too. The smoothie has antioxidants and fiber from the fruit, especially the goji berries.

Play with it and add other ingredients, like some vegetables, if you like. Don't worry about the calories or fat so much--your reproductive organs need the fats. Let me know how you like it!


Related Articles
Editor's Picks Articles
Top Ten Articles
Previous Features
Site Map





Content copyright © 2023 by Stacy Wiegman. All rights reserved.
This content was written by Stacy Wiegman. If you wish to use this content in any manner, you need written permission. Contact Stacy Wiegman for details.