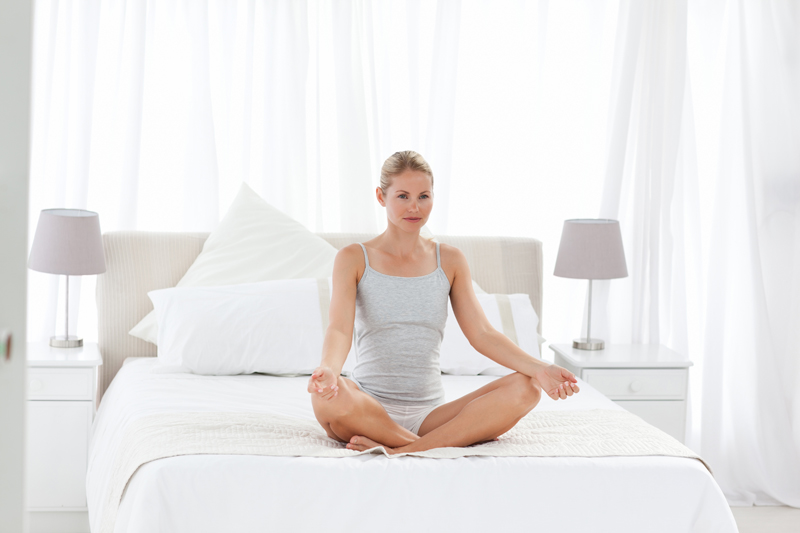 Depending on the source, it is estimated that perhaps all women do not ovulate at least one cycle per year. How do you know you ovulated?

Obviously, conception depends on ovulation. So knowing if you ovulated when you're trying to conceive is pretty important. But just having a period doesn't necessarily mean you ovulated. What?

Teenage girls may begin to have periods months or even a few years before they begin to ovulate. The body starts to get the hormones ready, but they aren't in full swing for some girls right away. Usually, the periods they experience pre-ovulation are lighter and pretty painless. Heavier periods and cramps may signal that the girl is now ovulating.

Estrogen builds up during the first part of the cycle, then the LH surge causes ovulation, and the second part of the cycle is dominated by progesterone. Sometimes, though, the body pumps up on estrogen, but no LH surge occurs. Without that, the ovary doesn't ovulate, and progesterone does not get secreted because no corpus luteum has been created. The endometrium can only grow so much before it has to be shed, and that is mistaken for a real period.

Well, if it looks like a real period, how do you know if it is or isn't? The best way is to track your basal body temperature (BBT). Ovulation always results in an increase in BBT. If you're tracking BBT, then you'll see perhaps some variation in temperature throughout the month, but there will not be a definite increase signifying ovulation. Also, the temperature increase caused by ovulation is sustained for at least 10 days.

The next natural question is how can you be sure to ovulate every month? That is and isn't in your control. If you can minimize your stress levels, then you can more reliably ovulate because stress can delay or even prevent ovulation. Aside from that, you can't make your ovary ovulate, unfortunately.

Track your BBT monthly and try using ovulation test strips to get a feel for your cycle. Don't be alarmed if you find one month that appears to lack ovulation. If you have two months in a row like that, check in with your doctor to see if you may be hypothyroid or have other hormones problems.


Related Articles
Editor's Picks Articles
Top Ten Articles
Previous Features
Site Map





Content copyright © 2023 by Stacy Wiegman. All rights reserved.
This content was written by Stacy Wiegman. If you wish to use this content in any manner, you need written permission. Contact Stacy Wiegman for details.