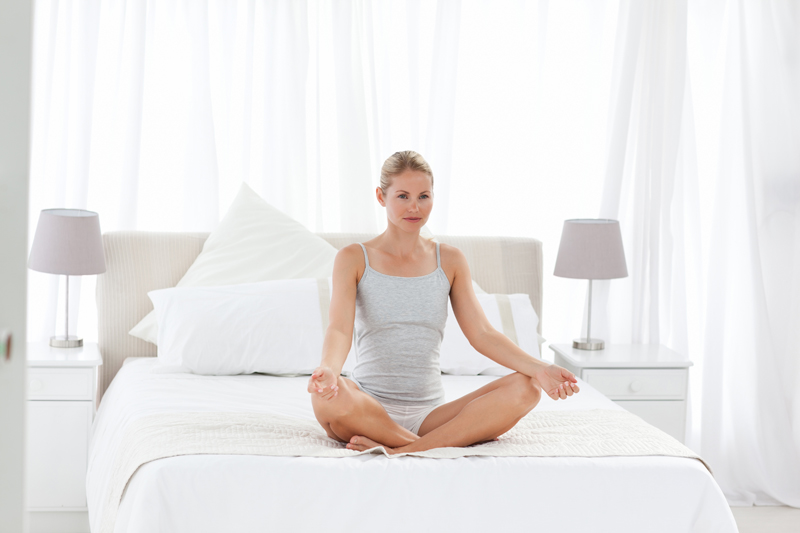 Sometimes it might feel like you must have done something wrong because you can't get pregnant when everyone else seemingly can. Is there some divine retribution that rewards some women and penalizes others?

In one word: no. Haven't we all known some really wonderful people who couldn't have children or who otherwise had bad luck--or at least what some people might consider "bad luck"?

Whether something that happens to us is bad or good is truly a matter of perspective, that's not a new concept. But how true that can be? If my father dies, how can that be a good thing? If someone gets cancer, how can that be a good thing? And if a woman who wants to bear children cannot get pregnant, how is that good?

I worked as an oncology pharmacist for several years, and some people were devastated by their diagnosis and treatment and were bitter. Others were amazingly optimistic and positive, even in the face of death. The difference was acceptance of things they can't understand.

Having been through cervical cancer, I can tell you that for a while I was very sad and cried a lot. I cried when I saw babies or heard someone was pregnant. I don't know when that changed exactly, but I know it did. I found optimism I didn't know I had before, and I just prayed that someday I would be pregnant. I had to trust that things would be okay because I didn't want to be sad anymore.

So back to the question of why God seems to make it so hard for some women, like me, and so easy for others. I don't know that He deliberately did that--he just didn't intervene in the way I wanted Him to. He did intervene by putting good doctors in my life, and for that I am grateful because a lot of women with my diagnosis are told they have to have a hysterectomy when they could have had more conservative surgery.

If you're struggling to get pregnant and are frustrated or sad, I understand! If you feel alone, I understand that, too. I can promise you that you are never alone, and God has not abandoned you. Look around and count the things in your life that are good and be grateful. A grateful heart is a heart with room in it for blessings, like babies. I can't guarantee that being grateful will bring you pregnancy, but it will make the waiting a lot better.




Related Articles
Editor's Picks Articles
Top Ten Articles
Previous Features
Site Map





Content copyright © 2023 by Stacy Wiegman. All rights reserved.
This content was written by Stacy Wiegman. If you wish to use this content in any manner, you need written permission. Contact Stacy Wiegman for details.