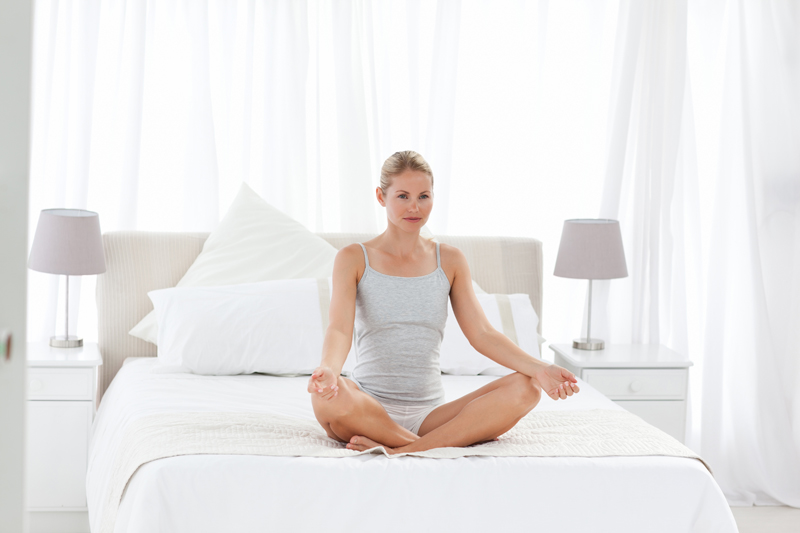 Fields of alfalfa have the sweetest smell when being harvested. It's a great crop for field rotation, too, but it turns out it can't help much with conception.

Alfalfa sprouts are great on a salad, and they have lots of protein and other vitamins. Alfalfa is a phytoestrogen, which would be helpful when estrogen is fluctuating (like it does in menopause) because phytoestrogens compete with estrogen for a spot at its receptors. The specific phytoestrogens contained in alfalfa are coumestans and isoflavones. This activity is helpful both when estrogen is high and when it is low.

How can it be helpful in both situations? Because when estrogen is high, phytoestrogens that bind the receptors block the real estrogen from binding. When estrogen is low, phytoestrogens bind with enough potency to help boost activity, but not as much as real estrogen would.

Alfalfa has other uses, such as for poor digestion and for high cholesterol. On the down side, though, it can aggravate lupus, and it can lead to changes in blood cell counts when eaten in excess. Also, pregnant women are advised to avoid or limit their dietary intake of alfalfa sprouts, mostly because alfalfa can carry listeria or salmonella.

Phytoestrogens have a useful role in menopausal symptoms or PMS. Alleviating hot flashes by balancing estrogen and reducing PMS symptoms (such as breast tenderness and bloating) can be accomplished by eating foods with phytoestrogens, like flax and alfalfa sprouts. I wouldn't recommend eating a lot because they can cause depletion of essential minerals like calcium and magnesium.

Some animal studies noted that animals fed high soy or alfalfa did not ovulate, leading to temporary infertility. It was reversible once they were fed another diet. That's pretty disturbing if you're trying to conceive!

Eating some sprouts on a salad isn't usually harmful but not very helpful either. Eat them if you like the taste, but of course, if you're pregnant, you might want to avoid them.



Related Articles
Editor's Picks Articles
Top Ten Articles
Previous Features
Site Map





Content copyright © 2023 by Stacy Wiegman. All rights reserved.
This content was written by Stacy Wiegman. If you wish to use this content in any manner, you need written permission. Contact Stacy Wiegman for details.