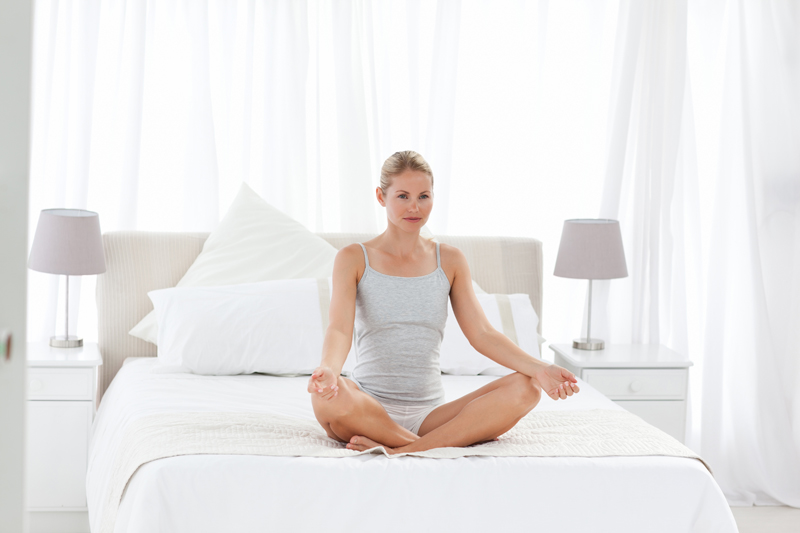 Ayurveda is an ancient medical-spiritual philosophy that, unlike Western medicine, considers the mind to be an equal component to the body in health. In that way, it is also like acupuncture that treats the whole body as a system of balances.

It is fascinating, and kind of like your "sun sign" in astrology, you have a "type" in ayurveda: kapha, pitta, vata, or a combination. The days and seasons are also divided up into phases of kapha, pitta and vata. A key component of ayurveda is food--and according to ayurveda, there are foods that help fertility. Foods like almonds, milk, walnuts, pomegranates, grapes, and seeds are particularly good.

But it's more complicated than that. Since we all have different constitutions, or basic natures, what each of us needs is different. Ayurveda calls it your "dosha." I took a quiz, and I'm a "vata." So according to the information I read, there are certain foods that are particularly good for me, like almonds and milk. I'm supposed to avoid pomegranate and red meat.

But that's also mixed in with the season and the weather because that affects each dosha differently. Some of us do better in cold versus hot weather, and if our basic type doesn't like cold weather and it's cold out, then there are things to do to balance that.

And that's how it affects fertility and conception, too. You have your basic nature with its inherent problems, and there are things to do for that. That's also like acupuncture that has its spleen deficiency or kidney deficiency, for example. In fact, reading through it, the two have a lot in common.

For a fertility diet, it emphasizes organic, fresh foods, which makes sense from any perspective. And keeping a regular sleep schedule is pretty basic advice, too. How to handle stress varies based on your dosha, and any stress-reducing techniques or foods are always valuable. And there are specific herbs that help the different doshas to remain balanced.

All of that is beyond my ability to explain it, but take a look into ayurveda to help you with conception and overall health, especially stress.



Related Articles
Editor's Picks Articles
Top Ten Articles
Previous Features
Site Map





Content copyright © 2023 by Stacy Wiegman. All rights reserved.
This content was written by Stacy Wiegman. If you wish to use this content in any manner, you need written permission. Contact Stacy Wiegman for details.