Foot massage and conception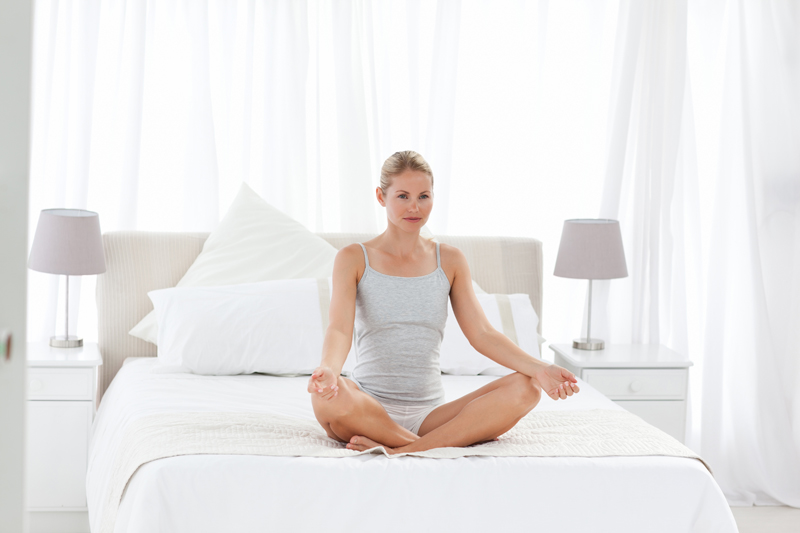 Pop your puppies up and massage them to help you conceive! Sound crazy? Let's talk about all the pressure points on your feet.

Your feet are simply covered with pressure points. Your heel, in particular, has the reproductive gland pressure point. Because the kidney and bladder are also key for fertility, the kidney points on the feet are right in the middle of the sole. The bladder points are right above the heel on the big toe side of the sole.

Here's what you do: first, wash your feet in warm water, and sit and soak them for about 30 minutes. Cold feet indicate a kidney deficiency, so if you tend to have cold feet, try to warm them up nightly before bedtime. Not only will you sleep better, but you will help strengthen your kidneys, which become deficient as women age.

Now that your feet are warmed up, massage your left foot first. Take both hands and stroke your feet with your fingers and let yourself relax. Foot massage is incredible for stress relief. If you need to, use a little bit of massage oil so that your fingers move smoothly over your feet, but not too much to be really slippery.

Find your kidney point in the middle of the sole. How do you know where it is? It's roughly in the middle of the foot, but you can also tell because the point will feel softer or slightly painful when you press on it. Don't worry that you have the wrong location--massage in the approximate area if you don't find a sensitive point, and you're good enough. Pressure points are more obvious when that particular system is more deficient.

Press on the kidney point, then drag your finger down and across to the bladder point, back and forth a few times. Then tap strongly on the reproductive point on your heel.

By doing so, you are stimulating your system to support the deficiencies and balance your entire body. I've been told that one pressure point to avoid during pregnancy is in the webbing between your big toe and first toe. Once you are pregnant, talk to an acupuncturist about other points to avoid, but since acupressure is gentler than acupuncture, it is difficult to do anything wrong. Have fun and relax!


Related Articles
Editor's Picks Articles
Top Ten Articles
Previous Features
Site Map





Content copyright © 2023 by Stacy Wiegman. All rights reserved.
This content was written by Stacy Wiegman. If you wish to use this content in any manner, you need written permission. Contact Stacy Wiegman for details.