Morning intercourse and conception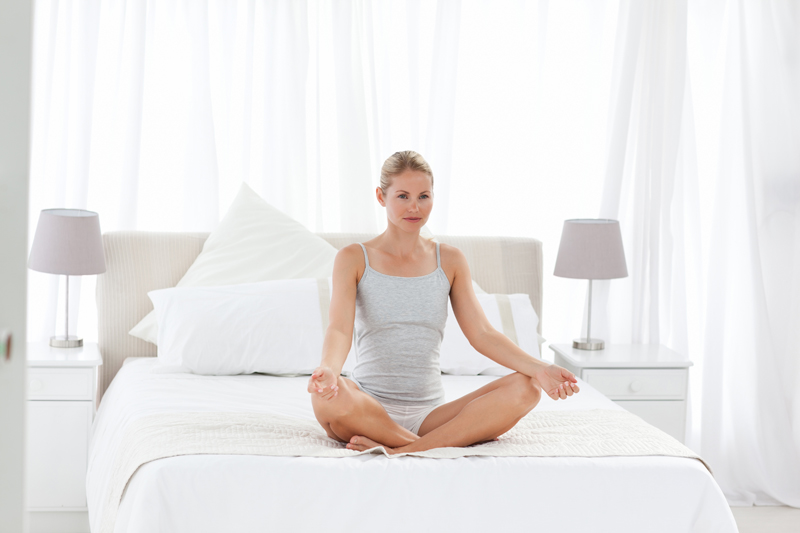 You might read in a few places that sperm counts are higher in the morning. I can buy that considering that if a man did not have sex the night before, he has all that sperm just waiting by the morning! But, actually, the quantity of sperm is not that different throughout the day.

Sperm counts vary some depending on the time of day, but not by an amount that matters. What does matter is that there is at least enough sperm with enough motility to do the job. That means that men should refrain from masturbating, which is just a waste of sperm after all. As long as a man has no known sperm deficiencies, time of day should not have an impact.

Couples should also have intercourse just once a day, again to preserve sperm counts. If you're trying to time things just right, use the ovulation predictor kits, and time your sexual activity for any time that day that it indicates ovulation.

But one thing can work to your advantage where mornings are concerned. It is a normal phenomenon for a man to wake up with an erection, called tumescence. In fact, when diagnosing erectile dysfunction or impotence, that is one of the questions the doctor will ask. If a man does have a normal morning erection, then the problem could be stress rather than a physical cause.

I say this can work to your advantage because if the pressure of baby-making is getting to your partner so that he has trouble getting or maintaining an erection, then, voila, the morning may be your answer! When you wake up, take notice if your partner has also, um, woken up. If so, get busy! I doubt any man would mind being woken up in the middle of that.

Stress is a problem for couples trying to conceive in many ways. It makes your every day focus that of "when am I ovulating?" and "did it work this time?" For men, they may feel inadequate that it's taking so long to conceive. He may also feel like he's letting his partner down when another unsuccessful month rolls around. As long as you are both healthy, then it's usually just a matter of time before conception occurs. And then you'll be asking different questions like "how are we going to decorate the nursery" and "you want to name our baby WHAT??"


Related Articles
Editor's Picks Articles
Top Ten Articles
Previous Features
Site Map





Content copyright © 2023 by Stacy Wiegman. All rights reserved.
This content was written by Stacy Wiegman. If you wish to use this content in any manner, you need written permission. Contact Stacy Wiegman for details.