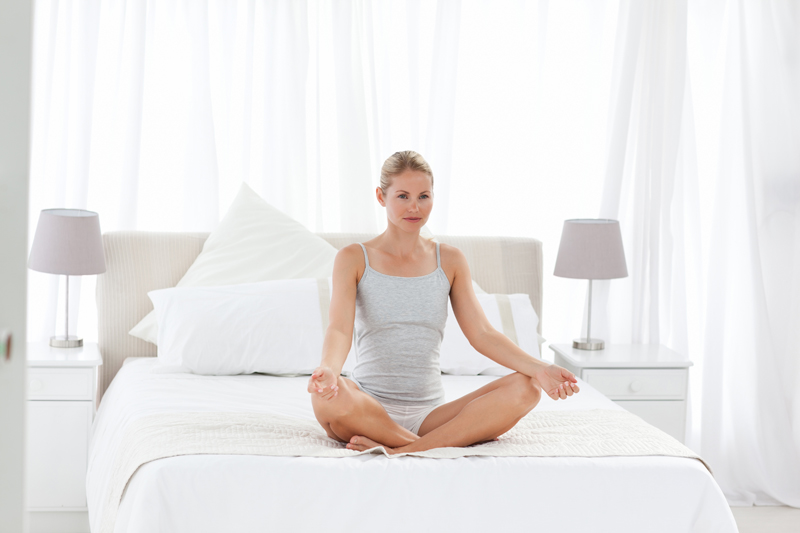 Leptin receptors are mostly found in fat tissue, but researchers have found a receptor for leptin in endometrial tissue. It has also been discovered that leptin levels rise during the follicular phase in pre-menopausal women and fall during your period. Additionally, researchers have found in a small group of women who were sub-fertile that they lacked the leptin receptor in the endometrium.

All of this information points to a possible link between the leptin receptor and the ability to conceive. Leptin may play a role in preparing the endometrium for successful implantation. In order for implantation to occur, the endometrium must change after ovulation and grow in a certain pattern. Perhaps leptin promotes this differentiation of the tissue.

Technically, leptin is a hormone, and it serves as an appetite regulator. It works both ways, though. If your body fat is low, you will have low levels of leptin, and that will be a signal to your brain to shut down "non-essential functions," like ovulation.

Some research in women athletes who stopped menstruating and ovulating because of how much they exercise demonstrated the power of leptin. After a few months of supplementation with leptin, they began ovulating again.

That's all well and good in thin, athletic women, but what about other normal women who ovulate irregularly, like women with PCOS? That is not so clear. Some research has shown that leptin levels are high in PCOS, so if leptin is the key to ovulation, then they should have normal ovulation. However, while leptin levels may be high, there may be a problem with the receptors. In other words, their leptin receptors are defective. That will require further studies.

Leptin is not available commercially as a supplement yet. For now, it is still investigational. If you think leptin may help you, find a research center that is studying it in fertility. Again, the best advice is to get healthy and exercise moderately in order to get pregnant.








Related Articles
Editor's Picks Articles
Top Ten Articles
Previous Features
Site Map





Content copyright © 2022 by Stacy Wiegman. All rights reserved.
This content was written by Stacy Wiegman. If you wish to use this content in any manner, you need written permission. Contact Stacy Wiegman for details.