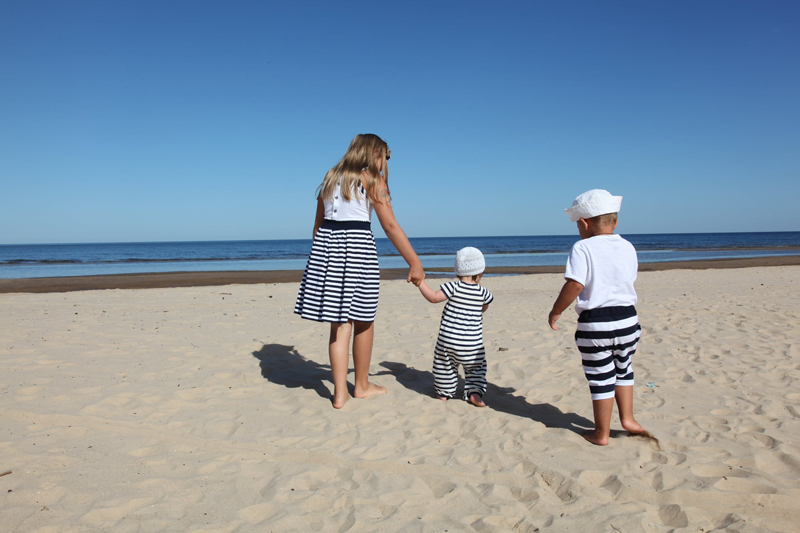 Flying was expensive enough before you had kids right? Now that you have extra tickets to buy, the cost of flying can make traveling to distant places seem impossible. Don't despair. With careful planning you may be able to swing your dream trip after all.

Seven Tips for Saving on Airfare

1. Stay fairly local: Generally the farther away you fly, the higher your ticket price will be. If your budget is tight, look at destinations that are just a little farther than you can comfortably drive. If you have your heart set on a far-flung destination, don't give up. Airfare sales, especially in the off-season, may cause an international fare to drop lower than a domestic one.

2. Start your search early: Start searching for airfares a few months ahead of your trip, keeping in mind that fares will probably fluctuate several times before your departure. Don't wait too long if your family wants to sit together on the plane; the last seats left may be all middle seats.

3. Seek out alternative airports: Many airfare search engines will allow you to search for fares at your primary airport and nearby airports. Sometimes the savings from using an alternative airport can be hundreds of dollars. If you don't mind driving a bit out of the way, you could save big. Be flexible in your travel plans, by flying into an alternative airport you may be able to spend an extra night in a place you wouldn't have visited otherwise (without spending more money).

4. Fly midweek: The standard advice is that flying is cheaper if you can fly on a Tuesday or Wednesday and stay over a Saturday. This doesn't always hold true though, so it pays to be flexible with your dates. Search for airfares using the "flexible date" option if available, or try shifting your dates by a day or two to see if the fare drops.

5. Check fares frequently: Bookmark airfare search engines like Expedia and Travelocity, as well as airlines that fly to your destination. Try to check these sites daily when you're in the market for tickets. Fares change frequently (sometimes several times a day) and without notice.

6. Jump on a good fare when you see it: Decide ahead of time what you're willing to spend on airfare. When you find tickets within your budget, buy them immediately. Fares change quickly, and a fare you saw in the morning may be gone by the afternoon. If you see a good price through a booking engine such as Expedia, check the airline's website to see if they are matching it. It's usually best to book directly through the airline if possible.

7. Continue to check fares after you've purchased: After you've purchased your tickets, continue to keep an eye on the fares. If they drop further, some airlines will issue you a credit for the difference, especially if it's a large difference.

Good Luck with your search!

You Should Also Read:
Ten Tips for Getting Around the Airport with Kids
Saving Money on Rental Cars
Saving Money for Your Family Vacation


Related Articles
Editor's Picks Articles
Top Ten Articles
Previous Features
Site Map





Content copyright © 2023 by Kimberly Misra. All rights reserved.
This content was written by Kimberly Misra. If you wish to use this content in any manner, you need written permission. Contact Tiffiny Spire for details.