Lost Pregnancy, A Loss of Faith?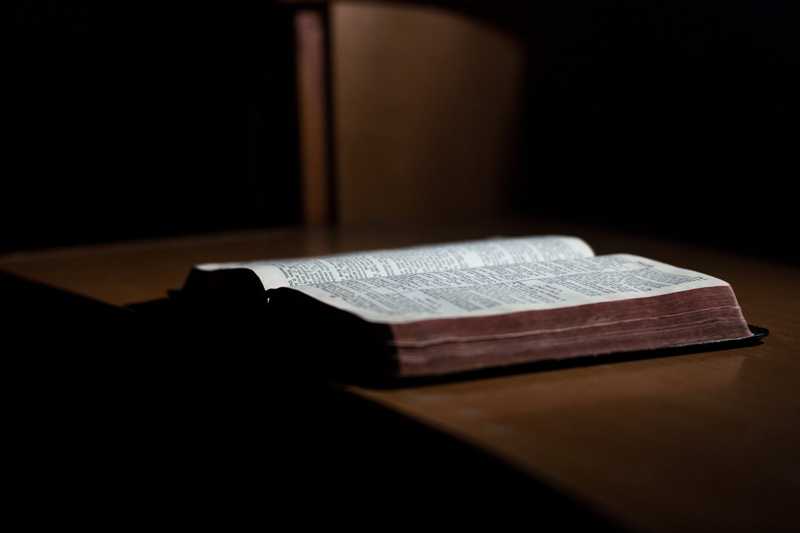 All too often in the midst of anguish we rush to judge God or rule that he is not there. Yet I have learned through my trials that there often needs to be a waiting period before we assess God's presence in our life.

Last night the sister missionaries stopped by my home to use the phone to schedule an appointment. While they were there, the one sister shared with me concern about her friend back home. The friend, married for only one year, had just lost her pregnancy: she had been pregnant with twins.

The missionary, knowing I had had a baby die, wanted to know what to say. I shared with her that at times the best words are simply, "I don't have the words to take away the pain. But I am here for you." In other words, speak honestly. For there truly is only One who can understand and deal with anguish that deep.

Regardless of whether the experience is that of death, illness, abuse, etc., we are often speechless when our friends and loved ones have been slammed with an excruciating experience. We, and they, are left reeling from the impact. My concern I shared with the missionary was the misjudgment that often follows. When in pain, we misjudge the Lord and who He is, saying, "How could He let this happen to _____ (fill in the blank with "me" or "her" or "them")?"

Another experience came to my mind as I contemplated the missionary's desire to say the "right thing." A friend of ours, many years ago, suddenly had a flat tire on a lonely stretch of highway in California. And much like the unfortunate traveler in the Good Samaritan parable, our friend was horribly beaten and left by the side of the highway to die. All for a few dollars in his wallet. As in the ancient traveler's case, another good Samaritan found our friend and saved his life by providing immediate assistance. But our friend now has lived for years with a mental handicap that makes it impossible for him to work. His wife had to become the breadwinner. How fair is that?

Some say, "How could God let (blank) happen?" They then rush to judgement as to God's nature or his literal presence in this world. Yet in my experience, time is the missing piece to an accurate understanding of God's nature and purposes. All too often when we're reeling from a "blow" of a sorrow-full experience, our vision is blurred...a little like when playing the pinata game. Blindfolded, whirling around, we try desperately to hit the pinata.

I shared with the concerned missionary last night that when we are doubled over in pain emotionally or spiritually, it is not the best time to assess God's wisdom or his hand in our life. It may take years to understand the experience and its ramifications. Then again, it may not be understood in this life at all. We are spiritual beings having a temporal experience. It is impossible for us to see clearly all things in this life. The apostle Paul spoke to this when he stated, "For now we see through a glass, darkly; but then face to face: now I know in part; but then shall I know even as also I am known." (1 Cor. 13:12)

Soon after my baby died, I heard of another girl who also lost her baby to SIDS within the same month. She became so angry at God that she left her husband and her faith. I submit she made a grevious and premature assessment of God's hand.

I don't have all the answers why at times we suffer. My experiences have been varied and many. But this much I know. Just as the apostle Paul stated, our earthly vision is not clear. Our perspective is too narrow. We are mortal and cannot see down the road much farther than tomorrow. How premature, then, to harshly judge the creator of this world.

Evil does exist. Death exists. Illness exists. A myriad of experiences exist which we would refuse, if given the chance. Someday we will understand why they are part of this mortal probation. But for me, within each of these experiences lies the opportunity to come to the Lord, rely upon Him, and truly learn who he is and what He is about in my favor. Those who have sought him, speak of the experience in hushed tones. Who am I then, to judge them in their joy? Just because I may not have had yet the same reverential moment after my pain, does not imply it cannot be mine. The prize goes to those who try.

And so I shared with our dear missionary last night to write a letter to her friend from the heart. To speak honestly and share that she doesn't have the words to take away the sorrow that comes from death. That there is only one individual in this world who can do that. And what a shame it would be to prematurely judge the Son of God and our Father in Heaven as beings not worthy of our devotion.

Isaiah quoted the Lord as his prophet: "Assemble yourselves and come;....Tell ye, and bring them near;...there is no God else beside me; a just God and a Saviour;...Look unto me, and be ye saved,..." (Isaiah 45: 20-23). The prophet states that one day "every knee shall bow, every tongue shall swear..." that he is the Christ, the savior of the world. (Isaiah 45:23) How much better will I feel when I learn that, in addition to being my Savior, He has also been my friend in more ways than I could see while walking through this earthly veil of tears.

One day we will see Him (and us) clearly. And we have been promised that that moment can be joyous, that all tears will be wiped away, all evil will be gone, and all sorrows will be compensated for. That is the day for which I live.


Related Articles
Editor's Picks Articles
Top Ten Articles
Previous Features
Site Map





Content copyright © 2022 by C.S. Bezas. All rights reserved.
This content was written by C.S. Bezas. If you wish to use this content in any manner, you need written permission. Contact C.S. Bezas for details.