Fracking Impact on the Planet and Animal Health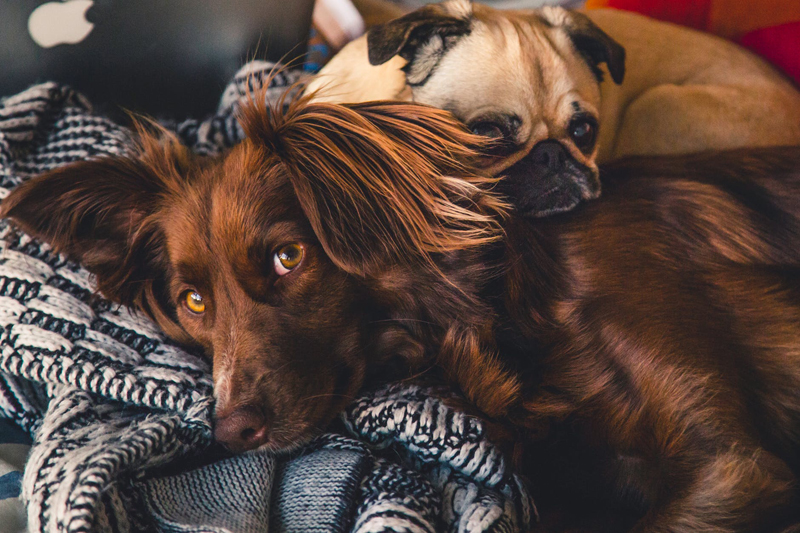 Reports suggest that Mother Nature is not fracking around with animal, human health, or the planet. At some juncture, we must ask ourselves at what point does evidence of harm produce a definitive need for corrective action. Particularly, since people never leave the comfort of the unaccountable outlook that "we were unaware to the gravity of the situation."
The magnitude behind the destructive nature of humankind speaks to more immediate concerns than ecological destruction. It speaks to ensuring access to energy resources to keep modern societies affordable and functioning. It is when these two thoughts are joined, that people should reexamine the boundaries of human actions. People, whether acting as part of an industry, government, or individual, have endeavored to embrace the concept that it is acceptable to destroy ecological diversity and stability for fading energy resources that are no longer cost effective. In other words, we are dabbling in the futility of denial rather than bringing forth our creative ingenuity and resolving an undying problem. Therefore, the logic of survival dictates that other renewable means of generating cheap energy must be actively pursued, instead of the never-ending procrastination that is encouraged by our global energy system and governments. Fossil fuels are steadily moving to the same fate as the dinosaur. There is no need for extravagant explanations as to why we should continue to destroy waning resources. It is finite and expensive. Any sound business model would direct shareholders to stay clear of such a limited and shortsighted proposal.
Animals routinely expose themselves to groundwater and soil samples that humans might otherwise attempt to avoid. Many species of animal have frequent reproductive cycles, which help scientists to understand the nature of evolving man-made hazards. The empirical evidence suggests that the fates that befall the animal kingdom are the inevitability for humans, without prompt, decisive, and long-term corrective action. The existence of nondisclosure agreements allow hazardous practices like fracking to go largely unreported, leaving communities in the dark about health hazards. This leaves researchers to test air, water, and soil samples and measure them against the rapid depletion of wildlife, animal, and livestock. In large part, these hazardous survey sites have become more prevalent because the United States supports increased and aggressive drilling. Perhaps more disturbing is the reality that America allows fracking industries to keep the precise toxic concoction a secret, removing such companies from legal liability while infringing on the rights of citizens to make informed choices about their living environment. Where researchers notice the highest levels of concentrated toxins is within livestock populations, with cattle showing the most long-term negative health impact. Horses, deer, and canines exhibit frail bodies, neurological degradation, and an increase in skin, bladder, and intestinal illnesses. Of equal concern is the knowledge that fish populations not within fracking communities have experienced sudden death tolls from tailing ponds exposure. Studies indicate that without the implementation of clean energy sources, fracking communities will continue to grow in size and serve no greater purpose than de facto research sites to study the effects of environmental toxicology.
Inclement weather and storm waters allow toxic chemical compounds found in tailings ponds to mix in with water sources presumed clean because they are outside of the fracking community. Additionally, the United States Geological Service has tied fracking to the dramatic rise in earthquakes. At the beginning of the 21
st
century, it was common for the central plains to only average 21 events within a year. However, by 2011 that number increased to 188 episodes.
Surely, we are not so limited in thought to believe that dirty energy sources are the only means of energy provided to us by the planet or the universe. So why do we continue to allow these destructive fuel conglomerations to run roughshod over the global community when clean, Green energy resources exist? For those interested in adding their voice to productive environmental change, sign the
Stop Fracking Us Over petition.
This is Deb Duxbury, for Animal Life, reminding you to please spay or neuter your pet.
You Should Also Read:
Animals Threatened by Tar Sands Corporate Practice
Fossil Fuels Affect Core Aquatic Life
Tar Sands Extraction Mutates Animal Life


Related Articles
Editor's Picks Articles
Top Ten Articles
Previous Features
Site Map



Follow @WildlifeWelfare
Tweet





Content copyright © 2022 by Deb Duxbury. All rights reserved.
This content was written by Deb Duxbury. If you wish to use this content in any manner, you need written permission. Contact Deb Duxbury for details.