Biomimicry Changes How We Learn from Nature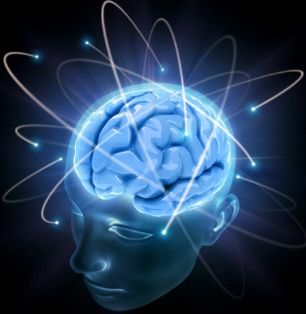 With the rapid emergence of changing climate patterns, and the pervasiveness of species extinction, rests a common frustration. What can be done as an effective course correction? People worry about remaining prosperous, but do not fully grasp that prosperity relies on a working relationship with the planet. Researchers discovered that the answer most likely rests in simply modifying how people approach nature for remedies.
Biomimicry involves researching nature's systems of checks and balances, and learning to solve a problem by looking at it from the inside out, rather than the other way around. Many people look at a termite mound and cringe, seeing nothing more than a nuisance factor. However, when the perspective of biomimicry is applied we learn the importance of natural ventilation to regulate heating and cooling issues. When curiosity about the functions of these tubular mounds took hold, scientists discovered that these mounds have an intricate air pocket system throughout, which allows for natural temperature regulation, even under the most extreme climate conditions.
Biomimicry allows people to study nature from an organic perspective, rather than from a dissected approach. This advanced mode of thinking allows us to construct environmentally friendly bio-adaptive buildings, helps the medical field streamline prosthetic advancement, and is critical towards the harvesting of green energy. Biologist, Jane Benyus, argues that most hardware could be made from five naturally occurring polymers, rather than the toxic compounds used to make plastic products, which would go a long way towards decreasing the pollution problem. Researchers applied the biomimicry outlook when exploring the humpback whale. It was discovered that these cetaceans gain significant lift out of the water because of the bumps located along the edges of their flippers. The application of this knowledge is being applied towards airline and industrial fan modifications.
Benyus states that applying a modified perspective, which encourages people to understand that humans are a part of nature and not separate from it, ultimately redesigns how governments, corporations, and individuals assimilate fresh thinking to otherwise troubling manufacturing conundrums. As biomimicry increases in popularity, the hope is that humans will be able to undo the toxic mistakes brought on by the Industrial Revolution, simply by following nature's design plans. Essentially, biomimicry follows a basic rule of thumb, in that natural answers already exist to fix our problems, so why reinvent toxic outcomes when they are avoidable. In this manner, people create sustainable solutions, allowing for a more harmonious existence with other living organisms, while working with the planet instead of fighting her.
Key components towards making biomimicry a global reality is a shift in education, the restructuring of preconceived notions, and the expectation for people to engage in the task of critical thinking. Imagine the amount of groundbreaking, Earth-friendly solutions that could be discovered by simply exposing elementary school children to explore the world through this holistic lens.
For those interested in expanding educational horizons, visit the
Biomimicry Educational Network.
This is Deb Duxbury, for Animal Life, reminding you to please spay or neuter your pet.
You Should Also Read:
Innovative Measure to Clean Oceans
The Earth Day Canopy Project
Back From the Future


Related Articles
Editor's Picks Articles
Top Ten Articles
Previous Features
Site Map



Follow @WildlifeWelfare
Tweet





Content copyright © 2022 by Deb Duxbury. All rights reserved.
This content was written by Deb Duxbury. If you wish to use this content in any manner, you need written permission. Contact Deb Duxbury for details.