Antarctic Animals and Environmental Awareness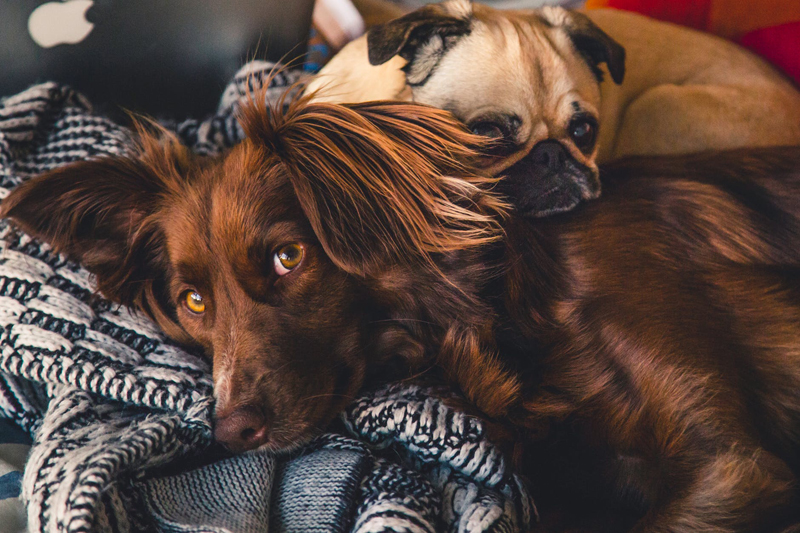 Many people are unaware that 25 countries meet behind firmly closed doors to discuss the fate of Antarctica. One would like to entertain the thought that these meetings are about ecological preservation and enough information is "leaked" to the media about scientific research to intonate that is the case. However, when we remove the rose colored glasses a significant question lingers. Why is there a media blackout on what is intended for the Antarctic region if there is no malicious intent? In a time when the resources of the Arctic region are being excised, from oil drilling in Alaska to the Tar Sands ripping through countless protected habitats, wouldn't this be the opportune time for these countries to standup and say that they are listening?
There are several countries on the Commission for the Conservation of Antarctic Marine Living Resources (CCAMLR) that could easily be perceived as governments in favor of planetary destruction for profit and view the planet as nothing more than an enormous industrial conglomeration.
The United States of America:
The historical track record of this country leaves something to be desired. There are numerous acts in place to give the appearance that environmental and animal welfare issues are a priority. However, put a special interest check in the government's hands and watch the flexibility of those acts. The USA is considering the construction of toxic tailing ponds in Bristol Bay, Alaska that would endanger protected cetaceans all the way to enticing Canada to run bitumen throughout the agricultural heartland of the country for China's benefit. This scheme is not only dangerous to North America but has been evidenced as a planetary killer.
Russia:
This country is so complacent towards environmental concerns that it does not log, track, or clean oil spills. With only voluntary reports, Russia ranks as the country highest in oil related catastrophes. Conservative estimates reports spillage at 5 million tons a year, which is equivalent to one Deepwater Horizon event every two months. With the reporting system voluntary, Russian scientists and environmental specialists believe a more accurate number to be closer to 20 million tons each year, as any incident reported as less than 8 tons is not subject to fines or investigation. Annually, Russian rivers carry nearly 500,000 tons of spilled oil throughout waterway infrastructures. These rivers flow directly into the Arctic causing extinction of animal species that rivals acts of genocide.
China:
China is one of the most notorious countries for the inhumane treatment of animals and children. Economists and environmentalists alike believe that to secure a more stable global economy and future, consumers should stop purchasing items made in China. This country has contracted Canada to strip bitumen from Alberta's Tar Sands and has encouraged the creation of pipelines that would run through lawfully protected animal reserves, bodies of water, and agricultural nerve centers necessary for global food resources in order to satisfy their own needs irrespective of the damage it causes to others.
Australia and New Zealand:
These countries could have been looked upon as the Gatekeepers of Antarctica. Each year cetaceans, birds, and fish migrate from Antarctica to the waterways of Australia and New Zealand for the nutrient rich bounty found there. Unfortunately, these governments have turned their focus towards oil profits and placed incumbent ecological responsibilities on the back burner by auctioning off protected water habitats to the highest oil industry bidders.
The European Union:
The countries of France, Germany, United Kingdom, Spain, Sweden, Belgium, Poland, and Italy are effectively afforded two votes. One as a member of the European Union and one for each country, as both the European Union and these nations sit on the CCAMLR board of members. The high profile, sketchy practices of British Petroleum (BP) falls within this conglomeration.
Brazil:
With great global disappointment, this nation has taken to stripping nature's perfect biosphere, the rainforest. If this country is not stopped it is expected that by 2020 more than 90 percent of the rainforest will be leveled to make way for logging, mining, and oil industries. It is calculated that 137 species of plants and animals, which provide health cures and sustenance, go extinct each day from rainforest deforestation.
These countries have been appointed the guardians of the Antarctic region. The self-serving interests of these countries over ecological stability are well documented. Concern for the continued welfare and autonomy of the South Pole led to the creation of the Antarctic Ocean Alliance (AOA). The purpose of this alliance is to let these governments know that the world is actively watching their actions.
AOA has submitted a detailed layout of why the waters of Antarctica must be protected from industrialization and are asking the global community to lend their voices and let these countries know that people intend to hold them accountable for their dealings. Globally, we have the opportunity to stop a catastrophe before it starts. This method of deductive problem solving is far more effective than chasing behind each dilemma after the fact and hoping for the best. These countries need to clearly hear that it is necessary to leave Antarctica an industrialization-free zone.
For those interested, join and sign the
Protect Antarctic Animals From Industrialization Initiative.
You Should Also Read:
Pebble Mine of Bristol Bay Endangers Whales
Tar Sands Extraction Mutates Animal Life
Clean Water for Healthy Animals


Related Articles
Editor's Picks Articles
Top Ten Articles
Previous Features
Site Map



Follow @WildlifeWelfare
Tweet





Content copyright © 2022 by Deb Duxbury. All rights reserved.
This content was written by Deb Duxbury. If you wish to use this content in any manner, you need written permission. Contact Deb Duxbury for details.