Betsy DeVos's Dream Budget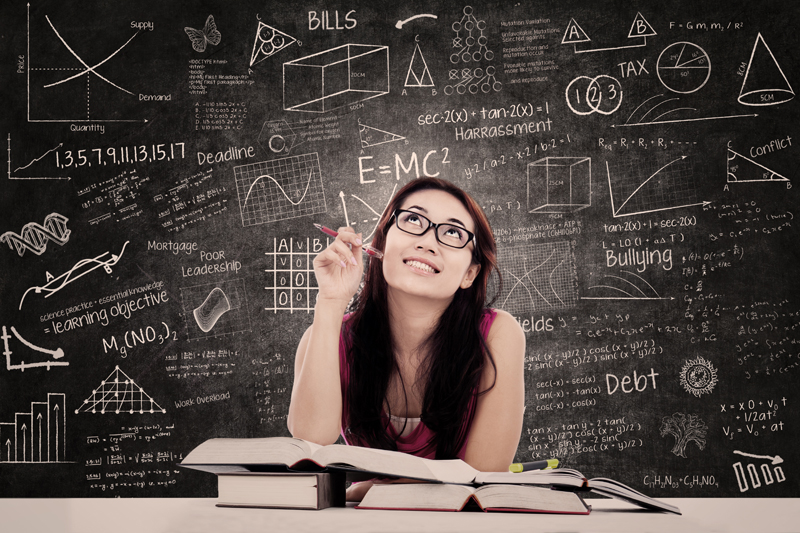 The Senate Labor-HHS-Education Appropriations Subcommittee has the last word on federal educational funding, so Secretary of Education Betsy DeVos went to them to present her budget requests for fiscal 2018.

DeVos met with the subcommittee on June 6, 2017 and asked for a $9.2 billion cut.

I wonder how often appropriations committee members are asked for less money.

The DOJ budget for 2017 was $68.2 billion. DeVos's requested cut would reduce that amount to $59 billion for fiscal 2018. Secretary DeVos did request an additional $1.4 billion for "school choice" programs for vouchers and charter schools.

Although the subcommittee is chaired by a Republican senator, Roy Blunt of Missouri, DeVos's request was not met with enthusiasm. Blunt said that students would be hurt if programs that promoted career and technical education and helped disadvantaged students attend college were cut.

Here are some of the things that are in the Secretary's budget.

Eliminate $2.1 billion in funding for teacher professional development and support, which could pay the salaries of more than 35,000 teachers.

Eliminate $1.2 billion for after-school programs, which support working families and serve 1.6 million students.

Zero out funding for arts
Zero out funding for foreign language
Zero out funding for science
Zero out funding for technology
Zero out funding for engineering
Zero out funding for math
Zero out funding for literacy
Zero out fundingfor history and civics
Zero out funding for gifted programs
Zero out funding for mental health
Zero out funding for bullying prevention
Zero out funding for enrichment programs
Cut $12 million in funding for the Special Olympics

In order to fund her plans for vouchers and charter schools, DeVos wishes to alter the mission of the the bipartisan Education Innovation and Research Program from a way to use research and innovation to improve the existing public schools to a means of funneling tax money to private schools, including religious schools.

DeVos's cuts also apply to the running of the Department of Education. She wants to cut the staff at the Office for Civil Rights by ten percent. This office is responsible for ensuring equal access to education and promoting educational excellence through vigorous enforcement of civil rights in our nation's schools.

OCR is one of the largest federal civil rights agencies in the United States, with a staff of approximately 650 attorneys, investigators, and staff. It may be a good idea to cut the staff. Still, since 2005, the number of complaints received by the OCR has multiplied big time. During the 2015 fiscal year, the Office received 10,392 complaints, as compared with 5,533 in 2005.

One of DeVos's budgeted expenses that has nothing to do with education or civil rights is the cost of protecting her.

Although the DOJ has a security staff, DeVos does not use it. Instead, she prefers to employ a detachment of federal marshals. So far, in eight months, this special detail has cost taxpayers $8 million. Unless Congress does something to alter the arrangement, DeVos's special detail will account for about $48 million during the next four years.

I wish I could be Secretary of Education. I think I could improve the public schools without selling them out to special interests and the business sector.




Related Articles
Editor's Picks Articles
Top Ten Articles
Previous Features
Site Map





Content copyright © 2023 by Maeve Maddox. All rights reserved.
This content was written by Maeve Maddox. If you wish to use this content in any manner, you need written permission. Contact Maeve Maddox for details.