Birth Order Personalities – Oldest Child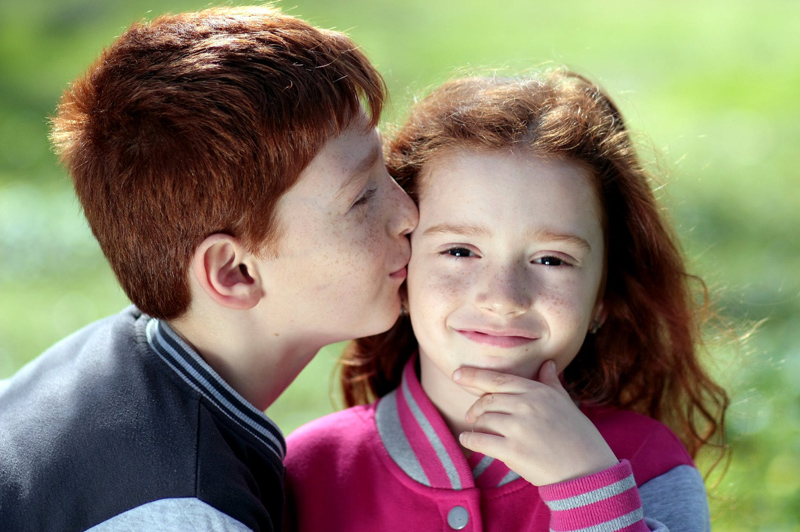 The birth order premise as theorized by psychiatrist Alfred Adler is based on the classification of children within the social dynamics of their order of birth. The oldest child has long been identified as the one thrust in the role of leader for his or her siblings. In addition, they are also seen as responsible and authoritarian. The power given to them by their parents in order for them to function as a surrogate parent is not only accepted in most cases but also treasured. However, the position of first born, which is often looked upon as the favorite by the other siblings, can also be a lonely and difficult place where one sibling must stand all on their own.
Being the only child for a time, the first born is generally spoiled. However, unlike the only child, the first born eventually suffers "dethronement" when the second child comes along. For some firstborns, suddenly having to share their parent's love and attention is an adjustment that is difficult to make, especially at a very young age. The effects of "dethronement" or feeling replaced can be varied as well as far reaching, even into adulthood.
For instance, firstborns may become resentful towards his or her younger sibling. This can trigger unacceptable behaviors including regression (acting like a baby to get attention) which can manifest itself as neediness if it carries into adulthood. Other unwanted behavior could be aggression towards the second born and disobedience or "acting out" with the parents. The challenge for parents is learning how to address these behaviors without rewarding them. Also, parents will need to respond effectively as soon as possible. If not, relationships between the siblings as well as within the family in general could be jeopardized.
Another difficulty for firstborns is adapting to the role of the surrogate parent. Many times the oldest child is still learning how to be responsible for themselves, yet they are still required to be responsible for their younger siblings. They may feel forced to give up parts of their childhood and to mature quickly out of necessity. They are usually more aware of rules and boundaries and strive to remain in control. Although the burden of responsibility can be heavy, the maturity and self discipline of firstborns can serve them well throughout their lives.
However, even if resentment sets in, many firstborns still relish in their position as number one. Often the expectations of the parents can be stressful, but after their "dethronement", they may find satisfaction in discovering their position is a way to get and even keep the spotlight again. Many times they not only make a great effort to live up to their parent's expectations, but their goal is to
exceed
expectations and set the standard for their younger siblings.
Interestingly enough, these personality traits (overachiever, responsible leader, authoritarian, spoiled, resentful of other siblings and display neediness for attention) may aptly describe many firstborns, but as many researchers will point out, there are many exceptions. An individual, in an individual family, will always have an individual personality that cannot definitively be categorized. While that is true, Alfred Adler may have been on to something -
even if it is only a theory
.
Birth Order information now available in the e-book
Birth Order and Parenting
You Should Also Read:
The Birth Order Theory


Related Articles
Editor's Picks Articles
Top Ten Articles
Previous Features
Site Map





Content copyright © 2023 by Nina Guilbeau. All rights reserved.
This content was written by Nina Guilbeau. If you wish to use this content in any manner, you need written permission. Contact Nina Guilbeau for details.