The Bully Victim and Bystander Personalities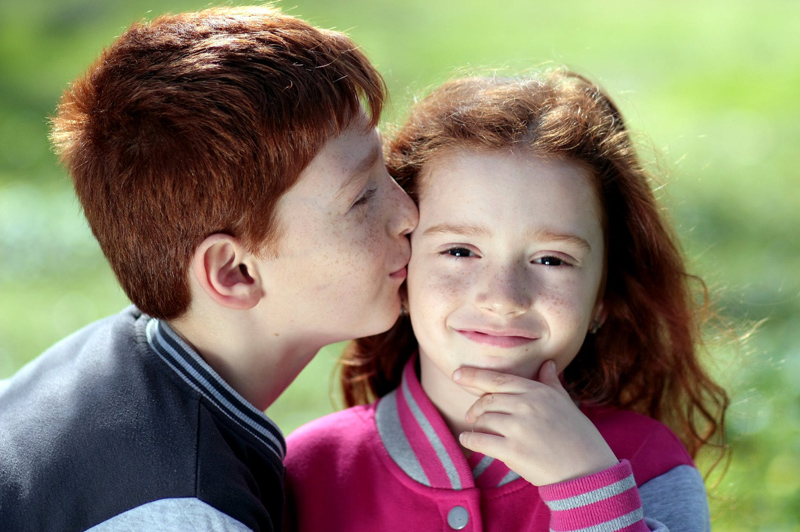 In order for the act of bullying to be complete, a bully needs to choose a victim and in many cases prefers bystanders to mark the occasions. The reason one child becomes a target for bullies over another child will vary, much like the bullies themselves. However, do the victims have a common likeness? Is there such a thing as the "victim personality"?
According to the Journal of the American Medical Association (vol 285), international researchers and the study of Dan Olweus, a research professor of psychology, bully victims many times have the following characteristics in common:
• They have trouble adjusting to their environment
• They have greater difficulty making friends, socially isolated, have poor interpersonal skills
• More nervous about new situations
• Often seem anxious, experience mannerisms of depression and loneliness
• Poor self-concept, lacks confidence
• May be physically smaller or appear weaker than their peers
• Believe they cannot control their environment
These characteristics have been used to describe bully victims as
Passive Victims
or those who do not directly provoke bullies. It is believed that these traits can be attributed to both the
reason
for their victimization as well as the
result
of their victimization.
Signs of Victimization include:
•
Physical Evidence
: torn ripped clothes, cuts or bruises, missing or damaged personal items or school supplies
•
Personality Change
: seems unhappy, becomes a loner, no friendly interaction with even one good friend, becomes depressed, mood swings
•
Lack of Social Interaction
: disengaged from school activities, no social contacts via phone or home visits
•
Odd or Changed Behavior
: reluctant to go to school (makes excuses), health issues such as headaches and stomach aches, wets bed, change route to and from school
A second type of the bully victim has been classified by Olweus as the
Provocative Victim
or those who behave in ways to provoke negative responses to them. They may be the kid that no one wants to be around because of their ability to arouse irritation or anger in those around them. They display characteristics such as off task behavior, hostility and a disruptive restlessness. While this is a smaller group of victims, it is necessary to be aware that these children may possess a disability of some sort, ADD for instance, and need professional intervention.
A subgroup of victims to bullying is the
Vicarious Victims
, which are those who are affected by witnessing or having knowledge of bullying incidents. They often have feelings of fear, discomfort, guilt or helplessness, and they worry about becoming targets themselves. These victims are also called bystanders, but they are only one category of the bystander's group, which is by far the largest participant of bullying incidents.
Bystanders can be vicarious victims, vicarious bullies or disengaged, depending on how they feel about the bullying – against it, for it or neutral. However, the actions or inactions of these bystanders can either help to stop bullying or perpetuate it. There are now programs in schools and communities to help stop bullying and it includes identifying roles for bystanders.
What Parent Can Do
• Engage the school – find out about the anti-bullying programs the school has and work to make them better! Look for local and national resources and programs available. (ex.
Stop Bullying Now
)
• Make teachers and school administrators aware- some teachers are either not aware or trivialize the bullying amongst students, however their participation in stopping bullying behavior in school is crucial.
• Work the programs – once you find a program, whether it is local, national or online, work the adult portion which includes education on bullying as well as actions you can take as a parent or adult.
• Encourage your children to seek adult help for any bullying issues as soon as they begin, whether they are direct victims or bystanders. Assure them that it's not tattling or snitching, but rather helping to create a safe environment.
• Seek professional help – your child may need someone to talk to, or in the case of the Provocative Victim, medical intervention.
What Victims/Bystanders Can Do
• If they feel safe, stand up to the bully. Calmly tell them to stop their behavior, but also walk away. Standing up to the bully does not mean physically fighting.
• Always tell an adult. Being bullied or witnessing bullying is not something that should be kept a secret. In many schools it can be done anonymously if there is fear of retribution.
• Bystanders can invite the child who is being bullied to join them with their friends.
• Be willing to join clubs or organizations to meet a new kids and make new friends.
You Should Also Read:
The Bully Personality


Related Articles
Editor's Picks Articles
Top Ten Articles
Previous Features
Site Map





Content copyright © 2022 by Nina Guilbeau. All rights reserved.
This content was written by Nina Guilbeau. If you wish to use this content in any manner, you need written permission. Contact Nina Guilbeau for details.