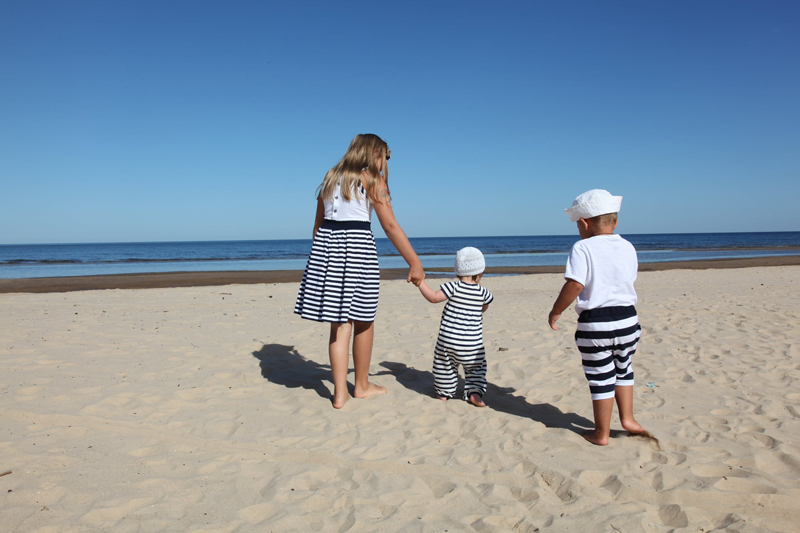 Letterboxing is a fantastic family hobby that combines well with travel. There are letterboxes waiting to be discovered all over the United States as well as international destinations such as New Zealand and the Bahamas. If you get hooked, you could even plan your family trips around the availability of letterboxes. Letterboxing is a nice way to break up a typical sightseeing trip. Best of all, it's free and you probably already own the equipment you need to get started.

Letterboxing involves following a set of clues to discover a hidden letterbox, a small waterproof container holding a logbook and stamp. To get started, visit the website below where you'll find hundred of letterbox clues sorted by geographic area. Choose a box in the area you'll be visiting and print out the clues. It's probably best to print out a set of clues for each family member. Also print out clues to an alternate letterbox in case you can't find the first box.

Letterboxes are often hidden along hiking trails and other outdoor areas, but you may also find some hidden in libraries, the walls of buildings, and in museums. When you're ready to go, just follow the clues to find your box. The boxes differ, but generally include a logbook for visitors to stamp and sign and a stamp for you to add to your personal logbook. Clues range from vague (the town itself is a mystery) to easy (two feet behind the red post).

Once you've got your clues printed, it's time to pack your equipment. You'll need a small notebook, stamp, and stamp pad for each participating family member, plus a pen. A compass may be useful for some clues. Rubber stamps are widely available at craft stores; encourage kids to choose one that fits their personality. If your family becomes serious about the hobby you could even design your own stamps using a rubber eraser. I like to keep all of our letterboxing stuff in a large re-sealable bag. Before a trip, all I need to do is add the clues and toss the bag in a suitcase.

One last note: When you are finished with the letterbox you've found be sure to seal it up well to prevent water damage and hide it exactly as you found it for future letterboxers.

You Should Also Read:
Travel Scrapbooks for Kids
Skipping School for Vacation


Related Articles
Editor's Picks Articles
Top Ten Articles
Previous Features
Site Map





Content copyright © 2023 by Kimberly Misra. All rights reserved.
This content was written by Kimberly Misra. If you wish to use this content in any manner, you need written permission. Contact Tiffiny Spire for details.